LG, Huawei, Sony and OnePlus phones get the Android Q beta release early, but not Samsung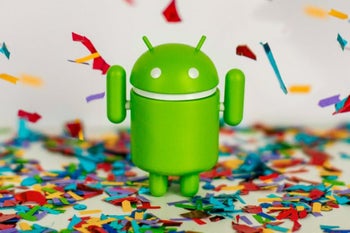 Slow manufacturer updates are the Android issue that doesn't really need an introduction at this point because everyone knows the drill. Google releases new Android Dessert. Anywhere between 3 months to a year later, the update has reached your phone, assuming it isn't older than, say, 18 months. It's not only manufacturers at fault, though. The multi-tiered Android update process is rather convoluted, especially when carrier testing and approval gets involved.
Google, however, took taking tangible steps to reduce the overhead and quicken up those updates a bit. Ahead of I/O 2017, the Android household announced Project Treble. Touting it as the biggest change to Android's system architecture ever, it separates the low-level code written by SoC manufacturers like Samsung and Qualcomm from the Android OS codebase. This is the very basic gist of it, and the result is that device makers can now deliver updates by updating only code relevant to the OS without further work needed from the silicon-slingers.
Thus, a significant bottleneck in the update process is bypassed and new Android updates ought to be reaching devices sooner. Nowhere is that more visible than with the ever-increasing number of devices that receive early beta Android releases. This year, with Android 10 Q, it's no less than 23 phones that will participate, though for some reason the juggernaut Samsung, as well as Motorola, are excluded, but there are plenty of the up-and-coming Chinese manufacturers on the list. Here are all the non-Google phones that will get the Android Q goods early, albeit in a preview version, in alphabetical order, click on the links to download the update for your respective device:
LG G8
Tecno Spark 3Pro
Vivo X27