Google confirms Huawei users will still have access to some of its services
10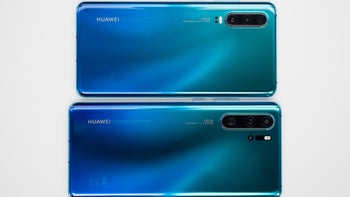 Huawei smartphone users who didn't follow the tech news over the weekend will probably have a shock, when they'll learn that Google is taking steps to prevent the Chinese company from getting Android updates and Google services on its phones.
Although the
initial report
claimed Huawei smartphone will no longer receive Android and apps updates via Google Play, as well as access to other Google service, it appears that things aren't that bad as we thought.
Google has just
confirmed
that while it's taking steps to comply with the recent US government actions, Huawei users will still have access to services like Google Play and security from Google Play Protect, as both will continue to work on existing devices.
Basically, this means that Huawei users will still be able to update their apps via Google Play Store, as well as download new apps whenever they want. Also, some of the most important Google services like Gmail, Google Maps, Search, and Google Assistant will continue to work on Huawei smartphones.
Even though it looks like Huawei will no longer have access to Android OS updates, the company's smartphones will still get security updates thanks to
Google Play Protect
, which is very important if you want your Huawei phone to be safe from malware.
Now, the tricky question is whether or not future Huawei smartphones will still come with Google Play Store and other Google apps pre-installed, since the US company said that these will "
keep functioning on your existing Huawei device
."
It's true that Huawei smartphones are far from being popular in the United States sales-wise, but to prevent the world's number two smartphone vendor from getting Android OS updates on its devices will most certainly affect the company globally.