Android 10 review: All the new features and functionalities
23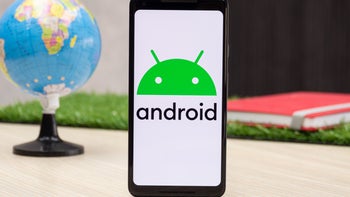 Just as we expected, Google released Android 10 to the eligible devices on September 3.
It's already set in stone - Google has officially deserted desserts! R.I.P. to Android's sweet naming scheme of old. Forever gone are the dessert names that became a signature feature of the operating system. As a reminder, there have been a total of 14 dessert-theme Android releases. These are Android 1.5 Cupcake, Android 1.6 Donut, Android 2.0-2.1 Eclair, Android 2.2 Froyo, Android 2.3 Gingerbread, Android 3.0-3.2 Honeycomb, Android 4.0 Ice Cream Sandwich, Android 4.1-4.3 Jelly Bean, Android 4.4 KitKat, Android 5.0-5.1 Lollipop, Android 6.0 Marshmallow, Android 7.0-7.1 Nougat, Android 8.0-8.1 Oreo, and Android 9 Pie. Speculation about Android 10's dessert name hit a wall as just few compatible sweets started with "Q", the letter that was slated to grace 2019's Android release.
But aside from a new name, Android 10 has a lot more going for it. Let's sum it all up!
Initial impressions
Android 10 is mostly an incremental evolutionary step over Android 9. There simply aren't enough new and enticing features. And that's... okay. I believe few would argue that Android has peaked over the years and the amount of useful new software features and functionalities has been declining over the years. That's not a bad thing at all--it means we are dealing with a very mature and well-fleshed operating system--but certainly takes away some of the excitement surrounding a major Android release.
Android 10 feels extremely faster, more responsive, and performing better than the previous iteration, Android 9 Pie. You probably wouldn't notice such a big difference on the Pixel 3/3a series, but Android 10 introduced a noticeable improvement on the Pixel 2 XL I tested it on. This is pretty good news for owners of older Pixels.
Instead of introducing tons of new features, Android 10 mends and improves things that were already present in the OS. Take interface navigation, for example: Android 10 finally fixes gestures.
Gestures are finally good
And I mean it - I've grown accustomed to the gestures that the likes of Apple, Huawei, and Xiaomi have managed to pull off, and Google's take with Android 10 feels just as intuitive and easy to grasp. A simple swipe from either the left or right edge of the phone gets you one step back, a swipe up on the thin gesture bar brings you to the home screen, while a swipe up paired with a slight pause will reveal your recent apps. Finally, in a very iOS-like manner, swiping on the navigation bar at the bottom switches between the last two apps. This is objectively a much better gesture navigation system than the pill one from the previous version of Android... which was a rather mediocre stop-gap between real gestures and software navigation buttons. I also love the new shortcut to access the Google Assistant - swiping up from either the left or right corner brings up the assistant.
Another thing I love about the gestures in Android 10 is the fact that you can customize the sensitivity of the "back" gesture. Higher sensitivity is generally better, but it could easily interfere with the navigation within many apps.
Finally, Dark Mode
Google might be last to the party when it comes to the long-anticipated dark mode, but it's good that it has finally joined the fray. With Android 10, you can now enjoy a system-wide dark theme by either hitting the respective quick tile in your notifications bar or by enabling the battery saver function. When you turn on Dark Mode, all eligible stock and third-party apps will go into dark mode, saving you some battery and shielding your eyes from blinding white backgrounds in low-light environments. I love it, but the fact that many popular apps still have no dark mode is a bit disconcerting. Gmail & Instagram, I'm looking at you both.



Live Captions
A small, but rather cool new feature will provide any video with live captions in real time, allowing you to understand what's happening if your phone is muted or if you are hard of hearing. This rather cool feature will be available with any video, no matter if it's web content or a video shot during your vacation in Costa Rica. The captions themselves can be expanded, contracted, and moved around whenever you want on your screen. The features is systemThe best part? Live captions will be generated completely on the device, with no data being processed on Google's servers. Live Captions will be available on Android devices later this year.
Smart Reply & Suggested Actions
Android's smart notifications are also getting smarter and now works with all messaging apps. It's scoring smart replies that will suggest contextually-aware replies and even emoji straight in your notifications. Additionally, you Smart Reply will be suggesting relevant actions: if someone sends you an address, a context-friendly Google Maps button will pop up, allowing you to directly launch Google Maps with the address in the forefront. A rather useful small feature that will save you some time here and there. The feature will work with any messaging app you might be using. The feature will make use of on-device learning and wouldn't process data on Google's servers.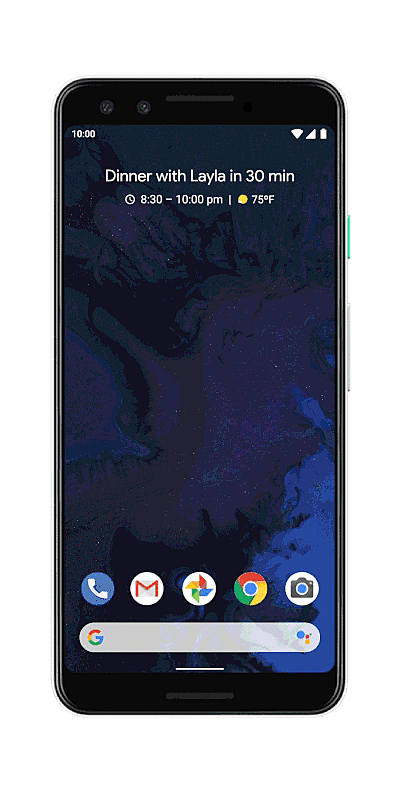 Suggested Actions in... action
Security & Privacy
Privacy seems to be another important cornerstone of Android 10. Noteworthy privacy-centric improvements include enhanced location sharing, which now lets you share your location for as long as you're using a certain app, and automatically stop as soon as you exit the app. This is rather similar to iOS' take on location sharing, and is a great peace-of-mind feature to have.



Native support for foldable devices
Android 10 natively supports fodable devices, which are quickly shaping up to be the next big thing not only for Android, but the mobile scene as a whole. One of the important features that Android 10 has is called Screen continuity, and it will work just as you might imagine - it will allow you to seamlessly transfer your current activity between the different displays. Playing a game on the small display of a phone will automatically and seamlessly expand it on the larger display should you unfold your device. We've already seen this in action on the Samsung Galaxy Fold, but it's great that stock Android is scoring this feature by default.




Seamless background updates
In Android 10, Google allows certain elements of the OS to update themselves in the background as soon as the respective update is available, just like Android apps do. All the latest the latest security fixes, privacy enhancements, and consistency improvements will be arriving to your phone without requiring a reboot, which is a user-friendly undertaking that we applaud. This would offload some of the more important updates to Google and away from Android manufacturers, which are usually notoriously slow to push out the respective updates to their Phones.



Digital wellbeing and parental controls
Digital wellbeing has been improved with Android 10. A new mini feature, called Focus Mode, will let you identify distracting apps and mute any notifications stemming from them as long as Focus mode is on. This way, you can unwind on useless emails and mute the promotional notifications of that mobile game you're clearly a fan of.

Another new addition to Digital Wellbeing is Family Link, which will lets you control the screen time of the Android devices that your children are using. After your progeny hits the predetermined limit of screen time in certain apps, they will no longer be able to use said apps on that dayt... unless you give them 5 minutes more with by hitting the aptly-dubbed Bonus Time button.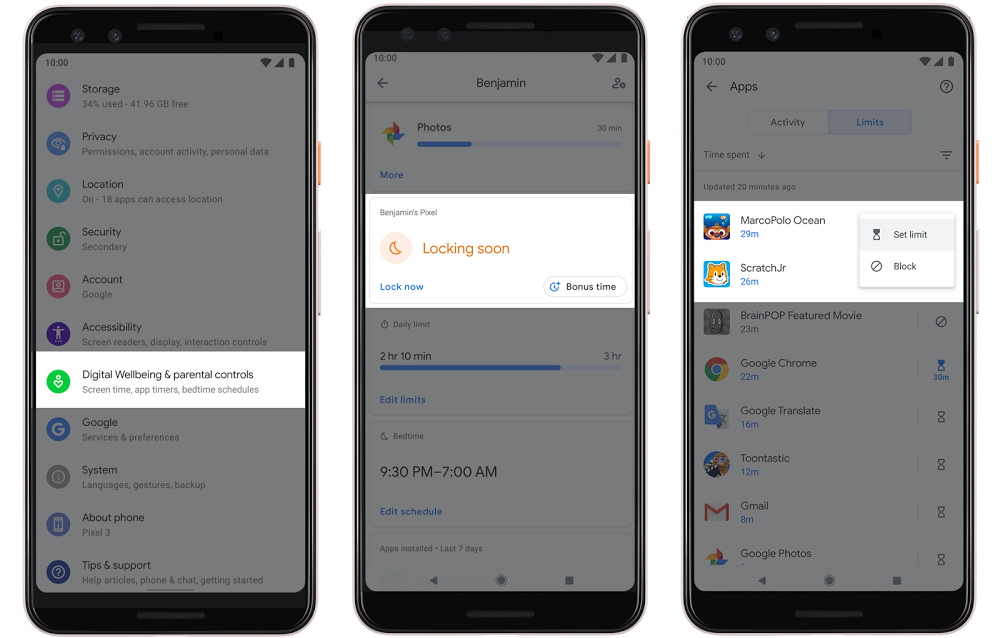 Conclusion
Improved and enhanced without revolutionizing the Android experience. This is Android 10 in eight words or less.

We have to get used to such 'major' Android updates - Google's operating system is mature enough and probably wouldn't score as much big features as Android versions in the past. That's okay, and while it would certainly rob us of the excitement that is involved with major software updates on the Android front, it is a good sign for us as consumers. It means that Android is close to perfect right now.