HTC's third high-end phone is updated to Android 9.0 Pie, but no global rollout is underway yet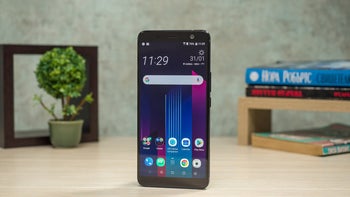 After months and months of radio silence, a
vague announcement back in March
, and a
slightly more specific timeline detailed in May
, HTC is all of a sudden on a roll on the Android Pie update front. While the company technically missed its self-imposed deadlines for the U11, U11+, and U12+, the three phones are now officially on the newest (stable) version of the world's most popular mobile OS... at least in one particular country.
This is about as hefty as you expect, tipping the scales at 1.45GB, although the official changelog is also rather vague, including a generic mention of Android 9.0 UI tweaks, "system enhancements", and the specific removal of Google+ from BlinkFeed.
We'll just have to wait for the update to be released internationally before assessing its stability and utility beyond general performance enhancements, but unfortunately, we have absolutely no idea when HTC plans to expand these OTA rollouts for the U11 Plus, regular U11, or U12+. It has to happen soon enough, although you never know with this company. Hopefully, all three expansions will go down before
Android Q
goes out to Google's Pixel devices in its general availability form.