HTC U12+ Review
57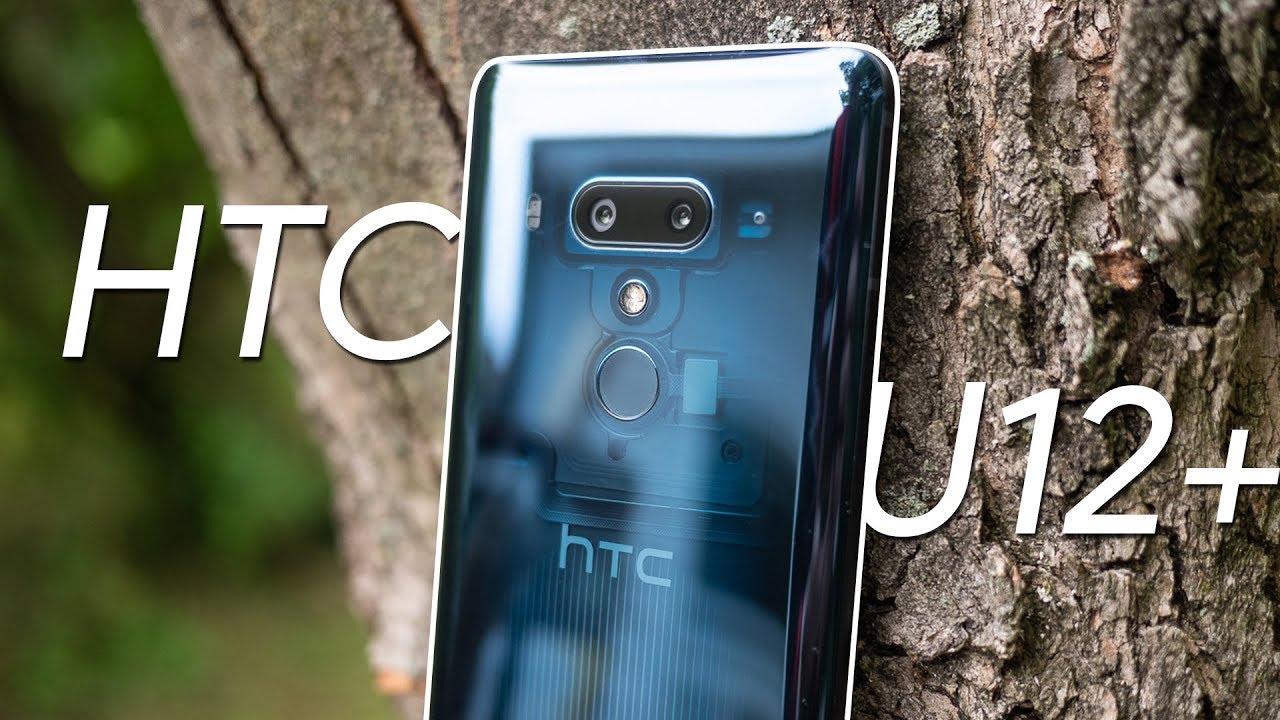 HTC's been a real trooper in these past few years. Despite declining sales, the Taiwanese manufacturer, and once premier name in smart phones, has been refusing to throw in the towel. Instead, a continued push into bolder styling, as well as technological innovation has ensued; flowing liquid paint jobs dazzled us, while squeezable inputs intrigued. All the while, performance has remained top-tier, as seen in last year's HTC U11, which featured the latest high-end processing internals and an impressive single camera.
This time around, HTC's skipped the U12 and gone straight to the
U12+
. In making this move, the company has shrunken the bezels and lengthened the screen to gain the popular 18:9 display ratio, while keeping the footprint slightly smaller than the
U11+
and only moderately bigger than the
HTC U11
. With flagship processing components in tow and new dual-camera setups in the front and back, the HTC U12+ is ready to take on the best on the market. Starting at the competitive price of $799, does HTC's latest flagship have the mettle to compete with the best of the best?
HTC U12+
USB-C cable
Wall charger
USB-C USonic earbuds with small and large replacement buds
Design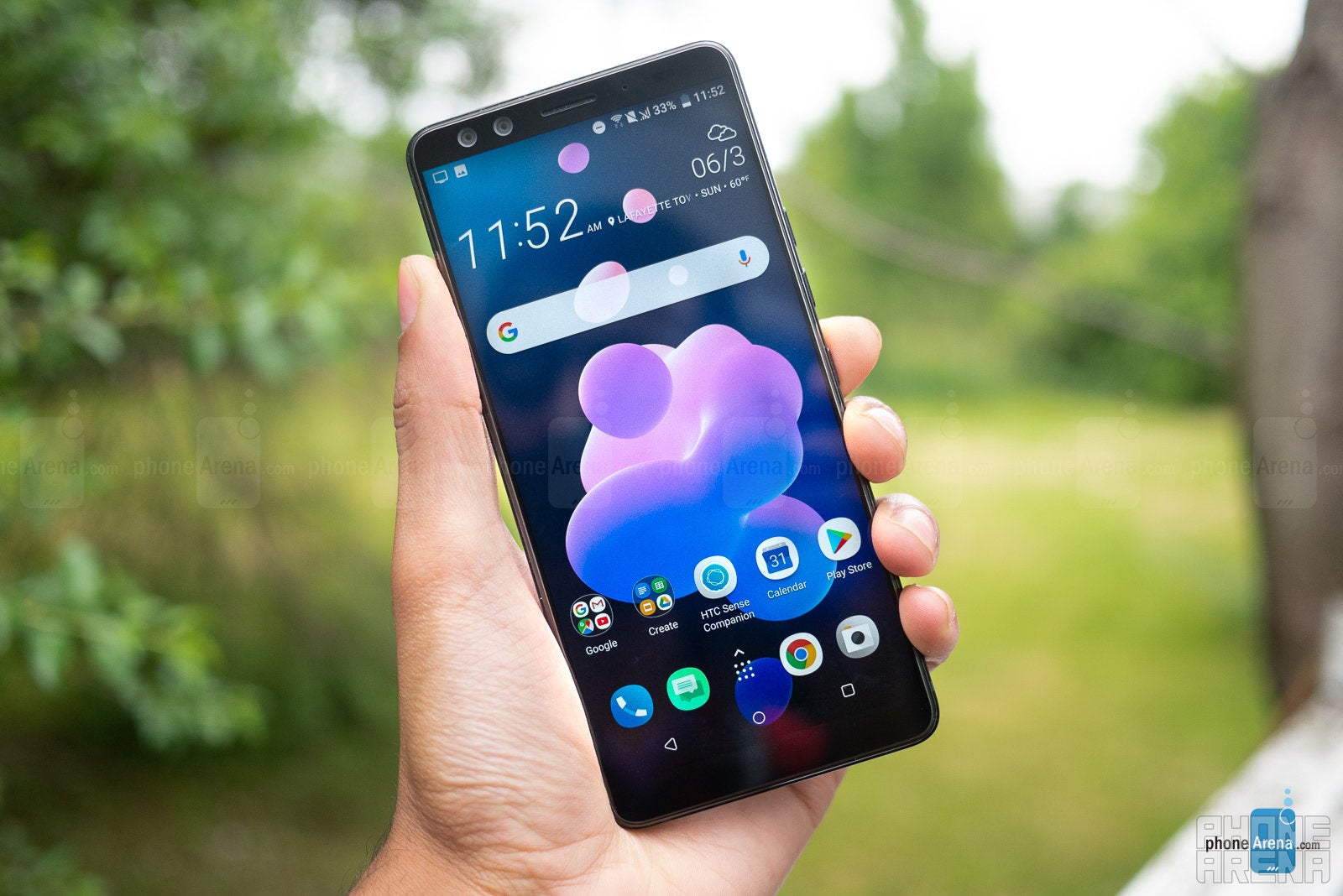 The HTC U12+ is offered in a variety of liquescent colors which include Ceramic Black, Flame Red, and Translucent Blue. Like we saw in the HTC U11+, the Translucent Blue gives users a small, clear window emanating from the rear fingerprint scanner, which gives way to a color-gradient effect into the opaque blue glass. This is certainly a unique look for a phone, which will have its detractors and its advocates; it can come off looking like a cheap case, while others may find its originality attractive.
Squeezable side input was first introduced in the HTC U11, and the U12+ expands on this with fully-haptic volume and power buttons – you won't find a volume rocker here. Instead, these three "buttons" are built into the metal frame and create haptic vibrations when squeezed to simulate a button click. While this does assist in stepping up the water-resistance from IP67 to IP68, it was hardly a necessary move for this or any other reason we can conceive of, other than "it's cool."
Unfortunately, that just doesn't cut it for us. Two models we've tested now have had the same issue of having three very different experiences when pressing these "buttons." While the power button was easiest and most natural to press, that also lead to some errant button depresses. The volume down button was usable, but noticeably harder to trigger than the power button. The volume up button, on the other hand, was often impossible to use, requiring us to hold down or press extremely hard to trigger a reaction. Adjusting our grip and changing Edge Sense sensitivity settings didn't have any effect. We hope this isn't the case with all U12+ devices, but even attempting to put this volume up debacle out of our heads, the experience still left us wishing we had regular, good old-fashioned buttons. After contacting HTC about this, we were told that a software update that addresses button sensitivity is planned for this summer.
Questionable design elements aside, the phone looks and feels pretty good, albeit a bit plain-looking from the front. Bezels on the sides of the display are next to non-existent, but the façade does have prominent forehead and chin. Housed within the forehead is the dual front-facing camera setup, earpiece, and noise-cancelling microphone – no notch here. Although we'd love to see the top and bottom bezels shrink, the vibrant screen thankfully helps to take our minds off of it.
Display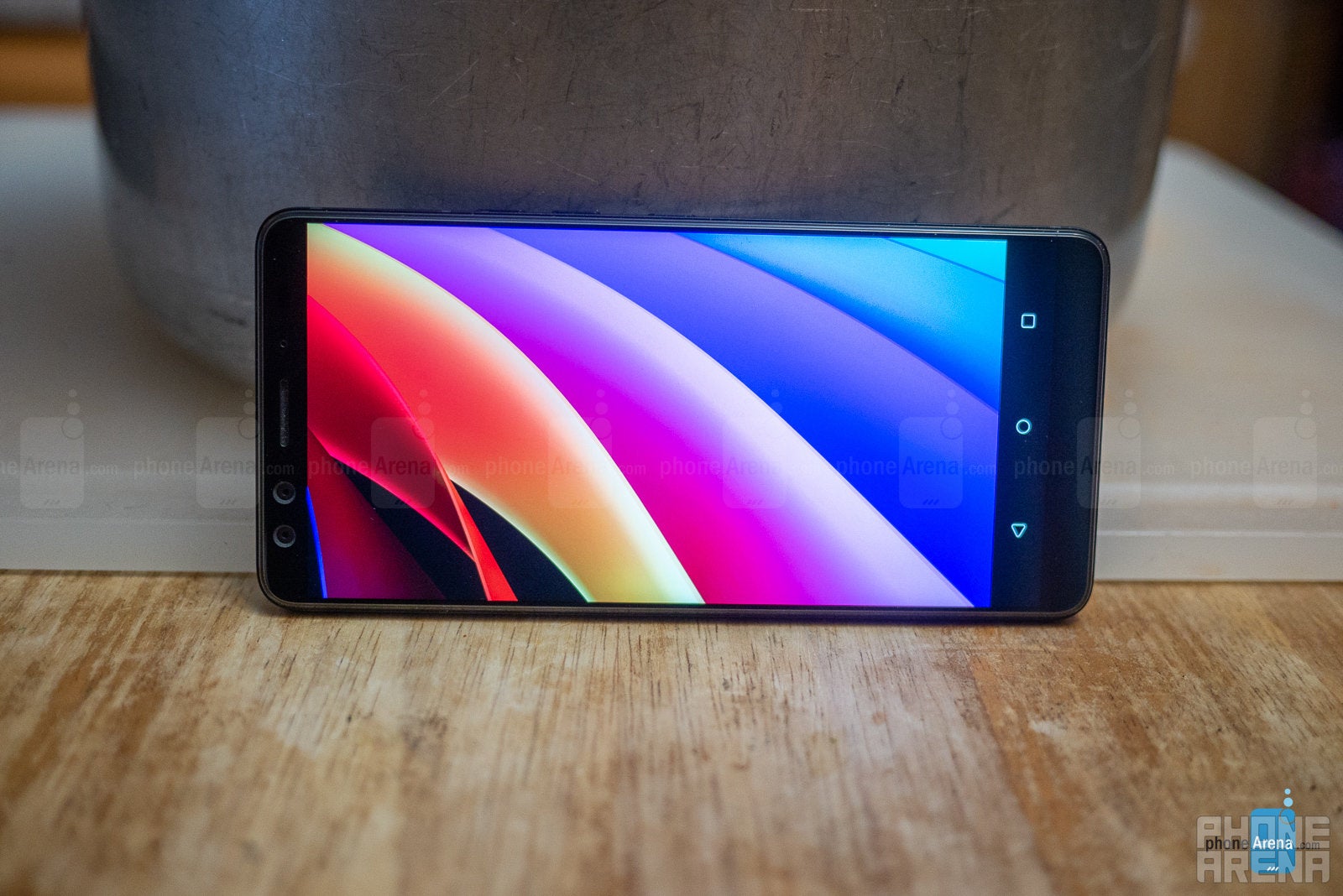 Turning on the device is a pleasing experience when you're greeted with this 6-inch QHD+ (1440 x 2880) Super LCD 6 display. Unlike the oversaturated tones of AMOLED displays, this LCD panel likes to keep things more realistic. Still, colors are bright and vibrant, and clarity is top-notch, delivering an excellent 537 ppi. Viewing angles don't disappoint either, and with the loud and crisp sound coming from these speakers, you'll have no trouble entertaining a small audience on this 6-incher.
You can also tweak your viewing experience by adjusting things like icon size, font size, and color profiles. These profiles include DCI-P3, which gives an optimized color experience for the U12+, and sRGB if you find the colors too vibrant – both of which can be adjusted with warmer and colder color temperatures.
Unfortunately, the screen isn't much improved over the U11+ when it comes to outdoor visibility. Measuring in at 406 nits maximum, the U12+ is only about 50 nits brighter than the U11+ – which was hard to read outside – and almost 130 nits duller than the U11.
Display measurements and quality
Interface and Functionality
Like most manufacturer-concocted Android flavors, HTC's Sense UI has undergone some changes over the years, albeit to a lesser extent than many. This has left Sense looking a lot like it used to circa Android 5.0 Lollipop. Then, it displayed a fairly polished and uniform design language which still holds true today, doing so without looking dated. Tweaks like rounding icons and adding Android's revamped quick settings menu are really the only major differences you'll notice, and though it may be boring to close market watchers, HTC Sense still pulls off a refined, uncluttered experience.
You won't find tons of fancy animations here, just fluid, quick transitions, but there is a theme store you can browse through to tszuj things up a bit. Grid, icon, and font sizes can also be tweaked, which should help satisfy those who like to customize. Nevertheless, HTC's Sense UI is sensible and straightforward – something the company doesn't seem keen on changing.
Blinkfeed is also back for another round. As always, this aggregated newsfeed of your social media accounts is a neat way to peruse social media content, but the in-built plug-in for an app called "News Republic" needs to be excised from this immediately. In an apparent attempt to add news to Blinkfeed, HTC has bundled News Republic as an installed app with the ability to integrate stories within Blinkfeed. Don't get us wrong, we would love to be able to browse popular news topics and posts from our social media in one easy-to-read news feed, but unfortunately, News Republic doesn't provide news, but rather a spattering of low-brow, sensationalized clickbait.
Edge Sense
HTC does package a few proprietary experiences, though. Most prominent among these is Edge Sense 2. When we first saw Edge Sense implemented in the HTC U11, we found it to be cool but not exceedingly necessary. HTC has expanded functionality a bit on this second generation, and while still not a deeply compelling feature, we quite like using it.
In addition to launching the camera, flashlight, app of your choice, or taking a screenshot, squeezing can now trigger specific functions within apps. This is still a beta feature for now, but it seems to work pretty much as intended. Simply enter the setup, open the app you'd like to enhance with squeezable functionality, and tap a function within the app, as you normally would, to map it to Edge Sense. For instance, you can open the Calendar and tap the "plus" sign for a new event to map this function with a squeezable shortcut. Then, when the calendar app is open, from now on, all that's required is a simple squeeze to begin creating a new event. This may not exactly seem essential at first, but just as we grew fond of squeezing to snap pics in awkward angles, so too may be the case for other apps and situations you find yourself in daily. While in-app functions like this can be set for any app, curiously, you can't simply set just any app to launch from a squeeze.
Also new to the experience is a tapping gesture. Now you can tap on the edges of the phone to execute any of the same actions as squeezing. This simply adds yet another form of input and, in effect, another shortcut button to your device. Whether you need it or not depends on your usage, of course. Accidental triggers can happen, though HTC allows you to adjust the sensitivity of the squeeze gesture to help prevent such occurrences.
In essence, Edge Sense is a mappable function key with multiple inputs (quick squeeze, long squeeze, and tap on either side) able to be modified for a variety of apps, which adds functionality and enhances ease of use, while altogether just being cool.
Processor, Memory, and Performance
The HTC U12+ comes in two configurations – 6 GB RAM with either 64 or 128 GB storage. Equipped with the top-of-the-line Snapdragon 845 processor, the U12+ delivers nothing but swift performance in day-to-day use. With animations kept to a minimum, there's very little that gets in the way of observing this device's prompt actions with every tap or swipe. Apps launch smoothly, and hangs were never an issue, as should be expected from such hardware.
Despite some lackluster benchmarks, the phone delivers a solid gaming performance. There were some dropped frames here and there, but otherwise, the experience is enjoyable. We are pleased, as consumers will be too, to find expandable storage capability.
Connectivity
Being a U.S. release for HTC, the company ensured to pack all the proper antennas in the U12+ to let it work on the four major U.S. carriers. That means Verizon, AT&T, Sprint, and T-Mobile subscribers can all pop SIM cards in the U12+ and have it working without exception.
Other than that, you'll find dual-band Wi-Fi, Bluetooth 5.0 and NFC, as well as HTC Connect, which imbue the phone with super powers like Chromecast, DLNA, and AirPlay streaming capability. We suppose that last one is the true super power.
Camera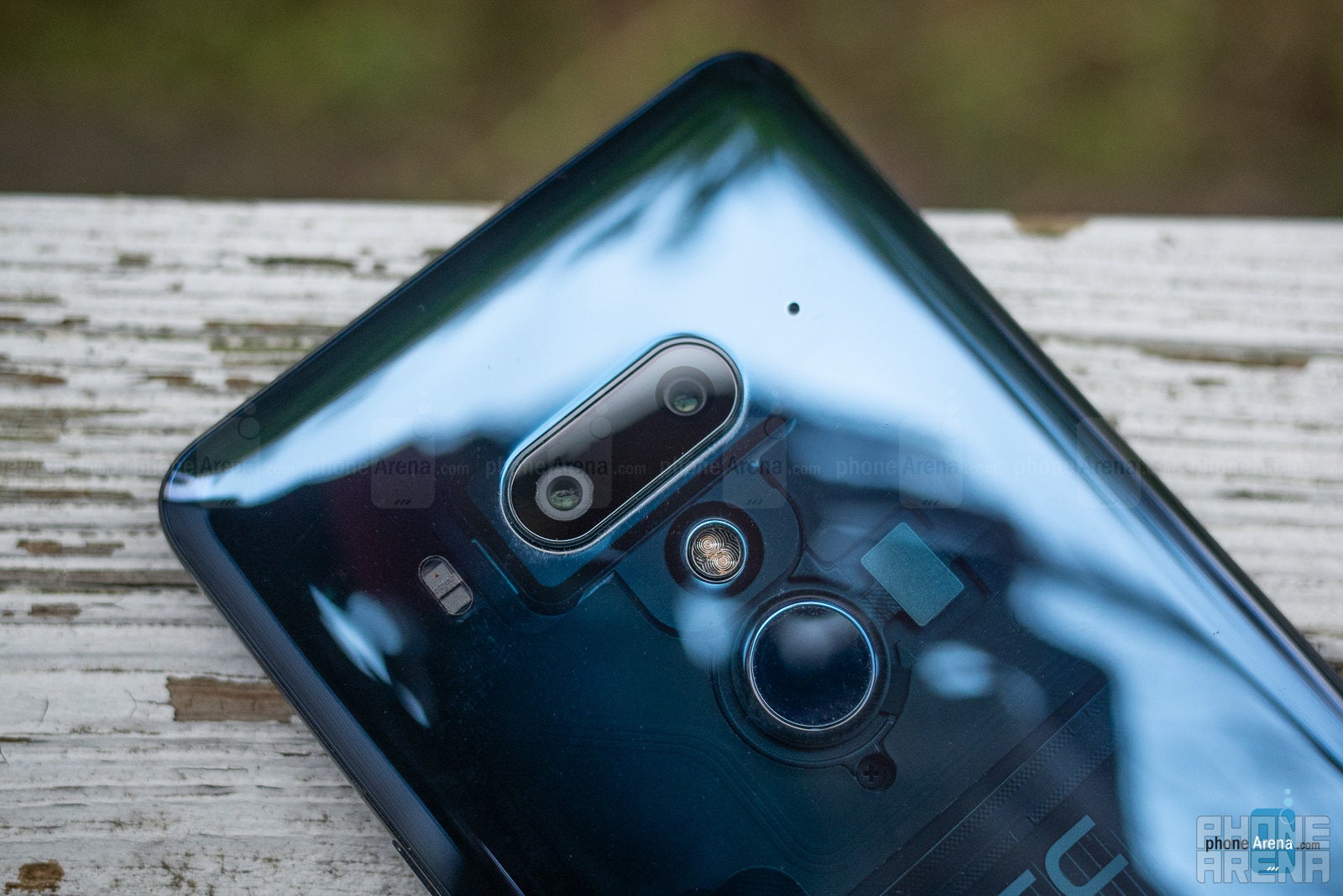 Building on the U11's well-rounded 12 MP single camera, HTC has added a second, 16 MP, 2x zoom telephoto lens to the equation. Having impressed us last year with the U11's sharp, vibrant pictures, we were hoping this secondary lens would only enhance the experience, and much to our delight, it has.
Image Quality
Pictures taken on the HTC U12+ are exquisitely detailed without ever over-sharpening, and color accuracy is generally very good. When it comes to high dynamic range, this camera tames highlights better than top competition by consistently and effectively pulling in fine details from beneath the flares of harsh lighting and composing them clearly and accurately – it's truly excellent and exceedingly useful. By the same token, sometimes – rarely – the HTC U12+ struggles a bit with finding as much detail in the shadows as it can in brighter hotspots with some especially dynamic scenes.
The secondary, 16-megapixel camera carries on all the same characteristics of the main shooter, with little perceived difference in overall quality – something that can't be said of every dual-camera setup. These cameras are easily established as some of the sharpest tools on the market with which to cut up some crisp, beautiful shots. Now if only it could snap pics just a bit faster.
The dual front-facing cameras produce images that are quite well-detailed as well. But skin tones, and all colors really, came out slightly more muted than we would've liked, and certainly more so than the rear cameras captured. This aside, selfies will be mostly flattering, with effective beauty and bokeh modes that touch up and highlight the subject competently. Bokeh shots are well-executed with this dual-camera setup; blur is applied evenly and accurately with very few, if any, mistakes.
Video
Capable of shooting 4K video at either 60 or 30 fps, the HTC U12+ proves itself to be a more than capable device for some cinematography fun. Just as you'll find in photo capture, details are crisp but not over-sharpened, while colors are reproduced quite accurately. Optical stabilization on the main sensor keeps videos mostly smooth, though it can, at times, display some jumpiness. Unfortunately, you can't switch between the regular and 2X zoom lenses while filming.
As you'll read more about shortly, HTC's big on sound. Just like on the U11 and U11+, 3D sound, hi-res audio, and "acoustic focusing" can be used to tweak audio capture during video recording, as well as a simple "audio boost" button. Aside from enhancing the overall quality and volume, features like acoustic focusing allow you to zoom in on a subject to focus the microphones on said subject for more specific sound capture. While this is a tricky one to use in most situations, we could tell some difference in what the microphones were picking up when focused on a particular subject. Similarly, flipping on audio boost did just that – boosted the sensitivity to sound, and therefore the sound output in the resulting video.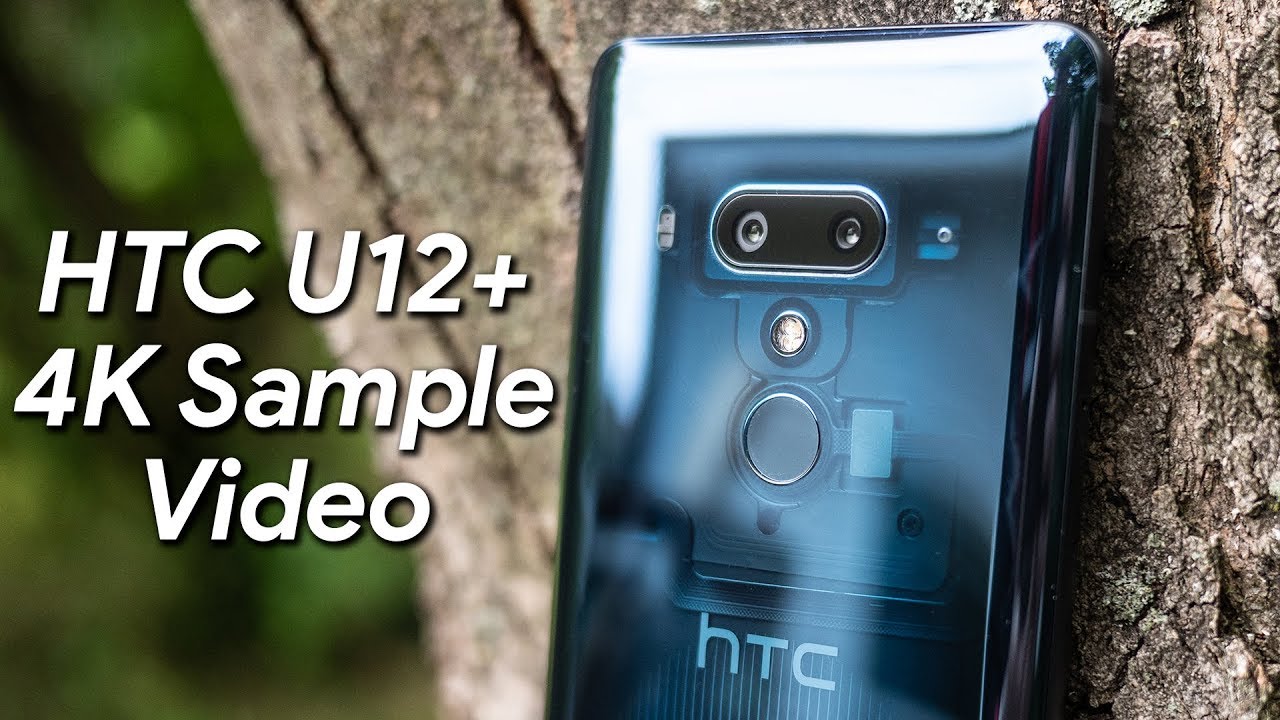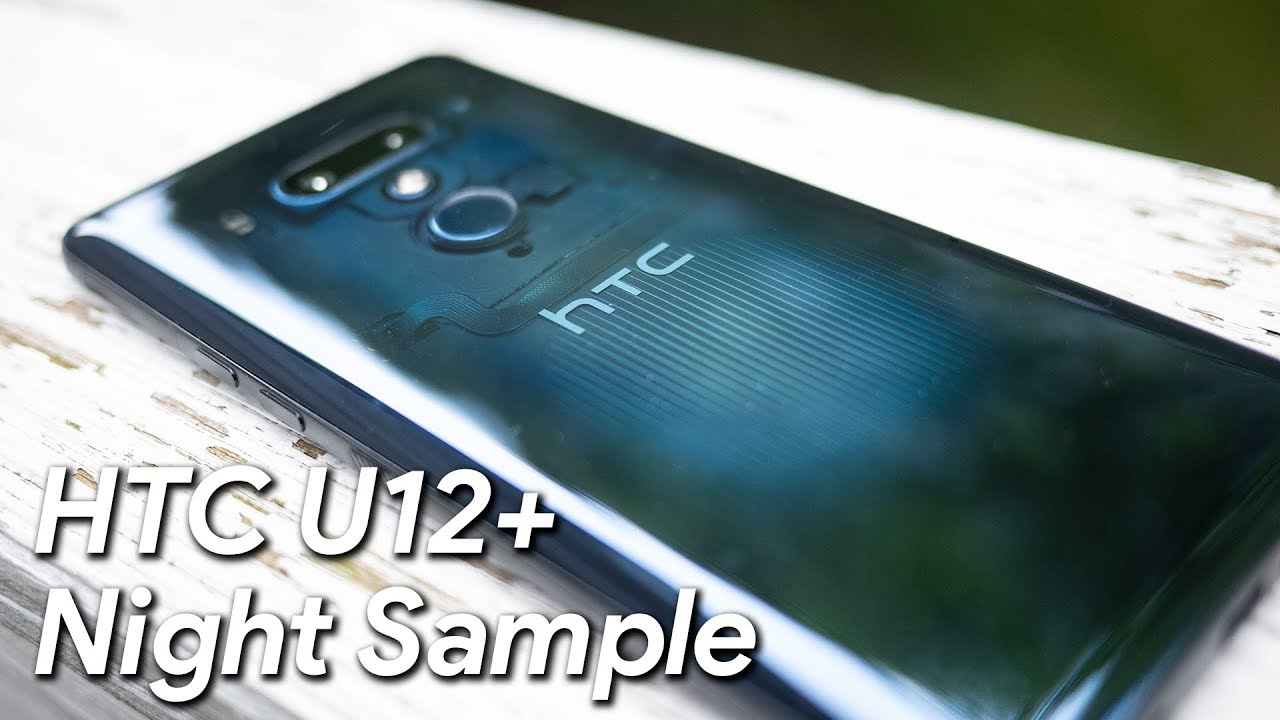 Sound
Sound quality remains one of HTC's specialties with the U12+. Without headphones, it's clear that the Boom Sound aural experience projected from the earpiece and bottom, downward-facing speaker is a cut above the rest. It's not only loud, but quite full-bodied – especially for a set of phone speakers.
There's no audio jack on the U12+, and a USB adapter does not come in the box, but plug in HTC's USonic earbuds and you'll be treated to one of the best auditory experiences supplied by bundled headphones. Part of HTC's secret sauce is the implementation of sonar sensors within the earbuds which, during a few-second calibration process, detects reverberations from a quick static sound played through the buds. This optimizes the sonic experience for each user's unique ear canal by leveling audio frequencies, which in turn creates an overall fuller sound signature with more distinct elements within. Couple that with active noise cancellation, and you have an immersive, loud, and composed soundscape.
Call Quality
Similar to the musical experience, the HTC U12+ delivers excellent call quality as well. Callers could hear us loud and clear and we heard them with the same great quality you'd expect on a high-end phone. The speakerphone seems a tad louder and slightly fuller than most, but this was to be expected based on the U12+'s superior audio performance. No strange issues with dropped calls arose for us either.
Battery Life
Packing a 3500 mAh battery – a 500 mAh jump from the U11 and a 430 mAh downgrade from the U11+ – the U12+ is rated at almost 24 hours of talk time which we find reasonably accurate considering our own tests. The HTC U12+ came in at just over seven hours in our custom test which was just about what we'd expect based on our regular usage. It's not the highest mark – in fact it's two hours less than the U11 and one hour less than the U11+ – but users should find at least a day's worth of battery life with normal day-to-day use. The inclusion of Quick Charge 3.0 should also keep users happy with the ability to charge the U12+ to 50% in 35 minutes, while 0 – 100 takes just under two hours.
Conclusion

The HTC U12+ is an intriguing device with a very cool paintjob. Seeing that screen come to life with vibrancy and detail is quite pleasing. Then we have the fun stuff, specifically Edge Sense, which also turns out to be pretty versatile and useful.

But the HTC U12+ delivers a bad buttonless experience. Powering it on with its haptic power button feels fine, albeit a little different, but the volume buttons were downright unusable in our case.

And that's a shame when everything else the U12+ showed us was enchanting. The camera was exquisite and versatile, putting some of the highest-end phones to shame in some instances. And with fast internals, what more could you really want? Priced at $799 for a 64 GB version and $849 for 128 – both with 6 GB RAM and expandable storage – the HTC U12+ is a high-value device with mostly excellent execution, but some dreadful side buttons. We hope these improve with software updates, because otherwise it's a phone whose performance we rather enjoy.



Recommended Stories