HTC U11 Review
99+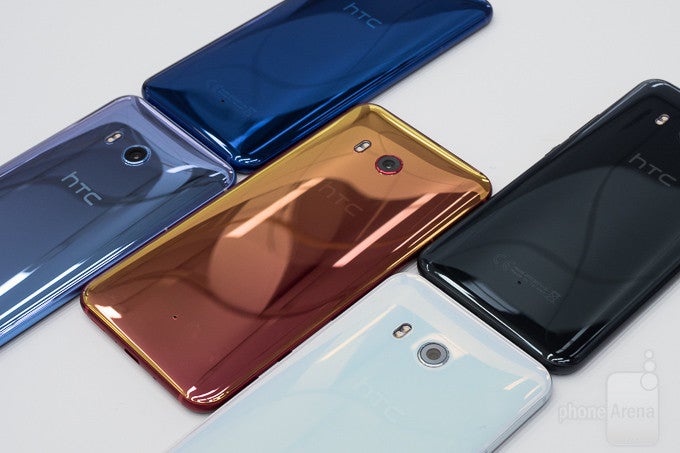 Introduction
There's no one "right" way to make a smartphone, and that's probably more apparent with this year's selection of new handsets than any batch in recent memory. We've got exceptionally widescreen phones, phones with hardware keyboards, and even those with multiple cameras. With so much up in the air, it shouldn't be a huge surprise that HTC decided to go back to the drawing board with its smartphone design language, rethinking the metal unibody that's been so popular with its flagships and going with a new look that's all about smooth lines and bold expanses of color.
Compared to some of its competition, HTC's new phones may feel a little safe, but for a company that's still fighting to reclaim the double-digit market share it flirted with just a few years back, there's no such thing as "safe." And while HTC may not be ready to go the 18:9 route like Samsung or LG just yet, its move to digital-only audio, introduction of a new input mechanic, and embrace of top-shelf components show that this manufacturer isn't ready to give up without a fight.
A couple weeks back, HTC introduced the world to its latest flagship, the
U11
. We've been carrying the phone since the day it was announced, shooting pictures, listening to music, and putting the phone through all the sorts of tasks that matter most to us – and hopefully you, as well. Does HTC's latest effort prove to be a worthy successor to one of the most loved smartphone lineages around? You're about to find out.
Design
Shiny and attention-getting, but is it enough to compete with the futuristic look of other flagships?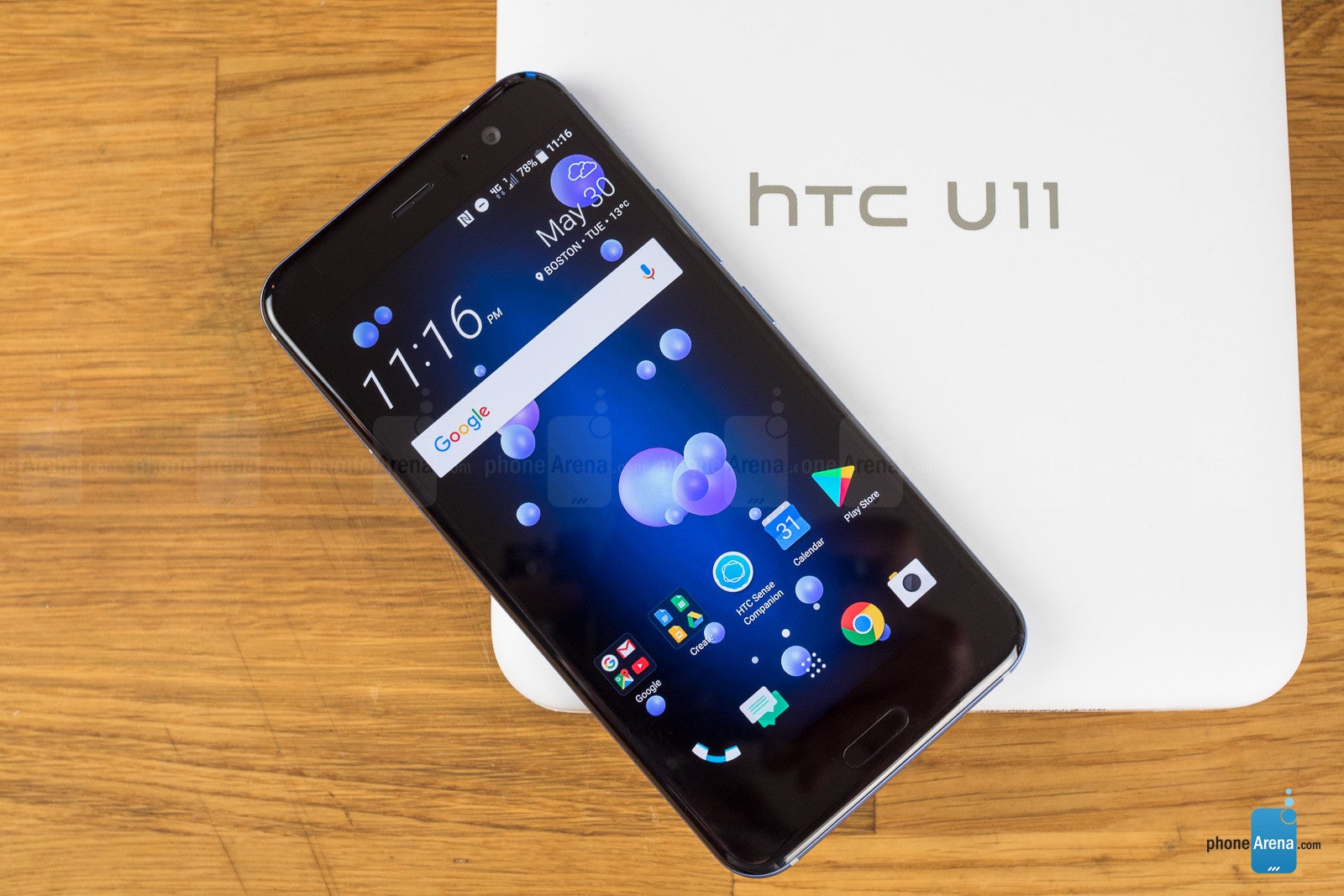 The HTC U11 may represent a big departure from the look of the
HTC 10
,
One M9
, and previous HTC flagships, but it's also in many ways an evolutionary effort – if not the most direct one. Before we look at how the U11 fits in with the rest of HTC's portfolio, let's talk about the design of the phone itself.
Rather than returning with another metal phone, HTC's all about curves and glass for the U11. The frame is still metal, and its smoothly contoured edge stretches all around the frame's border, but it now serves as the meat in a front-and-back glass sandwich.
Like on the HTC 10, the U11 has its fingerprint reader mounted up front, under the screen and adjacent to the capacitive back and multitask buttons. On the phone's right edge we find its volume rocker and power button, while the bottom edge houses the USB Type-C port and main speaker grille. By and large, though, that's it for the phone's exterior. Yes, there's the SIM tray up top, and various holes here and there for microphones (which the U11 has in spades), but the overall design is still very minimal.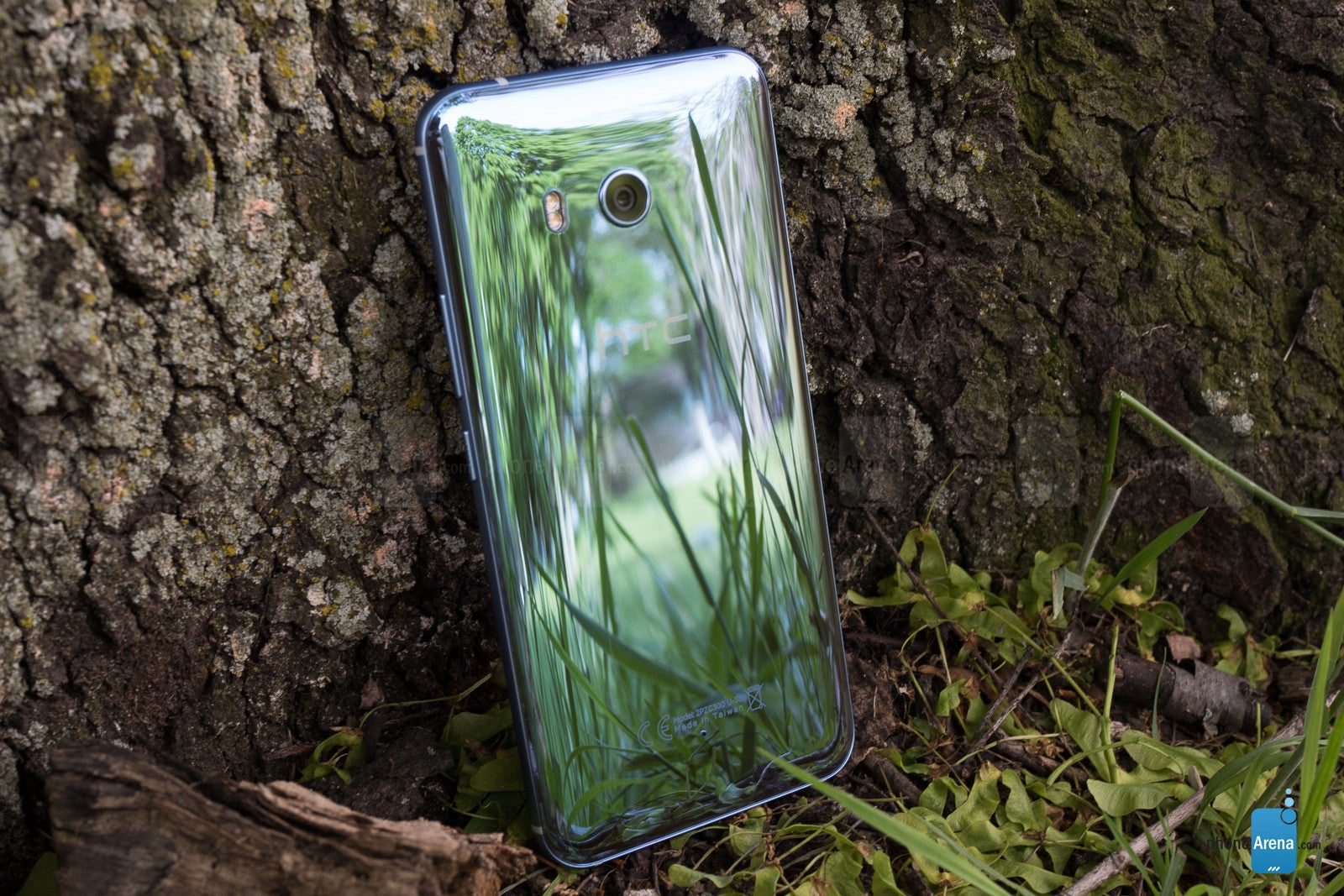 Part of that has to do with HTC's continued decision to phase out analog headphone jacks, while another part is about embracing the company's new pressure-sensitive Edge Sense input scheme. By squeezing the handset, you can trigger various software-defined commands – which we'll investigate in more detail just a little later on – and while features like that tend to involve an extra physical button on other phones, here HTC manages to offer the same functionality without cluttering up the U11 with additional buttons.
The highlight of the U11's design has to be its glass back panel, which the manufacturer refers to as a "liquid surface." Special materials on the inside of that glass not only give the surface a unique color, but refractive properties let that color shift and change under the right angles and lighting conditions. In the US, all we're going to get is blue, black, and a very blueish silver, but international markets will also pick up white and maybe the most stunning of the five, red.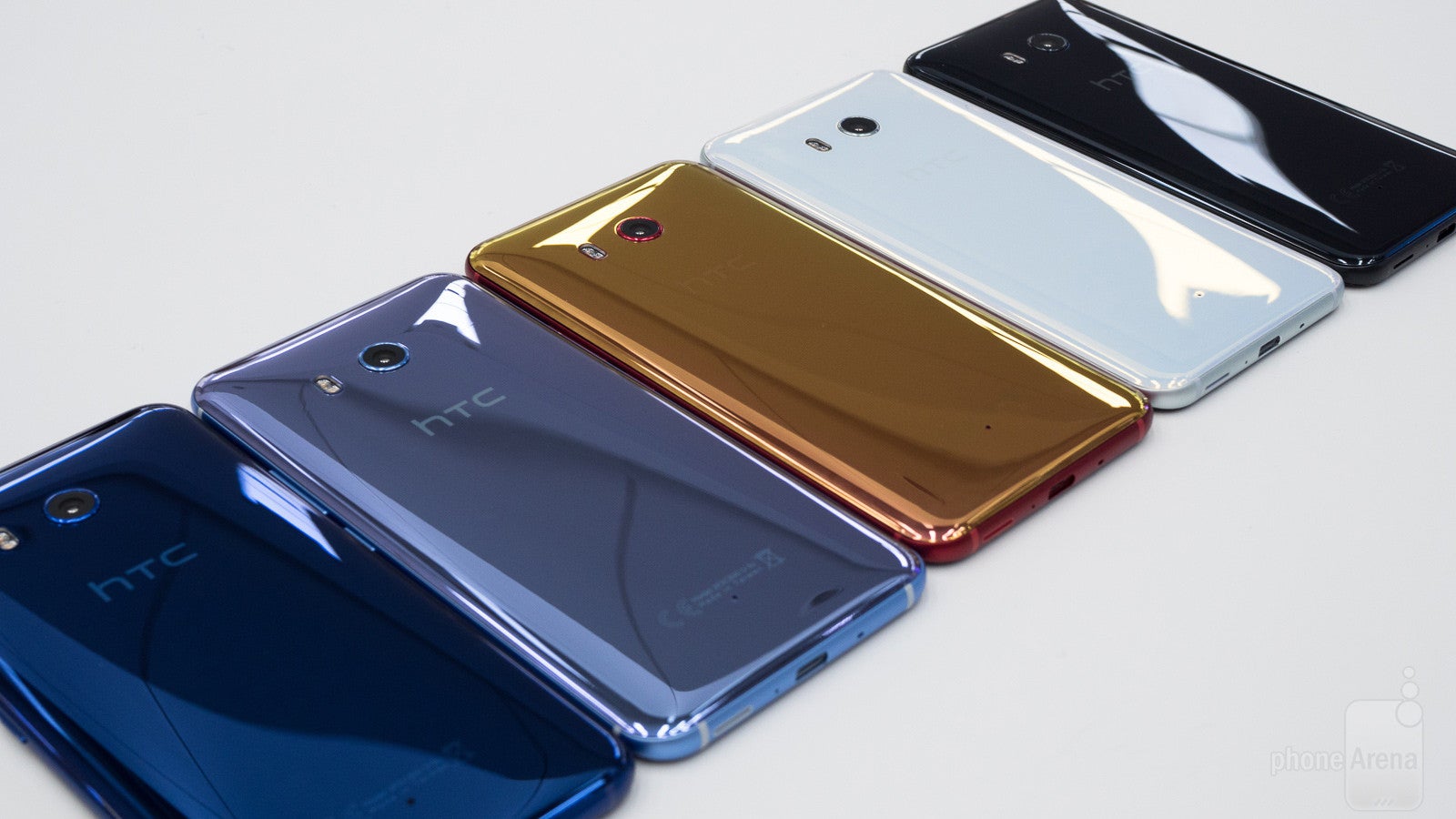 These colors tend to look pretty nice, but they get very messy, very fast, as fingerprints mar the otherwise glossy, reflective surface. Thankfully, HTC includes both a cleaning cloth as well as a complementary clear case in the U11's box, but neither really fixes the underlying issue.
All these pieces, the backs included, are supposed to join together with seamless precision, but we've found HTC's manufacturing tolerances to be a little looser than the company might hope.
For instance, on the two U11 handsets we examined during this review, each had one edge where the phone's back glass met the metal frame and there was a pronounced sharpness to the transition – while the other side was perfectly smooth. But with each phone we looked at, this sharp edge was on a different side – just not very consistent. That may be a minor quibble, but when you're trying to introduce a new design language like HTC is doing here, you're inviting your works to be put under the magnifying glass – and what we're seeing just isn't quite as impressive as it could be.
Even if everything doesn't fit together just so, HTC's new construction process does afford the U11 one major upgrade over past flagships, finally adding formal water-resistance in the form of an IP67 rating. That's a big step forward for HTC.
We've also got to talk about the phone's size, and while the U11 is a comfortable 7.9mm thin, slimmer than the HTC 10, it's also moving up to a 5.5-inch screen. Coupled with the fact that HTC is still dealing with some good-sized bezels all around the display, that makes the U11 feel like a pretty big phone, and one that's going to be slightly too large for comfort for some users.
Maybe the handset the U11 shares the most with, if not from a materials perspective, then in terms of layout and build, is the HTC-made
Google Pixel XL
. The U11 is slimmer and smoother, but if the Pixel XL felt too large for your tastes, the U11 is likely to as well.
Display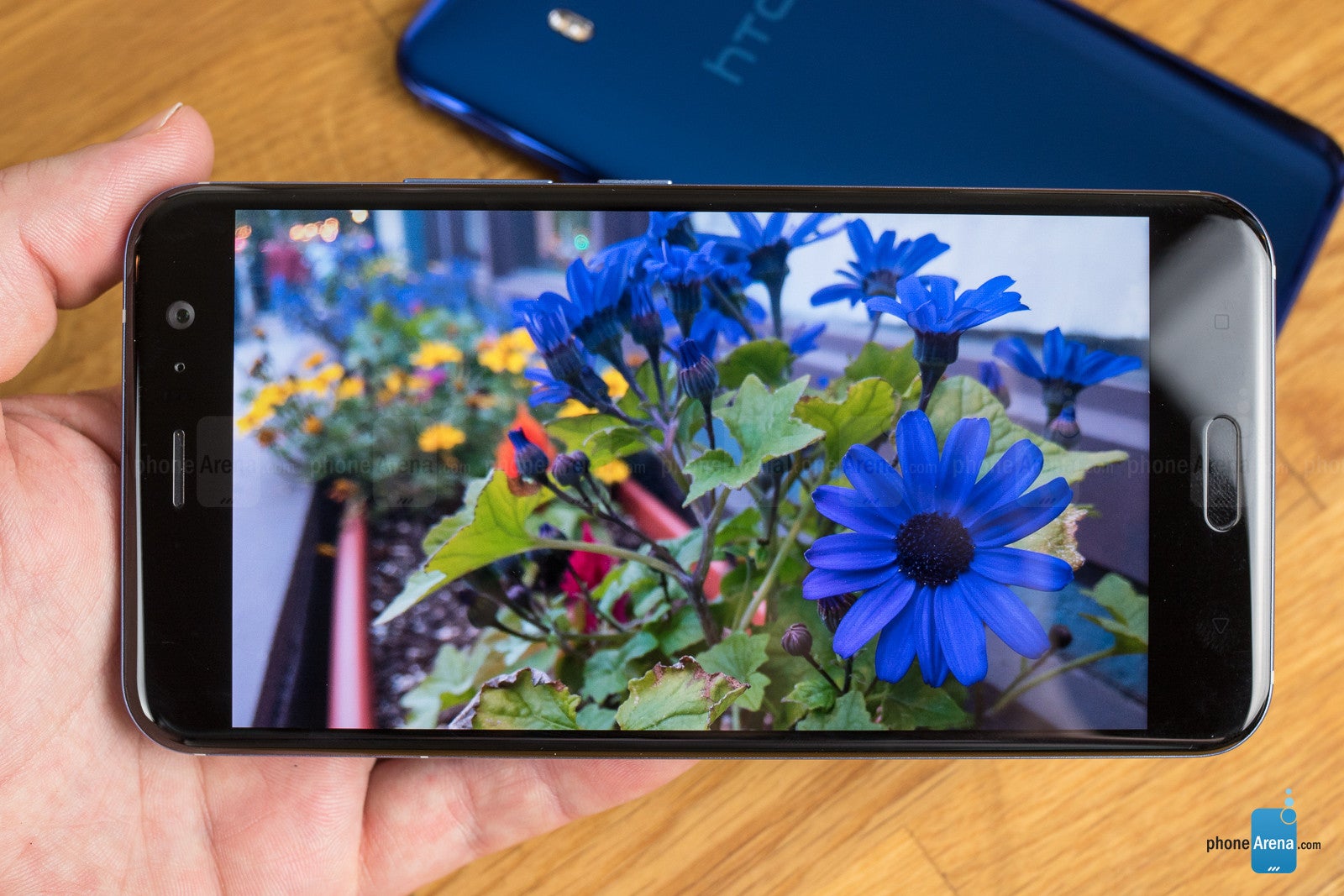 If there's one decision that may end up coming back to haunt HTC, it's giving the U11 a 5.5-inch display. Actually, that's hardly fair – there's nothing inherently problematic about a 5.5-inch panel. But going with this screen, on this phone, implemented in this manner (and with this market being in the state it is), leaves us feeling a little concerned.
The U11 has a 5.5-inch 16:9 LCD with a quad-HD 1440 x 2560 resolution. On its own, there's nothing particularly problematic about that. But the U11 doesn't exist in a vacuum, and we can't help but look at that choice in both the context of HTC's overall lineup, and that of the greater early-2017 smartphone landscape.
The biggest problem – no pun intended – is that this screen is large, and makes the U11 big. Compared to the HTC 10 with its 5.2-inch screen, the U11 measures in nearly half-a-centimeter wider, and a centimeter taller. And while you may be quick to point out that both LG and Samsung gave their 2017 flagships larger screens than in years past, embracing new screen aspect ratios let those companies do so without creating phones that feel nearly as wide in your hand as the U11; if you've got smaller fingers, this phone is going to border on uncomfortable.
If the U11 had an edge-to-edge screen, that would be much less of an issue, and while the phone's face does employ curved-edge "2.5D" glass, the borders of the screen are so far away from the phone's sides that it matters little.
Visually, the U11's screen looks alright, and is capable of output at decent brightness levels. Color accuracy isn't great, but we very much appreciate available software tweaks, like adjusting color temperature. By default, everything on the screen is also huge (it's like HTC forgot this is a massive 5.5-incher) and we highly recommend spending some time configuring the phone to use smaller fonts.
Display measurements and quality