HTC U11 starts receiving Android Pie update again, no new bricking reported (yet)
3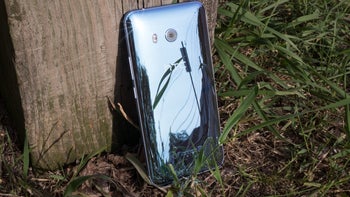 Despite keeping its fans waiting for a painfully long time, HTC somehow still managed to mess up the official Android Pie update for the high-end
U11
. The 2017-released 5.5-inch smartphone was treated to the
long overdue UI makeover in Taiwan
less than a month ago, but after reports of bricked devices started piling up, the company was essentially forced to
halt the OTA rollout
.
While the root cause of the issue was never disclosed, a tweet posted by the Taiwanese outfit's Japanese division appeared to suggest the problem was not easy to solve, leading to a lengthy delay for both the
HTC U11 and U12+
. But out of nowhere, the over-the-air Android 9.0 delivery has been restarted in Taiwan, and things seem to be
running smoothly this time around
, at least for a handful of users.
Interestingly, the stable system update looks almost identical to the glitchy 3.22.709.2 build, carrying a subtly revised 3.22.709.3 number and tipping the scales at the same old 1.4 gigs or so. The changelog doesn't specifically mention any bug fixes either, simply listing the generic Android 9.0 Pie name along with vague "system enhancements" and Google+ removal from Blinkfeed. It's as if the bricking never happened, although it's not entirely clear if HTC repaired the affected phones somehow or simply replaced them with new ones.
Either way, this is certainly good news for U11, U11+, and U12+ owners in the US and other Western regions hoping to see their Pie-flavored software treats delivered sooner rather than later. Unfortunately, we can't give you a reliable estimate on when those updates might take place. HTC had hoped to
begin the rollout for the U11 in "late May"
, which was technically true. But something tells us the U11+ and U12+ won't receive Android 9.0 goodies by the end of June anywhere around the world, as the company originally intended.