HTC had its best month in quite some time, and the immediate future doesn't look that bleak either
3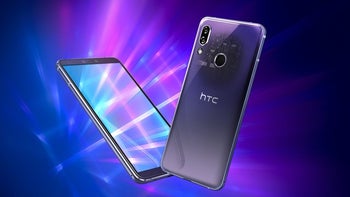 The domestic release of the HTC U19e seriously boosted the company's earnings
Hardcore fans of a brand notable for releasing the world's first-ever Android phone way back in 2008 might be happy to hear said company is still in business,
making more money in June 2019
than
any of the previous six months
. We're talking a sharp increase of over 94 percent in unaudited consolidated revenue for HTC, from a measly NT$753 million (US$24 million) in May to NT$1.46 billion (US$46.8 million).
This somewhat unexpected financial boost reminds us of the Taiwanese outfit's March 2019 result, which was 110 percent better than its February earnings total, unfortunately
falling off a cliff the very next month
. But
according to Digitimes
, HTC should be able to sustain this solid growth pace in July, as the mid-range Desire 19+ handset is expected to domestically go on sale soon.
The other arguably overpriced smartphone
the company recently unveiled in its homeland
was apparently largely responsible for the positive June result, although it's definitely worth pointing out that the latest monthly revenue score is actually 34.4 percent lower than the same figure posted back in June 2018. HTC can't be too happy about its Q2 total either, which represents a decrease from both Q2 2018 and Q1 2019. We're talking a little over 2.8 billion Taiwanese dollars (USD 89 million), compared to NT$6.8 billion back during last year's second quarter and NT$2.94 billion in
the first three months of 2019
.
Still, if HTC will indeed be able to maintain its "sales momentum", as Digitimes predicts, this could be the (timid) beginning of a beautiful comeback. It's not too late for a spectacular
Wildfire revival
or at least the global release of a proper
U12+
sequel. Preferably, without all that
blockchain nonsense
.
Recommended Stories