Boost Mobile has a killer LG G6 deal, letting you save a whopping $330
6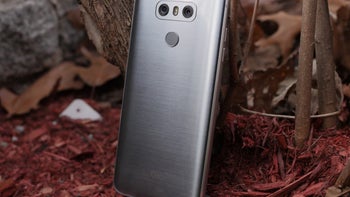 The G6 is hardly the most desirable LG phone out there after the company's dozen or so new high-end releases this past year. We kid, of course, although it's definitely not easy for the
LG G6
to stand out among the
G7 ThinQ
,
V30
,
V30S ThinQ
,
V35 ThinQ
, and
V40 ThinQ
.

Basically, the only conceivable reason for choosing the early 2017 LG flagship over its younger and punchier siblings and cousins would be an irresistible discount. $330 off a $600 list price sounds like it could fit that description, but you'll need to purchase the handset from Boost Mobile to score the killer new deal.

An MVNO, by the way, is a mobile virtual network operator that uses the infrastructure of a larger carrier, so basically, you will need to embrace Sprint's coverage here. If that's not a problem, you may also like to know Boost Mobile's no-contract plans start at $35 a month, capping off at $80 for "Ultimate Unlimited" service with "everything that matters", including 40 gigs of mobile hotspot data.
As far as the LG G6 is concerned, its Snapdragon 821 processor is no longer the cream of the crop, and the dual rear-facing cameras probably could be better as well. But at only $269.99, the bang for buck is pretty much unbeatable, including a "FullVision" 5.7-inch display with top-notch 2880 x 1440 resolution (and no notch), a robust metal-and-glass body protected against water immersion and even various shocks, 4GB RAM, 32GB internal storage, microSD support, a headphone jack, decent 3,300 mA battery, and
Android Oreo software
, no doubt with Pie goodies in the pipeline.

Available in "Ice Platinum" and "Mystic White", the G6 is also still eligible for Second Year Promise enrollment, extending your standard 1-year warranty to a full 24 months. Don't forget to register on LG's dedicated website.