Apple had a great quarter in the US, where the iPhone 8 was the top-selling smartphone
16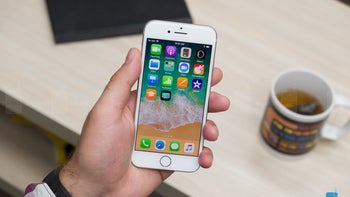 Profits might be
the most important indicator of success
for Apple in the smartphone and tablet markets right now, but make no mistake,
unit shipments
still matter. After all, how can you
"serve everyone"
if not that many people are buying what you're selling?
The latest
Kantar Worldpanel data
provides even better news for the industry's heavyweight champion of profits, as Apple somehow managed to make "strong gains" in the always relevant US smartphone market between July and September this year.

iOS is unsurprisingly still the nation's second most popular mobile software platform, but its 39.7 percent share of Q3 sales increased by a solid 5 points year-on-year. That obviously means Android's numbers declined, although Google and its many hardware-making partners have all the reasons to be proud of their results across the old continent.

Android is incredibly getting bigger and bigger in countries like Spain, Italy, and France, totally dominating EU5 sales during these three months, with an overall 82 percent share, up from "only" 79.7 a year ago.
Back to the US, the
iPhone 8
was the quarter's top-selling handset model, with a monumental 9.4 percent share, while Samsung's
Galaxy S9
ruled the charts of the EU5 (big five European markets) in September.
Huawei and Xiaomi continued their rapid European growth, placing in the top five smartphone ranking with the
P20 Lite
and
Redmi Note 5
respectively, while the
Xiaomi Mi 8
dominated Chinese sales, followed by Apple's
iPhone X
.

China, Australia, and Germany were the only other major markets besides the US where iOS sales share surged, with Android making progress everywhere but Australia, China, and the US.