iPhone XR shipping times remain steady, could be due to weak demand
34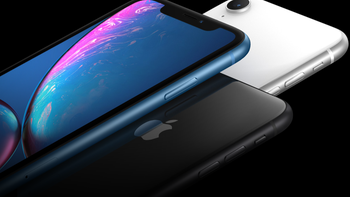 Following its announcement on September 12, iPhone XR pre-orders finally
went live yesterday
ahead of the smartphone's release next Friday, October 26. Over 24 hours later, though, it seems shipping times still remain largely unchanged.
Due to the popularity of Apple's smartphones, estimated shipping times usually drop back quite quickly – the
iPhone XS
was delayed by 3-4 weeks within 24 hours, while last year's iPhone X was delayed by 5-6. However, with the iPhone XR, this is yet to happen. In fact, at the moment, almost all orders placed are still set to arrive on launch day. The only exceptions to this are the Blue, Coral, PRODUCT(RED), and Yellow T-Mobile variants, which are expected to arrive during the week of November 5 to November 12. From the looks of things, the higher demand for T-Mobile's models is primarily due to the fact that they can be pre-ordered without carrier info. This means users can immediately swap out the T-Mobile SIM for a different carrier's one upon arrival.
Now, the fact that most iPhone XR orders are still set to ship next week could suggest two things. Firstly, and in the best-case scenario,
Apple
has prepared a higher number of devices in anticipation for the higher demand. Secondly, and perhaps more worryingly for the company, it could mean interest in the device simply isn't as high as expected.

Despite the possibility of the second scenario, analyst Gene Munster remains very optimistic and still expects the iPhone XR to be the top-selling iPhone over the next twelve months. Ultimately, though, Apple's results for the final quarter of 2018 will be the true indicator of demand.