Tuesday´s News Bits
This article contains unofficial information.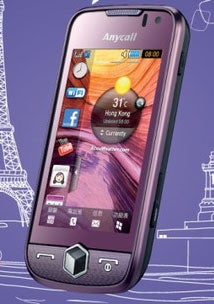 The GIGA-BYTE GSmart S1200 gets Opera Mobile 9.5 compatibility
. This is a really great update for owners of the Windows phone, since the built-in NetFront browser is, frankly, mediocre, while the Internet Explorer is still fighting to catch up with today´s standards. (source:
Opera
)
All members of the German government will be provided with super secure handsets
. Deutsche Telekom has already assigned the project to a dedicated team that is expected to come up with a cell phone that offers better security than any BlackBerry device today. (source:
Engadget
)
Apple decides to put extra efforts on maps for the iPhone.
The Cupertino-based company has gathered a team to develop a new generation of navigational software that will change the way people use their devices for navigation. (source:
MacRumors
)
The Samsung Jet S8000 rolls out in mystic purple...
whatever that means. However, it seems the... erm, mystical color solution will be only available to customers in Hong-Kong. The price of the handset is still a mystery. (source:
UnwiredView
)