Thursday's News Bits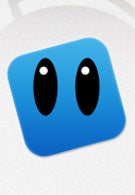 A Samsung Jet commercial has gone live

. The video promotes various features of the handset, including its AMOLED display, multitasking capabilities and speedy interface. You can find out more by reading our Samsung Jet S8000 Preview. However, the video is worth watching so go ahead and check it out!
source:
MobileCowboys
(translated)
The iPhone 3G S got a new commercial too

. After "Break In", directed by Fincher, the manufacturer has now come up with another promo video, boasting new features like copy and paste, video editing and compass. How cool is that?
source:
DailyMobile
Mundu Messenger is a new instant messaging client for Android

. The application provides support for the AIM, MSN, GTalk, Yahoo!, ICQ, and Jabber services and is available at a price of $11.
source:
Mundu
via
EFYTimes
iPhone 3G S will be released tomorrow,

so... are you excited? Don't forget to send us an email in case you see something interesting on the big launch day.