Thursday's News Bits
This article contains unofficial information.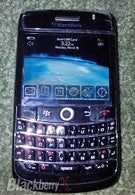 Two new images of the BlackBerry Onyx have been leaked

. The smart phone looks cool indeed, but that's not a surprise after all, since it is expected to be a compact, updated version of the Bold itself.
source:
BlackberryOS
Nokia N97 is available at the manufacturer's U.S. online store

at the hefty price of

$699

. Just in case someone did not pay enough attention to this one, we will say that it's the new flagship model of the company and the second one equipped with a touch-sensitive screen. Expect our review soon!

source:
Nokia
Doom Resurrection is under development for the iPhone

. Of course, it is being developed by id Software and the one and only John Carmack, CTO of id Software. What's great is that this won't be an iPhone version of the classic game, but a brand new one, very much resembling the latest installment in the series – DOOM 3. One question remains: will iPhone 3G users be able to play it or they will have to shell out for the more powerful hardware of the iPhone 3G S. Doom Resurrection should come out in "a month or so".
source:
AppAdvice
A new Samsung phone has popped up on the Bluetooth site

. It seems this is a more business-oriented handset as it will be running Windows Mobile 6.1. Its model number seems to be the

GT-B7620

. We wonder what it will look like. Any ideas?
source:
Bluetooth
Nokia Image Exchange now supports manual image uploading

. Users have had to only rely on the fully automatic back-up until recently, but now, both new and existing users are able to take advantage of manual control over image uploading.
source:
NokiaBetaLabs