Stories you shouldn't have missed this week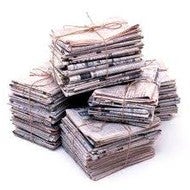 So, how is your weekend going? Need some interesting stories to read? Then here we have a few of them – stories from the past week that we think you shouldn't have missed. Like stories about Microsoft's upcoming RT tablet, about Nokia's new, yet unannounced, Lumia smartphones, expected to be unveiled on September 5, and about the latest updates from the Apple v. Samsung trial. But that's not all.
Did you know that in China they are about to launch a killer Android smartphone with drool-worthy specs for just $310? Or how about Verizon's latest addition to its tablet lineup – the Samsung Galaxy Tab 2 (7.0)? More information about these and other interesting stories is available at the links below, so don't hesitate to check these stories out!