Stories you shouldn't have missed this week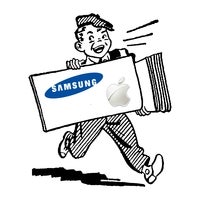 So, here we are again. The week is almost behind us, and it is time to kick bac and chill out. But before we do that, let us take one more look at the stories you shouldn't have missed this week.

As usual, Samsung made more than a few headlines over the past several days. We have a thorough preview of the upcoming Galaxy Note 10.1 tablet, which is supposed to launch globally in August. Also, the rumor mill brought forth a few spicy details about the Galaxy Note II phablet. Let's just hope that these two devices will not have any build quality issues like the Samsung Galaxy S III does.

For more information about these and other interesting stories, just follow the links below.








SUBSCRIBE TO OUR NEWSLETTER!