MWC 2013 wrap-up and highlights
12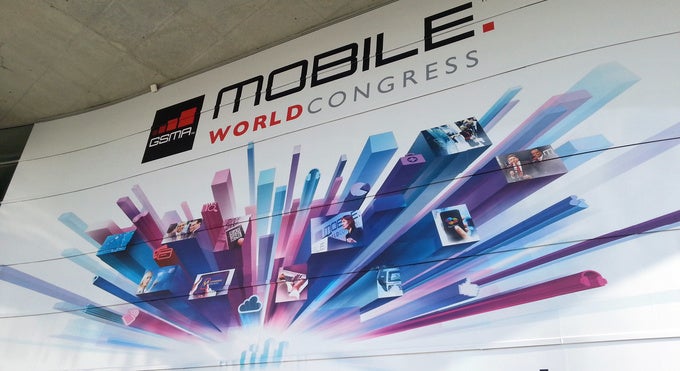 You know how the old saying goes: time flies when you're having fun. No wonder that our long-awaited visit to Barcelona for MWC 2013 seemed so short. Oh well, at least we had a great time at the expo, got to see some hot smartphones and tablets, played with cool new gadgets, and took a whole bunch of photos of
booth babes
the most visited MWC booths. So, now that MWC 2013 is over, we thought it would be nice to wrap it all up and list all of the show's highlights.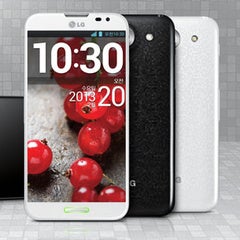 LG Optimus G Pro has landed
LG had a whole squadron of devices on display at MWC 2013, but without a doubt, the
LG Optimus G Pro
was the most exciting among them. It is the company's latest and greatest Android smartphone – a handset made by fusing together outstanding hardware and latest software. It goes without saying that we played with it extensively, even ran some benchmarks on it and compared it to the competition. The mid-range selection of LG smartphones was drawing attention as well, represented by the new additions to the L-series and the brand new F-series.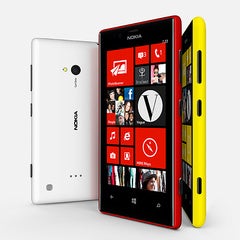 Nokia and its new mid-range warriors
As predicted, Nokia introduced a couple of new Windows Phone 8 handsets, both of which are positioned in the mid-range category. The newest members of the family are known as the
Nokia Lumia 720
and
Nokia Lumia 520
. Overall, they aren't anything to make your jaw drop, but they are bad either as they offer plenty of bang for their price. And as it is typical for all Lumias, the handsets come in a variety of pretty colors. For customers who prefer something less fancy there's a new selection of Nokia Asha feature phones. Last but not least, the Nokia 301 and Nokia 105 models are now official, made for those who are on a very tight budget.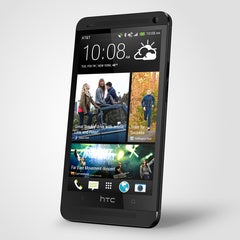 HTC One makes a splash
HTC didn't miss the chance to show off its latest flagship smartphone – the new
HTC One
. Simply put, it's an impressive smartphone that simply has it all: from the capable hardware and amazing display to the outstanding design and polished software. Since we had it on our hands, we decided to give the HTC One the benchmark treatment just to see what its quad-core processor had to impress us with. We took a few camera samples as well so make sure you check those out.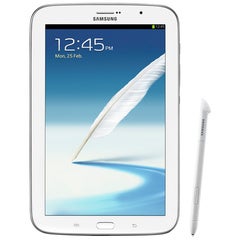 Samsung Galaxy Note 8.0 is now official
The only new Android device that Samsung brought to MWC 2013 was the
Samsung Galaxy Note 8.0
. As the name suggests, it is a tablet with an 8-inch touchscreen, and tucked inside a dedicated slot is a next-gen S Pen stylus. While doing our Samsung Galaxy Note 8.0 hands-on, we also managed to take a few sample shots with the device and then ran its quad-core Exynos chip through some benchmarks - all results are available below.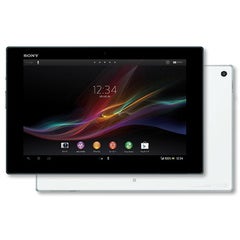 Sony and the water-tight Xperia Tablet Z
Now that's a tablet really worth checking out if you're thinking of getting one. The Sony Xperia Tablet Z is light, pretty, powerful, and resistant to water damage – what more could you ask for? Learn more about it by reading our hands-on below!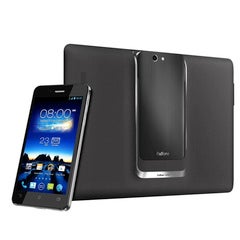 Asus expands the Padfone series
The third iteration in Asus' Padfone series is now official, boasting top-of-the-line specs and bearing an equally premium price tag. The Asus Padfone Infinity, as it is called, has a 5-inch 1080p display, Snapdragon 600 processor, 13MP camera, and all of that is tucked inside a lightweight aluminum body. Slide the handset into the tablet piece and you get a 10.1-inch slate with 1920 by 1200 pixels of resolution and a battery of its own. Another device that Asus announced during the event was the Asus Fonepad, which is a 7-inch tablet with Intel Atom processor, blessed with the ability to make phone calls.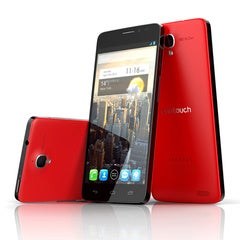 Advent of Alcatel
The strong presence of Alcatel at MWC 2013 was a pleasant surprise. Although the company is far from being among the well-known names in the industry, it demonstrated that it's capable of delivering quality hardware as well. One of its most exciting new handsets is the
Alcatel One Touch Idol X
with its 5-inch 1080p display, quad-core processor, modern design, and all of that sprinkled with Android 4.2 on top. The
Alcatel One Touch Scribe HD
is another handset that should not be underestimated for it is a decent cheaper alternative to many large-screened handsets made by popular manufacturers.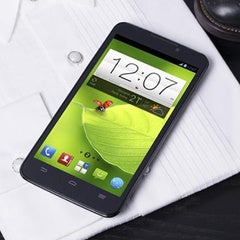 ZTE unveils Grand plans
If you think that the
Samsung Galaxy Note II
is humongous, just take a look at the even bigger
ZTE Grand Memo
and its 5.7-inch display. It is a new Android phablet powered by a very capable Snapdragon 600 processor (or the Snapdragon 800 for some markets). Down at the lower end of the spectrum resides the
ZTE Open
, which is an entry-level smartphone running Firefox OS. It is among the first of its kind, actually, and will attempt to pave the way for more Firefox OS handsets to land on the market.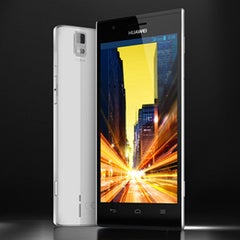 Huawei and the world's "fastest" smartphone
LTE download speeds at up to 150Mbps – that's the figure that Huawei used to rank its new Ascend P2 as the world's fastest smartphone. Overall, the device isn't the ultimate high-end handset, but it isn't bad either. With a price tag of 400 euro, it offers a 4.7-inch 720p screen, quad-core processor, 13MP camera, and a large battery, all confined within a body that's only 8.4 millimeters thick.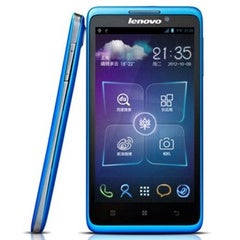 Lenovo and its MediaTek powered Androids
Lenovo brought several Android devices to MWC 2013, all of which were powered by MediaTek SoCs. Unfortunately, there were no high-end models among them – just smartphones and tablets aimed at budget-conscious consumers. Still, we did give each one of them a try so read all about our first impressions below.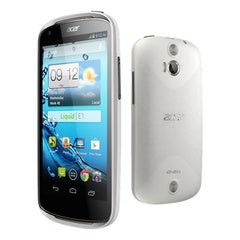 Acer – Android on a budget
The name Acer rarely gets mentioned when smartphones are concerned. Still, the company is capable of producing reasonably-priced, decent smartphones. Some of them were present at MWC, including the low-end Acer Liquid Z2 and the mid-range Liquid E1. In addition, Acer had an Intel Atom processor powered handset on display, namely the Liquid C1. Read more about them below!
More MWC 2013 smartphones and tablets