LG Optimus G Pro vs Samsung Galaxy Note II: first look
68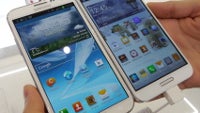 The
LG Optimus G Pro
is one of the most exciting devices of this year's MWC (quite frankly, there weren't that many), and it is the company's flagship, a phablet with a 5.5-inch screen taking on devices like the Samsung Galaxy Note II. How does it do? Luckily, we had a G Note II at hand, and got to compare the two very similar at least in size devices.
There is one key difference, though, and it is the display. The Optimus G Pro comes with a 5.5" 1080p IPS LCD screen while the G Note II features a 720p screen. Both have excellent viewing angles and bright and vivid colors, but in the case of the G Pro the crispness is just a bit better if you stare closely.
To support those extra gorgeous pixels, LG is also including a 1.7 GHz quad-core Snapdragon 600 with LTE radio (and that's the same chip we expect to see in the U.S.
Galaxy S IV
!) and 2GB of RAM.
The LG Optimus G Pro features a
13MP rear camera
and 2 MP front one, and best of all a humongous 3,140mAh battery and 32 GB of expandable internal storage. Plenty of arguments to convince you to buy it instead of the Note II, don't you think?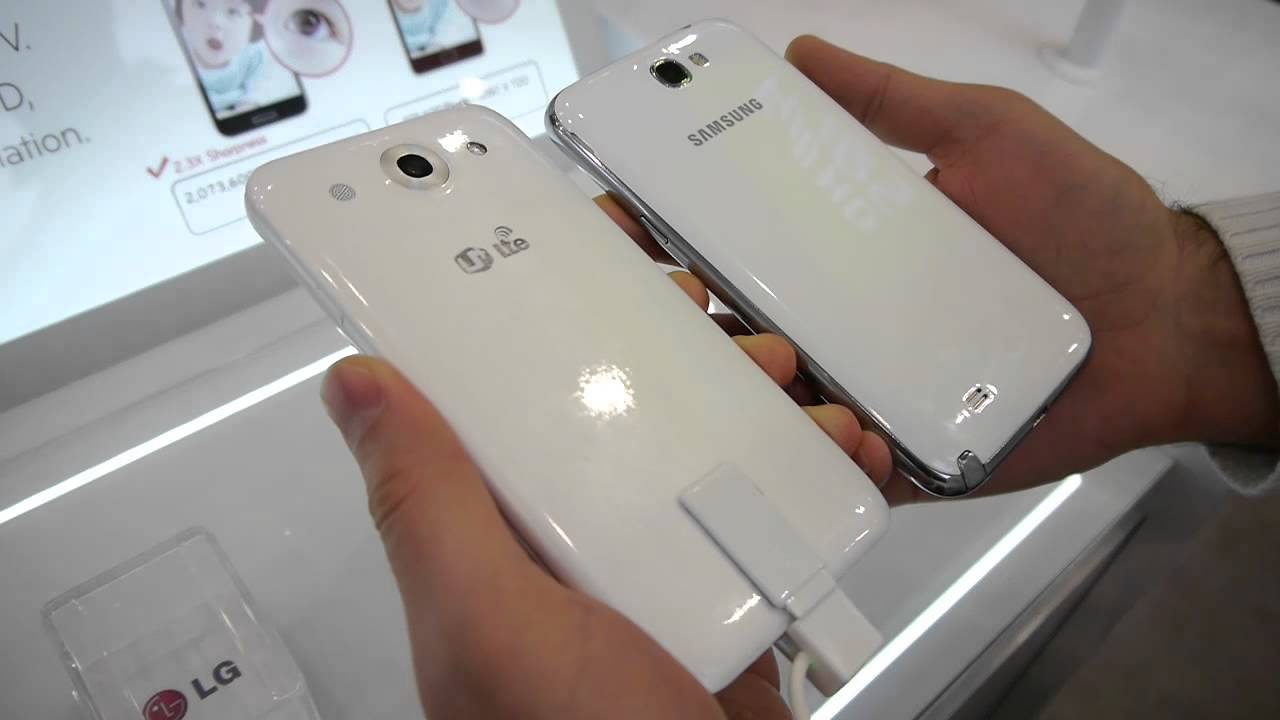 Recommended Stories