Alcatel One Touch Scribe HD vs Samsung Galaxy Note II - first look
14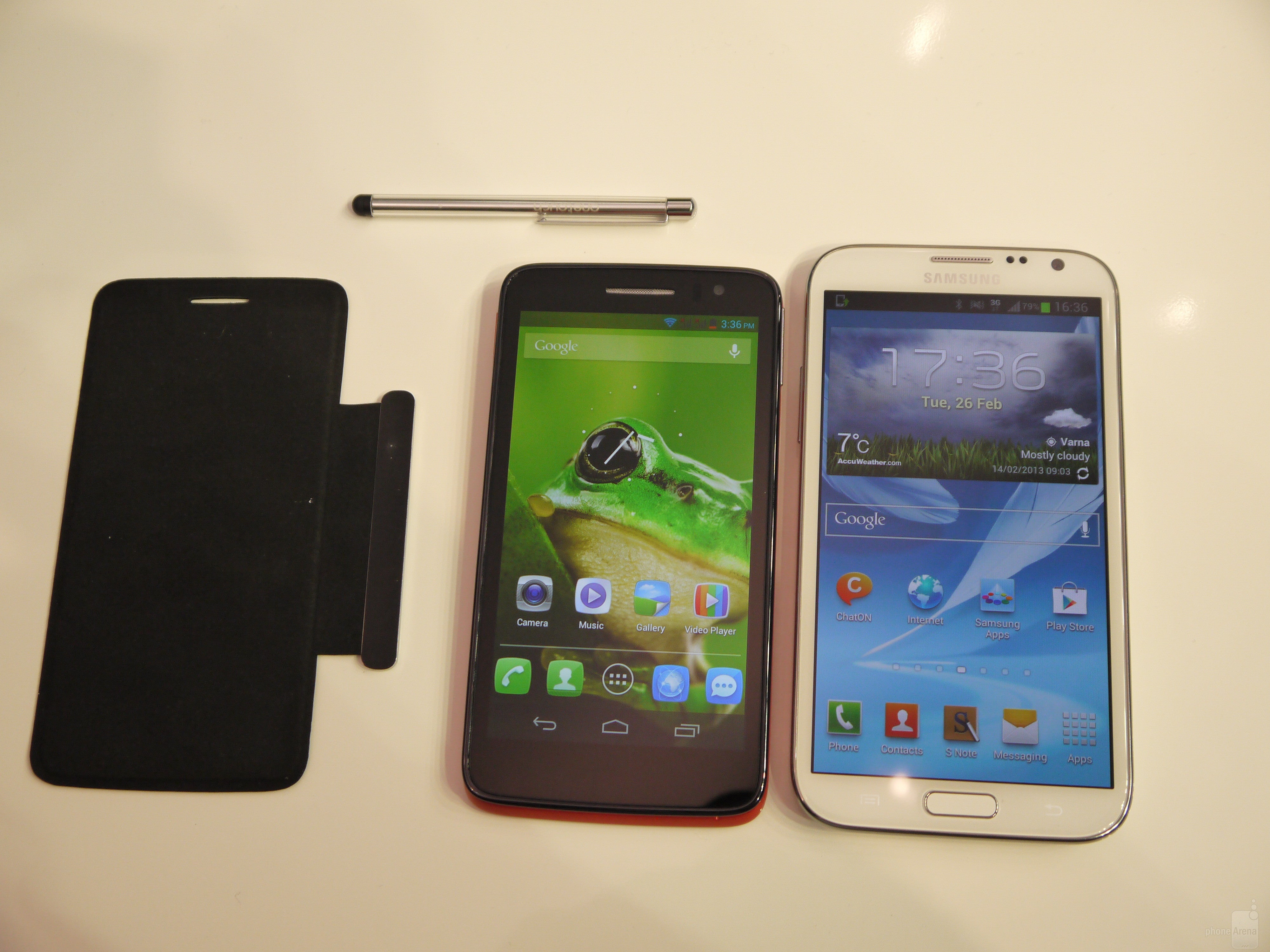 Alcatel One Touch Scribe HD vs Samsung Galaxy Note II
The
Alcatel One Touch Scribe HD
is one of the many Android smartphones the company has on display here at MWC 2013. Think of it as a relatively affordable alternative to the
Samsung Galaxy Note II
, given the fact that Alcatel's phablet also comes with a spacious display and a stylus thrown in the box. However, there are a few trade-offs that must be noted.
To start, the Alcatel One Touch Scribe HD has a 1.2GHz quad-core processor made by MediaTek, while the Samsung Galaxy Note II is equipped with a 1.6GHz Exynos chip. While chances are that the real-life performance of the former won't disappoint, we're pretty sure that the latter packs the stronger punch. Also, while both smartphones come with 720p displays, the one on the Galaxy Note II offers slightly more real estate being of 5.5-inches in diagonal versus the 5 inches offered by the One Touch Scribe HD.
Designwise, both the Alcatel One Touch Scribe HD and the Samsung Galaxy Note II fit in the same category. On the outside, both are made out of plastic with glossy finish. In addition, both devices come in multiple colors, although we must note that the color hues chosen by Alcatel are brighter, suitable for the younger crowd.
The stylus that the Alcatel One Touch Scribe HD comes with out of the box is pretty generic so it should work with all capacitive touch screens. It is a bit frustrating that one has to carry it in their pocket unlike just sliding it inside a dedicated slot like the case is with the Samsung Galaxy Note II.
Alcatel will ship the One Touch Scribe HD with a protective flip screen cover out of the box. It is detachable and sticks to the device with the help of magnets. The accessory looks far from fancy, but we appreciate the fact that it comes included in the set.