Samsung Knox enterprise security system coming to Galaxy phones: demonstration
6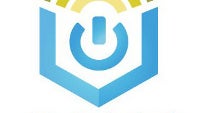 As BlackBerry is fading out of relevance in the corporate segment and companies increasingly start accepting a bring-your-own-device (BYOD) approach to work, security becomes of even greater importance on Android.
To address that need, Samsung today has unveiled
KNOX
, a container that locks all your work applications in a secure environment to protect against data leakage and malware. The Knox feature is supported on Galaxy smartphones and to access it you just tap on the icon to access your work apps, and once you are done with work, you can easily switch back to your personal application and phone environment.
"Easily accessible via an icon on the home screen, the Knox container offers a variety of enterprise applications in a secure environment, including email, browser, contacts, calendars, file sharing, collaboration, CRM and business intelligence applications,"
Samsung said in a statement.
What Knox does is basically allow IT admins to keep track of employees' personal and work data separately, at the application layer. The system uses a more secure Android version developed by the National Security Agency (NSA) works well with existing MDM, VPN and directory services.
The feature will first arrive on Galaxy smartphone in the United Kingdom soon, and it could well be one serious threat for BlackBerry.