Best thin iPhone 7 Plus cases
1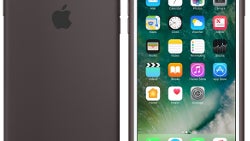 The
iPhone 7 Plus
now comes with a
better battery life
than its predecessor, which was pretty enduring to begin with, so it's doubtful that many people would be looking to slap a thick battery case on it to add some more juice, unless they are planning all-day Pokemon Go sessions.
On the other hand, the 7 Plus retained the abysmal screen-to-body ratio of its predecessor, meaning that, yet again, not many people would want to house it in an extra thick layer of protection. The thin 7.3mm frame is making the large size bearable to watch and carry, but a hard protection case will make it even clunkier than it is already.
The golden middle is a bit of extra protection for your precious 7 Plus (the kit
starts from $769
, after all), yet something that is still aesthetically pleasing and not extremely unwieldy to handle, in the form of a slim but durable iPhone case. These are precisely the ones we are rounding up below that are available at the moment for your incoming iPhone 7 Plus.