Apple iPhone 7 and iPhone 7 Plus battery life
44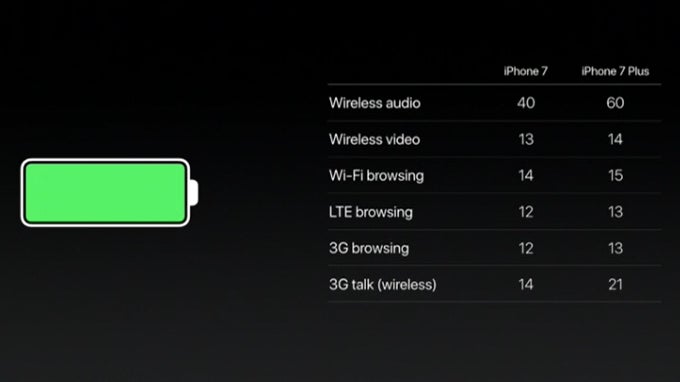 Apple's new iPhone 7 and iPhone 7 Plus come with the longest battery life ever on an iPhone. Apple says that this means that you can now get an average of 2 hours more out of the regular iPhone 7 and up to 1 hour more with the iPhone 7 Plus.
The iPhone 7 Plus remains still the longer lasting of the two, with a larger battery, as it consistently lasts more in various test. While you get around 40 hours of wireless audio playback on the iPhone 7, on the iPhone 7 Plus you get some 60 hours, and 3G talk time is also substantially longer on the iPhone 7 Plus: 21 hours vs 14 hours on the iPhone 7.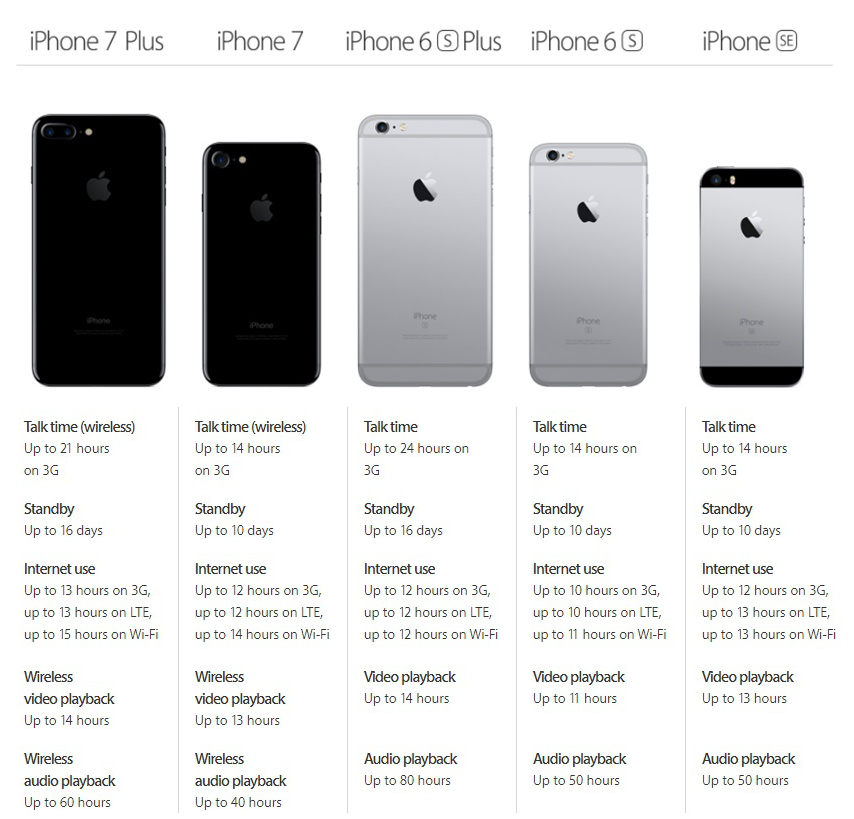 In other areas like browsing and video playback, though, the difference between the two is minimal: you get 13 hours of LTE browsing on the Plus model and 12 hours on the regular iPhone 7, while wireless video longevity stands at 14 hours on the Plus and 13 hours on the smaller one. You have all the figures in the chart right above, and you can also see the notable improvements in battery life that come with the 7.
No mention of quick charging
What is sorely missing from those charts, however, is a mention of quick charging. Recent iPhones take a couple of hours to recharge their batteries fully, while other rival phones take half that time, and that's becoming more and more of an irritation. Some have claimed that quick charging does inflict damage to the battery cells, so we're curious to hear from Apple whether that has been a reason it's withholding this otherwise cool feature from its latest device.