Best Samsung Android phones (2015 edition)
19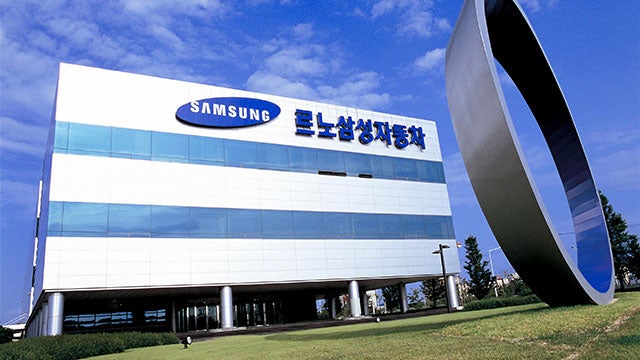 Samsung, the world's largest smartphone maker, has always stood out with its prolific portfolio consisting of a myriad of different devices tailoring to every customer and every price. With heated competition from Apple and emerging companies from China, though, Samsung has gone back to the drawing board to come up with a much more focused Android smartphone lineup in 2015.
We have already started to see the results with the sleek-looking new Samsung A series of metal phones, as well as a brand new Galaxy E affordable family of devices.
You might still wonder, though, what are the very best Samsung phones so far in 2015, and we've summed them up, dividing them by price and appeal. Take a look.
Premium
Samsung Galaxy S6
The upcoming Galaxy S6 has leaked profoundly, and it's clear that it is the star of the 2015 Samsung show. Carrying the internal codename 'Project Zero', the Galaxy S6 is a ground-up redesign with a metal frame, a 5.1" display, and - likely - a 20-megapixel camera. All of this will run on the newest of Android, 5.0 Lollipop, and come with an overhauled version of TouchWiz, trimmed out of all fat.
Samsung Galaxy Note 4
Samsung has kickstarted the phablet category with its Note series, and the Note 4 is the most powerful handset in the series. The 5.7-inch Quad HD phone offers a powerful Snapdragon 805 system chip, a 16-megapixel shooter that consistently ranks as one of the best cameras on a handset, and a massive 32GB of internal storage.
Mid-range
Samsung Galaxy A series (Galaxy A7, A5, A3)
Price: not on sale yet | $404.99 | $309.99
The new Galaxy A series stand out with sleek, thin and sturdy, metal bodies that chart the way towards the new face of Samsung in 2015.
The Galaxy A7, Samsung thinnest phone ever, will go on sale in most markets in the following weeks, and it offers a 5.5-inch Super AMOLED display with a 1080p resolution, an impressively slim 6.3mm body, and it runs on the upper-range Snapdragon 610 64-bit chip.
The Galaxy A5 is available right now and stands right in the middle of the company's portfolio. A 5" Super AMOLED creation with a 720p display, a Snapdragon 410 chip with 2 gigs of RAM, and a 13-megapixel camera, it is a phone that should please the masses.
The Galaxy A3 offers the slimness and style of the A series at the lowest price. It's a smaller, 4.5-inch qHD phone with a Snapdragon 410 system chip and an 8-megapixel camera.
Samsung Galaxy Alpha
The Galaxy Alpha was the earliest sign that change in the design language of Samsung phone is coming. Launched late last year, it offers a very good performance in a compact body: a 4.7" Super AMOLED display with a 720p resolution, Samsung's own Exynos 5 5430 octa-core chip, and a 12-megapixel camera.
Affordable
Samsung Galaxy E5
Price: $319.99
Looking down to the most affordable tier of Samsung phones, the new E series is a great illustration of where the company is going here. The Galaxy E series follows the styling of the Galaxy A family, but lacks the sturdy metal build. The Galaxy E5 features a 5" 720p Super AMOLED display, an 8-megapixel rear and 5-megapixel front cameras, and it runs on a 1.2GHz quad-core Snapdragon 410 system chip.