Samsung Galaxy S21 Ultra review
37
We may earn a commission if you make a purchase from the links on this page.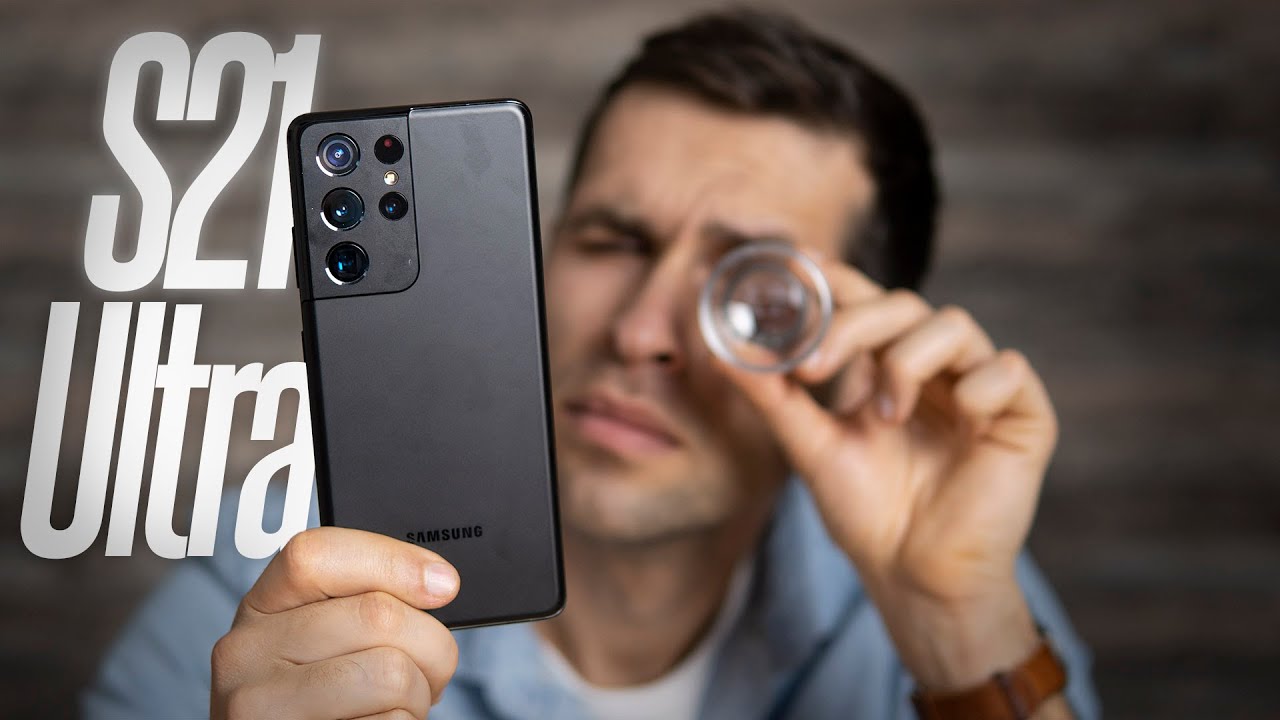 Hey there, the world's most specc'd-out camera phone,
Galaxy S21 Ultra
! When
Samsung
announced your predecessor with a 108MP camera sensor, 5x periscope zoom and 5,000mAh battery, we thought this can't be beat!
Fast forward and the
Galaxy S21 Ultra
still carries the same humongous battery, but has done the near-impossible, taking the record-beating camera kit further to earn the world's best camera phone specs title.
If two optical zoom systems and a 108MP sensor that can actually maintain focus this time around aren't enough for you, Samsung throws in the kitchen sink in terms of display and connectivity technologies, too, so let's review how the king of
Samsung's S21 series
block looks and behaves, and how it compares to the competition.
Samsung Galaxy S21 Ultra colors, display, and S Pen cases
Phantom Black, Silver, Brown, Navy Blue, and Titanium S21 Ultra colors
6.8" Dynamic AMOLED 2x display with 10Hz-120Hz @ 1440p adaptive refresh rate


We'll save you the suspense, the S21 Ultra is huge. Albeit a tad smaller than the S20 Ultra before, it still clocks in way above the comfortable to hold and use with one hand mark, both in dimensions, and in weight.
Luckily, Samsung's new Contour Cut Camera design that fuses the camera island with the steel frame adds to the aesthetics of the device enough so that it doesn't look as big and blocky as it could have.
To make the ergonomics story more complicated, however, Samsung equipped the S21 Ultra with an S Pen digitizer for the first time outside of the Note family, and make the stylus available for the phone with select cases, like the Clear View or Silicone Covers.
Tack on one of these in order to utilize the S Pen, and not only the base $1200 price becomes even higher, but the width of the phone grows even larger, to the point of no choice but to use it with two hands.
On a positive note, Samsung has shaved off the bottom bezel, and shrunk the 6.8" display panel slightly from its predecessor, just enough to make it feel the same with an S Pen case on, which is to say gargantuan. Thankfully, the so-called Dynamic AMOLED 2x display is still curved on the sides, so it's fairly possible to hold it and control at least the mid-section of the screen with one hand.
The only ho-hum aspect is that the new under-display fingerprint reader which, while larger than on previous Samsung flagships, is still of the ultrasonic variety that has proved to be slightly slower to react than the humble optical scanners other brands use.
Moving on to the most important part of today's phones, the screen, Samsung told us that the "Galaxy S21 Ultra pulls out all the stops for those who want Samsung's best of the best." How so? Well:
Equipped with powerful AI and our most advanced pro-grade camera system and brightest screen — featuring an adaptive display that supports a refresh rate from 10Hz to 120Hz at Quad HD+ quality — Galaxy S21 Ultra raises the bar of what premium smartphones can do.
Pay attention to that "brightest" part and the 10Hz-120Hz specs at the full 1440p resolution. Yes, that means that the S21 Ultra is equipped with the
newest LTPO OLED display technology
that allowed for both the record 1500nits of peak brightness, 15% less battery consumption than what's on the S21/S21+, and the dynamically-allocated refresh rate that can go down to 10Hz when you are looking at static images, or rev up all the way to 120Hz when you scroll.
Display measurements and quality
This granularly adaptive refresh rate is what makes the S21 Ultra display, in particular, stand out. Last year, Samsung dropped the ball in comparison with the competition from OnePlus or Oppo with static high refresh rate that worked only in 1080p mode, and was constantly on 120Hz at that, taking a huge toll on the S20 Ultra battery life, but now its heir fixes all wrongs, making the S21 Ultra display the one to beat later in the year.
Samsung Galaxy S21 Ultra camera pictures and video recording
The best phone camera $1200 can buy
S21 Ultra camera specs: 108MP main/10MP 10x zoom/10MP 3x zoom/12MP ultra-wide/40MP selfie cameras.
New S21 Ultra photography features: 12-bit HDR RAW photos, Bright Night mode, Portrait mode with improved separation for selfies, Zoom Lock for clear shots at up to 100x.
New S21 Ultra video features: Super Steady video at 60fps, 8K Snap, Director's View, and Single Take with Dynamic Slow-mo.


Remember Apple's boast that the iPhone 12 series can both capture and play Dolby Vision HDR? Well, it's still 10-bit one, while the S21 Ultra not only introduces a double-zoom camera set, but has upgraded its imaging processor to allow for 12-bit RAW photo capture, for "64x richer color data and 3x wider dynamic range." Bazinga!
Moreover, the phone carries Samsung's third-gen 108MP sensor with improved autofocus that does away with the focusing issues that plagued the second-gen one in the S20 Ultra. Both the 10MP 10x periscope zoom, and the 10MP 3x telephoto zoom sensors sport Dual Pixel autofocus, for the ultimate in camera focusing abilities, as we all know how shaky and blurry things can get when zoomed in. For the purpose of clarity, Samsung also introduces Zoom Lock, a stabilization tech for precisely those enlarged 100x shots you see below, too, and it works!
Why would you need two zoom cameras, though? Well, depending on which object you tap and choose, the AI module automatically chooses which zoom camera to use, as mid-range and long-distance zoom abilities have very distinct scenarios and require different technologies to turn out right.
Thanks to the Snapdragon 888 or Exynos 2100 chipsets' image processing abilities, the Bright Night 108MP sensor now captures 12MP nona-binned shots that would be second to none as the sensor can snap multiple photos with different exposure much faster than before, for a much brighter Night Mode with cleaner, more defined, well-exposed low-light shots.
The S21 Ultra camera app is fast to start and Samsung has made a few important improvements to the experience of long-range zoom. Zoom Lock does wonders to help you get a steady shot over 10X zoom. While it was a struggle to maintain the subject in the viewfinder at 30X or more zoom on the Note 20 Ultra and S20 Ultra because the slightest hand shake would move the camera significantly, it's now much easier to get a lock on your subject with the S21 Ultra.

The main camera now shoots at a slightly wider field of view, and while this contributes to landscape shots, we also notice that detail is often very badly smudged at the edges of many photos, in a way that we haven't really seen on other flagship phones. This issue is persistent both during the day and at night.
The Scene Optimizer, on the other hand, is now better at detecting low-light situations, and it will now smartly use a longer exposure more often than earlier Samsung phones where often you had to manually switch to Night Mode.
The S21 Ultra consistently got brighter and better looking shots than the Note 20 Ultra and, respectively, S20 Ultra, at night just using the auto mode. All-around camera quality improvements, the 12-bit color RAW photo and 8K video support, and the cleanest, most stable optical zoom make the S21 Ultra camera the one to beat.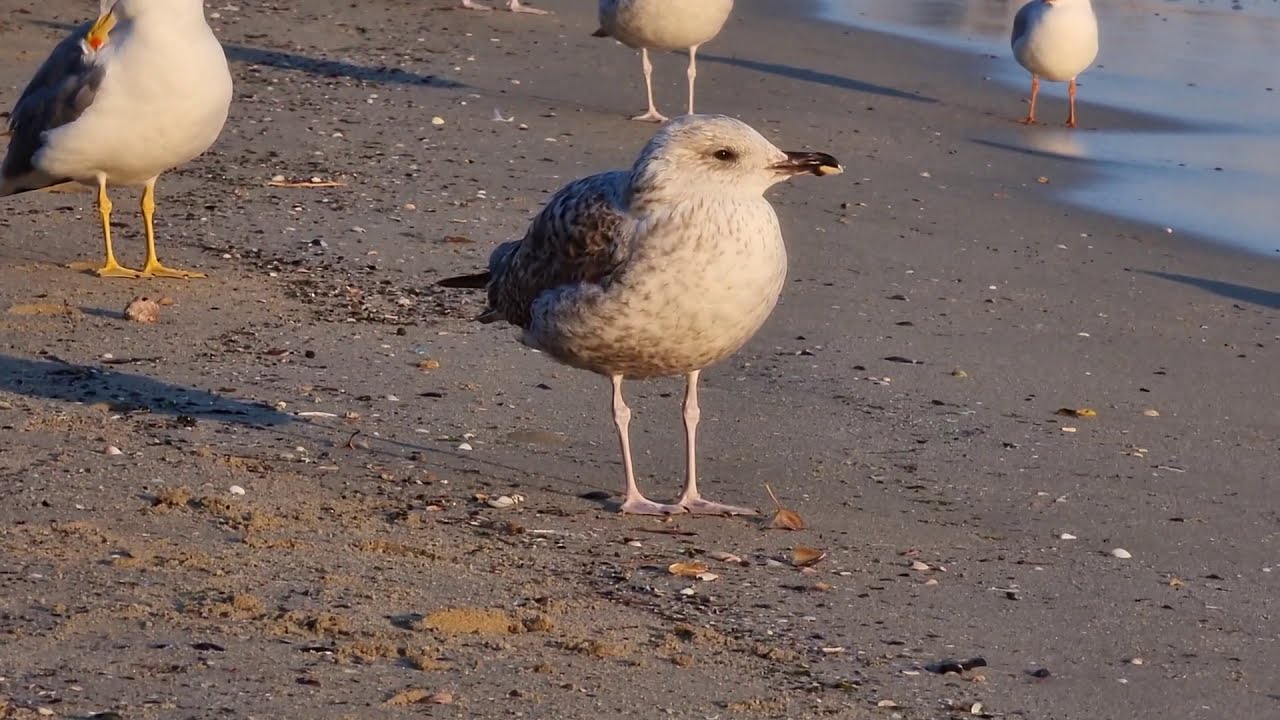 And in case you were wondering about the difference in recording quality between the S21 Ultra and the less expensive S21 and S21 Plus... well, it mostly boils down to the zoom quality where the Ultra is really far ahead, especially at 10X zoom and further. This is a game-changer for people who love to shoot a lot of video on their phones, but if you don't plan on zooming in as much, the main cameras on the Ultra and the other two S21 phones record footage with very similar quality, identical microphone recording and similar video stabilization capabilities.
Take a look at a direct comparison below: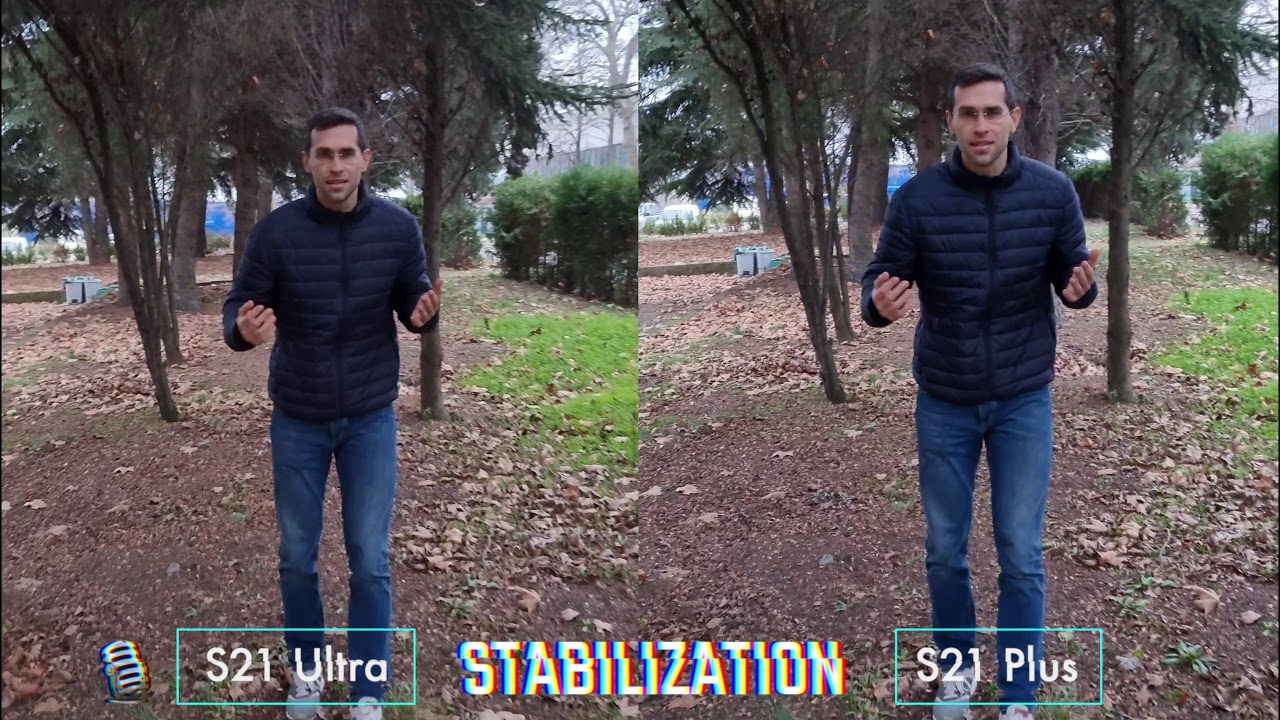 Samsung Galaxy S21 Ultra software and Snapdragon vs Exynos processor performance
The best mobile chipsets out there, finally with 5G integration
Laden with the latest One UI 3 edition of Samsung over Android 11, the Galaxy S21 Ultra adds several of Samsung's tried and true stylus-specific apps and functions to justify the presence of a digitizer. The S Pen has to be acquired separately with a dedicated case, but it does all the hovering, clicking, annotating and doodling in Samsung's Notes app one would expect from it.
The fact that the phone comes with at least 12GB RAM in its 128GB/256GB configurations, and a whopping 16GB/512GB model means that it can chew through any task you throw at it, no matter whether you
have the Snapdragon 888 or Exynos 2100 version
.
Both are made on Samsung's frugal 5nm EUV process and return record high benchmarks in the Android world, plus they have integrated 5G modems for added power draw optimization.
As you can see, the single-core
Geekbench scores
are largely the same, while the Exynos 2100 multi-core scores lag a tad despite the clock speeds difference, as the Exynos cores have worked on higher frequencies during the benchmark test. The
Exynos 2100 vs Snapdragon 888
vs
Apple A14
test, on the other hand, reveals an expected advantage for Apple's chipset, again likely due to the much higher, nearly 3GHz clock frequency the test is carried out at.
Last but not least, the all-important Snapdragon 865 vs Snapdragon 888 comparison, as found in the
Galaxy S20 Ultra
and S21 Ultra, respectively, reveal a hearty per-core advantage for the S21 Ultra at a similar clock speed which bodes well for the new phone's performance compared to its predecessor.
In terms of graphics performance, the phone throttles only very slightly within the first 10 minutes and only after 10 minutes of non-stop gaming, we see the performance drop more significantly by some 30%. Overall, it's a solid gaming performer, but it's still a bit behind the iPhone 12 Pro Max, which has more graphics firepower.
In real life usage, everything feels faster on the S21 Ultra compared to earlier models, from scrolling long lists at high refresh rate, to opening up the camera app and taking a picture, and both Android 11 optimizations as well as the powerful new chipsets are behind this performance boost.
Samsung Galaxy S21 Ultra battery life and charging speeds
Big battery, big responsibilities
5,000mAh battery good for a full intensive day off the charger, according to Samsung
25W/45W Super Fast Charging (wired)
15W Wireless Charging
9W Reverse Wireless Charging
At first blush, the top-shelf member of the S21 series should beat them all, as it has the biggest battery and the same key power draw advantages as the other two - a 5nm Snapdragon 888 or Exynos 2100 processors with integrated 5nm 5G modems and new, more frugal antenna materials.
The key element for
greater Galaxy S21 series battery life
when compared to the S20 models - FHD instead of QHD display resolution - however, is missing from the equation on the Ultra. Given that the S21 Ultra is flaunting the same 5000mAh battery piece as the S20 Ultra, and the same high display pixel density, the only battery life gains compared to its predecessor should come from the 5nm chipset and 5G antennas, right?
Well, not really, as this time around, its QHD display will be of the more frugal LPTO variety, not the LTPS panel with static 120Hz refresh found in the S20 Ultra. That alone would amount to a 15-20% diminished power draw. When we add the dynamic refresh rate that LTPO allows which only uses 120Hz when it matters - i.e. when browsing and scrolling, or during interface animations - the battery savings may be as significant as having a lower-res display. That is why the
S21 Ultra battery life
round will be fought and won during our battery benchmark tests.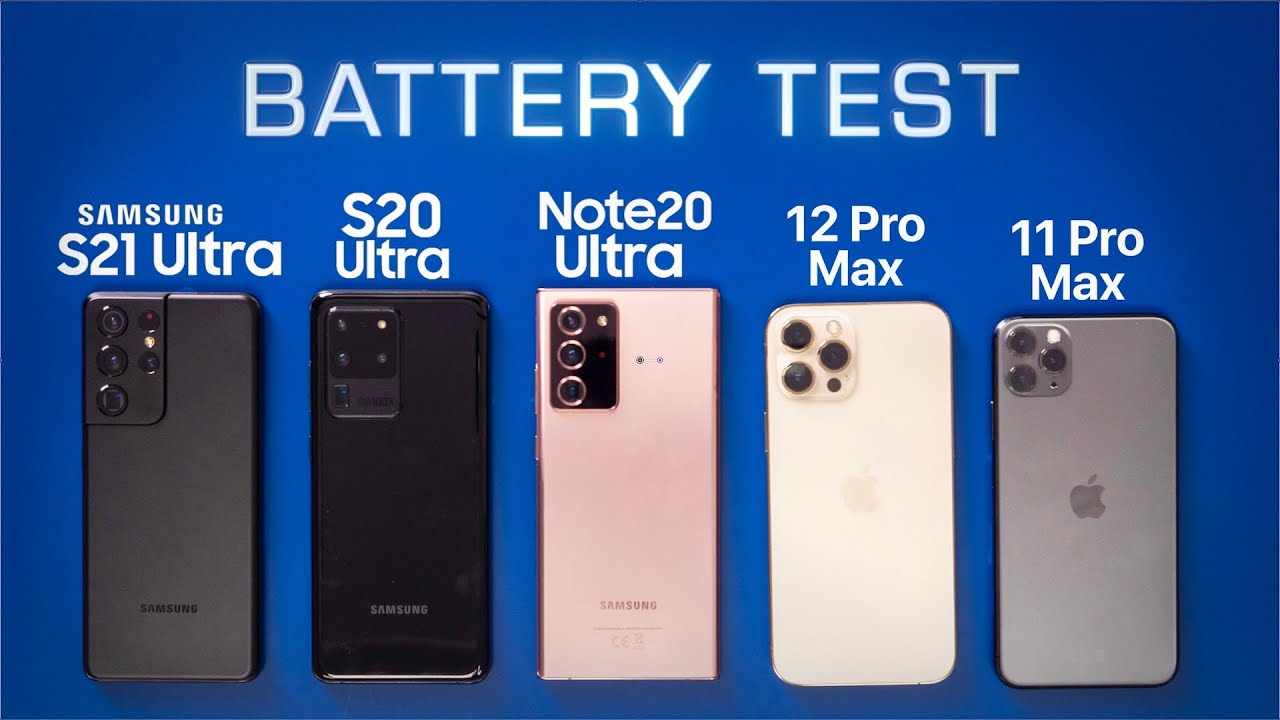 We are glad to report that Samsung did great with the new display and chipset technology, and the Galaxy S21 Ultra battery life is not only way better than what its predecessor mustered with the same 5000mAh pack, but also one of the longest battery endurance in its class. Even with the Exynos 2100 processor that we tested here, it is exceeding that of the other 5nm chipset phone in the stable, the
iPhone 12 Pro Max
, which has much lower screen specs to begin with.
Even in the most demanding 120Hz@1440p mode, the S21 Ultra mustered the eye-watering nearly 15 hours of screen-on time during our automated browsing and scrolling test. Not only that, but the more demanding YouTube streaming and 3D gaming tests both returned nearly 9 hours of battery life, a whopping result.
Needless to say, if you want to play at the full 120fps game mode, the screen revs up to 120Hz, and then battery life falls to 5 hours, but that is a rather extreme scenario that still puts it out there with the best in our 3D gaming battery benchmark database.
Another plus is Samsung's Super Fast Charging technology that can deliver from the 25W charger what others deliver with more powerful bricks, and is able to fill up the giant 5000mAh battery for less than 90 minutes. Fast charging and great battery life? We'll take it, good job, Samsung!
Recommended Stories