Best Google Nexus 5 alternatives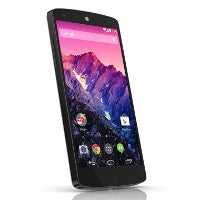 The newly-announced Nexus 5 is surely a big deal. While it's not necessarily an achievement of technology or engineering, its super-affordable price and stock Android OS do make it one very exciting proposition. Still, there's no such thing as an ultimate smartphone. There's always something that could have been done a little better, something that won't appeal to each and every user out there. As they say, one size doesn't fit all, and while there are certain products that manage to fit a larger part of the audience, most do not achieve this status of a pop icon.
Having said that, while we're sure there are many tech-savvy people out there who will fall in love with Google and LG's latest effort, there will be even more people who'd prefer something with a different flavor. After all, there's Samsung's Galaxy design language, which is different, there's the premium HTC One, there are the TouchWiz and Sense UI experiences, the iPhone... Sony, too, has been gaining some pace lately with its Z1. We also shouldn't forget Nokia and its WP-powered Lumia phones, the sales of which are getting stronger and stronger every quarter. There are all of these wonderful smartphones that could do all (or almost all) of the things the Nexus 5 can do, which, we guess, makes them great alternatives to Google's finest! Are you guys ready to take a look at the Nexus 5's biggest rivals? Let's go!
Best Google Nexus 5 alternatives