Android O release date: Here's when it might be hitting the popular Android devices
14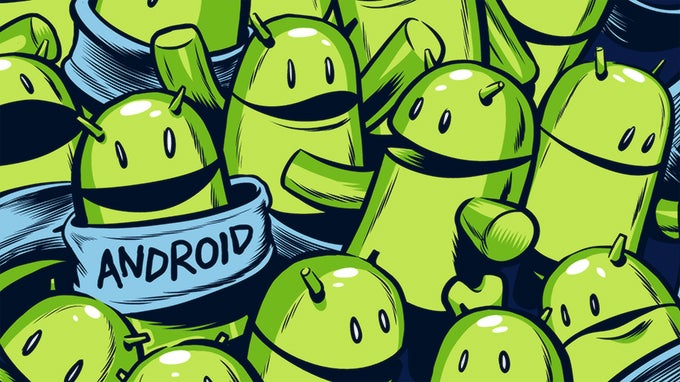 By now, it's public knowledge that Android O is coming to a device near you soon.
If our past experience is anything to go by, only a minuscule amount of Android users will be getting the newest taste of Android on day 1 of public availability.
Pixel
users are a getting it first, no doubt about that, but who's next? Remains to be seen.
But what's the fuss all about? Is Android O such an important update to the OS at all? For the most part, it's about to introduce lots of under-the-hood improvements for the OS, as well as overhaul a bunch of essential aspects of Android... again. The notifications are getting arguably better than before, and we will also get a redesigned Settings menu that wants to keep neat and organized. That's just sampling the tip of the iceberg, so we recommend you go ahead and check out
our comprehensive preview of Android O
.
Yet, a more important question remains...
When is Android O coming along?
Let us help you with that one - the latest ETA we have for Google's upcoming major version of Android is
early-to-mid August 2017
.
Recent hearsay from the rumor mill suggests that Pixel owners should expect Android O to arrive as an over-the-air update in the first weeks of August. The rumor mill also claims that there won't be a Developer Preview 4, rounding the number of public betas to three. Currently, adventurous Android connoisseurs are enjoying
Android O Developer Preview 3
on their compatible devices.
All of this coincides with last year's somewhat unexpected and quite early arrival of Android Nougat on August 22, 2016, which kind of surprised some Android devotees. It looks like Google is entertaining the idea of releasing Android earlier than usual from now on, as in previous years, we used to get Android in the early fall, sometime in the October - November window.
| | |
| --- | --- |
| Android version | Release date |
| Android 4.0 Ice Cream Sandwich | October 18, 2011 |
| Android 4.3 Jelly Bean | July 9, 2012 |
| Android 4.4 KitKat | October 31, 2013 |
| Android 5.0 Lollipop | November 12, 2014 |
| Android 6.0 Marshmallow | October 5, 2015 |
| Android 7.0 Nougat | August 22, 2016 |
| Android 8.0 O | Early August 2017* |
Yet, another important question remains...
What phones will be updated to Android O and when?
Disclaimer: Here follows a table with rather speculative information that's based on rumors and early predictions. We will update the post as new information becomes available.
Google
Google Pixel
,
Pixel XL
— Being Google's own devices, the two Pixels are ought to begin receiving Android O as soon as it's officially out.
Nexus 6P
,
Nexus 5X
— Google's former flagship phones will likely begin receiving Android O after the Pixels, but should be running it well before the year ends.
Samsung
Galaxy S8
,
Galaxy S8+
— No info yet, but judging from our past experience, Android O should roll out to the unlocked handsets in January - February 2018. Carrier-specific version of the flagships should get it sometime in February - March 2018.
Galaxy Note 8
— It's highly unlikely that Note 8 will come with Android O out of the box. Thus, it will likely receive the update by 2017's end or in January - February 2018 in the worst case scenario.
Galaxy S7
,
Galaxy S7 edge
— The ex-flagships are on the backburner when it comes to software updates. We wouldn't be surprised if they get updated to Android O in March - April 2018.
Galaxy S6
,
Galaxy S6 edge
,
Galaxy S6 edge+
— Android O will be the last major software update for these three devices. It will likely hit them sometime in Spring 2018.
LG
LG V30
— There's a high chance LG
V30
could be among the first phone to ship with Android O out of the box, building on the V20 last year, which was the first phone with Nougat pre-installed.
LG G6
— LG's flagship will likely get Android O by year's end, probably in November - December 2017.
If our past experience is anything to go by
, this also applies to the carrier versions of the flagship.
LG V20
— No telling when the manly phablet is getting treated to Android O, but this is probably happening sometime in late 2017 / early 2018.
LG G5
— Seeing that the G5 only received Android Nougat in mid-May 2017, its owners are probably ahead of a yet another one-year wait before they get a taste of Android O.
HTC U11
— HTC has the habit of promising to update its flagship phones to the latest Android version in 90 days. Thus, the HTC U11 is a likely candidate to get Android O in late 2017.
HTC 10
— As it's no longer the proper flagship device, the
HTC 10
is likely to get Android O slightly later than the HTC U11. Early 2018 is the worst case scenario.
OnePlus 3
/
OnePlus 3T
— OnePlus' CEO Pete Lau has promised that these two will be
running Android O by the end of 2017
. Let's see if this promise will hold water.