Walmart has no intention to follow Costco's example in supporting Apple Pay
30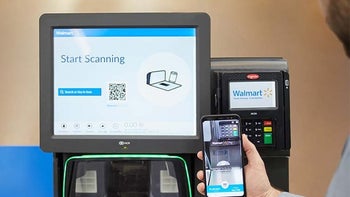 Apple seems to have slowed down the
global expansion
pace of its
market-leading digital wallet service
after a very busy couple of years from that particular standpoint, focusing instead more on achieving US ubiquity of late.
It's been almost four years since Apple Pay made its stateside debut, and even though the mobile payment app
constantly added new banking
and retail partners during this time, negotiations with certain big companies proved challenging (to say the least).
Ultimately, the Cupertino-based tech giant managed to reach no doubt mutually beneficial agreements with both
CVS and 7-Eleven
, as well as
Costco
, the latter of which ranks second on the list of the world's largest retailers by 2017 revenue.

Unfortunately for folks addicted to their iPhones and iPads, the clear leader in those earnings rankings has "no plans" whatsoever to change its current mobile payment setup and follow its arch-rival's suit.
On the bright side, you can obviously use
Walmart Pay
on your iOS or Android device to accelerate your checkout experience. But if you think options are always a good thing, you'll probably be disappointed to hear the "exclusive form of mobile payment accepted at Walmart" will continue to be the company's own proprietary digital wallet solution.
This hasn't been very well-received nearly three years ago, relying on aging QR codes rather than modern NFC technology. For what it's worth, at least Walmart Pay availability has been
ramped up relatively quickly
, reaching all 50 US states and over 4,600 stores as of 2016. That's a lot of potential revenue Apple is missing out on.