Apple Pay now can be used to pay for your Costco purchases in the U.S.
16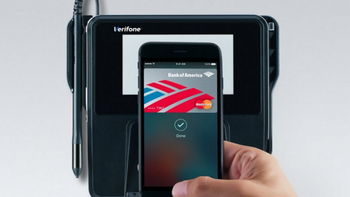 The next time you go to Costco to buy 2,000 rolls of toilet paper, 25 loaves of bread and 50 boxes of Swanson Hungry Man Turkey, you can pay at the register using Apple Pay, Google Pay or Samsung Pay. The warehouse membership club started supporting Apple's mobile payment service on August 10th, and all 750 stateside stores now accept it at the cash register. The one exception is Costco's gas stations, although that will eventually change.
Several holdouts are now seeing the light;
last month CVS Pharmacies and 7-Eleven both agreed to add Apple Pay support
some time before the end of this year. Apple receives .15% of the value of each credit card transaction rung up using the company's mobile payment service. The more people that have access to Apple Pay, the more money that lands in Apple's vault. This revenue falls into the services category, an area that Apple has high hopes for in the near future. The company is looking to hike its top line in the category to $50 billion by 2021 from last year's $30 billion. During Apple's fiscal Q3, services revenue rose 31% year-over-year to $9.5 billion.
Also helping Apple increase its service revenue will be the launch of Apple Pay in Germany some time later this year. This is notable for Apple because the country has the largest population in the EU. With the inclusion of Germany, Apple Pay will be available in 30 countries.
Recommended Stories