Apple Pay has its sights set on CVS and 7-Eleven, as well as Germany
17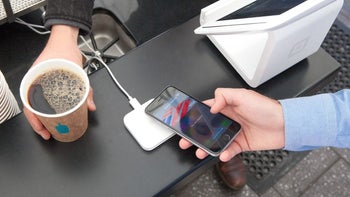 Apple had another tremendous quarter between April and June 2018, but with both iPad and Mac revenue on a year-over-year decline, and iPhone unit sales mostly flat, the company's "services" and "other products" categories were largely responsible for the
latest expectation-exceeding financial results
.

Believe it or not, Apple Pay is currently unsupported in Germany, the most populous EU member state, although the situation will change at some point by the end of the year. Already available in markets as diverse as Australia, China, France, Russia, Japan, Spain, Italy, Brazil, Denmark, Switzerland, and of course, the US, Apple Pay may have delayed its inevitable German debut due to a regional persistence of cash usage.

But Google Pay beat its rival to the punch a little over a month ago, prompting this quick response and… vague announcement. It's similarly unclear when Apple Pay support will be extended to CVS and 7-Eleven in the US ("later this year" is all we know right now), but it goes without saying this is huge news nonetheless.

CVS is America's largest pharmacy chain, with around 9,800 locations nationwide, which didn't stop arch-rival Walgreens from accepting Apple Pay in its 8,200 or so pharmacies first. Meanwhile, 7-Eleven clearly needs no introduction, reaching a whopping 60,000 convenience stores worldwide a couple of years back, and aiming to soon open the chain's 10,000th US location. It doesn't get bigger than that, so a partnership with Apple Pay seems only fitting.
Recommended Stories