Apple Pay dominates mobile wallet market
16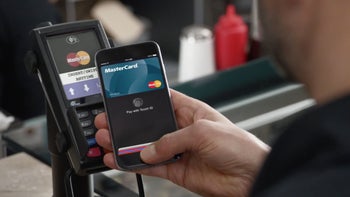 According to Juniper, a digital market research firm, contactless payments are on the rise globally. The amount of money paid via this method is set to double by 2020 and is already set to pass $1 trillion USD this year. It is important to note that this entire amount is not attributed to mobile wallet systems like
Google Pay
, but includes contactless card payments as well. As a matter of fact, contactless cards make up 55 percent of the market share globally. While contactless transactions are projected to reach $2 trillion by 2020, $300 billion of that total will be accomplished through mobile wallet payments.


Surprisingly, Apple Pay dominates this area.
According to the research, OEM payment services such as
Apple Pay
,
Samsung Pay
, Google Pay and others control a vast amount of the mobile wallet arena. Registered OEM mobile wallet users are set to reach 450 million by 2020. Although Android is the dominant OS globally, Apple Pay users will account for 50 percent of all mobile wallet subscribers. So while more people are currently using Android, iOS users appear to be more inclined to register a mobile wallet account. Since contactless payments are rapidly rising throughout the world, OEM payment services are likely to play an important role going forward. With
eBay
welcoming Apple Pay as well, it seems the service is certainly paying off for the tech giant.
image credit: idownloadblog
Recommended Stories