You can already get the brand-new Samsung Galaxy Buds at a 25 percent discount
6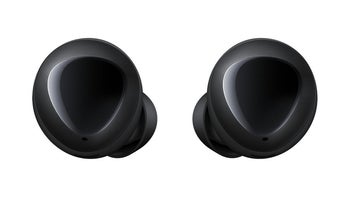 Initial reports of
underwhelming Galaxy S10 pre-orders
have essentially been disproven by how fast
Samsung ran out of free Galaxy Buds
that were used to reward early adopters of the company's newest flagship phones. But if you want to pair the "true" wireless earbuds with an older handset, the Galaxy S10e, or even a mobile device from a different brand, the Galaxy Buds can be purchased by themselves in exchange for $129.99.
That's already cheaper than
Apple's AirPods
, although you can go even lower for a limited time by ordering the black or white Buds from AT&T. The carrier is currently running
a sale on "select" Samsung accessories
, which seems to include the latest edition of the Gear VR headset, several wireless chargers, and three AKG headphone models. In case you're wondering, AKG is a Harman brand, and Harman in turn is a Samsung-owned company.
All these cool accessories are available at 25 percent off their list prices, which brings the Galaxy Buds down to $97.49. Meanwhile, the popular Wireless Charging Duo costs $89.99 after a substantial $30 discount, a Gear VR with controller sets you back $96.75 instead of $129, and the premium AKG N700NC wireless headset is still quite expensive, at $262.46 (down from $349.95).
Of course, the brand-new
Samsung Galaxy Buds
are the headliners of this promotion, and not just because they're brand-new. At less than 100 bucks, these bad boys are ready to deliver state-of-the-art AKG sound technology, up to six hours of battery life (bumped up to 13 with the use of a wireless charging case), a splash-resistant design, and features like Quick Ambient Mode and Adaptive Dual Microphone for enhanced convenience both when listening to your favorite tunes and during hands-free calls.