Galaxy S10 pre-order numbers on day one: is Samsung about to experience a slump in sales?
50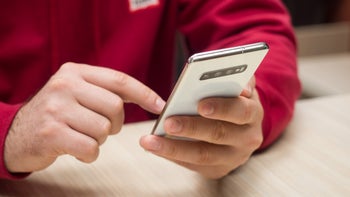 We all know by now that the smartphone market has been experiencing a bit of a slowdown recently. The segment is saturated and phones are now quite good — so good that you can keep your flagship device for longer periods of time and still have it be adequate, or you can just go off and buy a midranger, which is performing extremely well for its price.
So, when Samsung announced its expensive new Galaxy S10 phones (plus one that's kind of affordable), we wondered — will this sell well, or will their performance tumble the same way that iPhones slowed down a few months ago? Well, it's still too early to spell doom and gloom for Samsung, but reports from day one registrations in South Korea have come out and they could be showing us that Samsung is about to suffer the same way that Apple did.
According
to the Korea Herald
, the number of pre-order registrations in Samsung's home country on day 1 for the Galaxy S10 family (this includes all three phones) rounds up to about 140,000. In comparison, the Galaxy S9 generation got 180,000 pre-orders on day 1 and the Galaxy Note 9 hit 200,000 registrations for its first pre-sale day.
Granted, 140,000 is still not bad — not bad at all. But you know how the industry is — you have to grow, grow, grow!
But there's still hope for Samsung. Let's not forget that the company still has a
Galaxy S10 5G
and a
Galaxy Fold
to launch. We are willing to bet there are a ton of devout fans in South Korea that are waiting for the 5G phones this year — bigger screen and 5G modem sound like features that hardcore users would hold off for.
Recommended Stories