It's almost 'time' for Qualcomm's big Apple Watch-contending Snapdragon Wear upgrade
12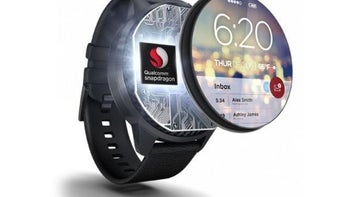 A new processor is unlikely to suddenly turn Wear OS-powered smartwatches into mainstream rivals for
Apple's market-leading wearable device family
, but it could be at the very least a fresh start for a long-struggling,
recently rebranded software platform
.

Google had high hopes for Android Wear back in 2014, when numerous analysts viewed wearables in general as the industry's next big thing, but several years in, this is still a product category in search of a purpose.

Qualcomm reportedly aims to change that by unveiling a long overdue sequel for the Snapdragon Wear 2100. We can't be 100 percent certain of this, but the next-gen chipset confirmed for a fall launch a few months ago could well see daylight on September 10.

That's by far the safest bet we can make based on save the date cards sent out to various journalists and bloggers earlier today by the semiconductor giant. These feature suggestive taglines like "it's time" and "set your watches", as well as a rough depiction of a generic circular timepiece with the Qualcomm logo and a San Francisco weather widget.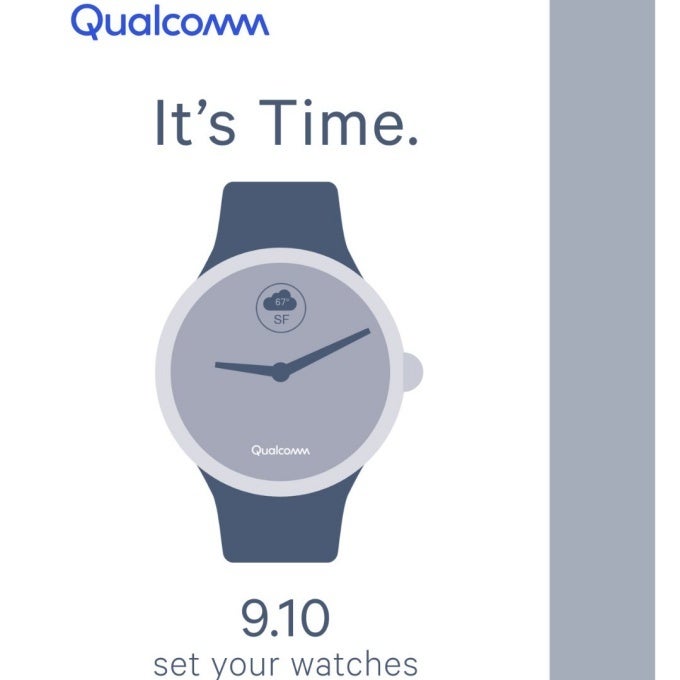 It feels reasonable to assume this (not so) mysterious September 10 event will take place in the Californian city, although its timing doesn't look very wise, as Apple is expected to announce
three new iPhones
and the
Apple Watch Series 4
just
two days later
.
The
Snapdragon Wear 2100
was certainly a solid upgrade over the repackaged Snapdragon 400 powering the first wave of Android Wear devices, but after two and a half years, it's definitely "time" for a new chip. One that Qualcomm described back in May as "designed from the ground up for a no-compromises smartwatch experience", which sounds like the ideal candidate for a
Google Pixel Watch
expected
out in October
.