Report: Global Apple Watch shipments rose 30% to hit 3.5 million units in the second quarter
9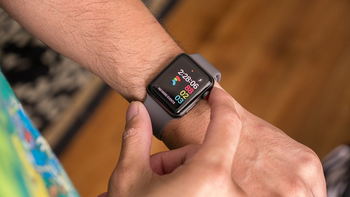 Say what you want about Apple, but the company has done an amazing job with the
Apple Watch
. Last year, we told you that
the Apple Watch is the top selling watch in the world
. Let that sink in for a second. It's not just the top selling smartwatch, it is the most popular
watch
on the planet. Look, not everything Apple touches turns to gold (see
HomePod
). But when you consider how well its smartwatch is doing in such a competitive market after launching just a little over three years ago, you have to give credit where credit is due.
Take a look at the latest data compiled by research firm Canalys. For the second quarter of this year, which ran from April through June, Canalys says that Apple shipped a leading 3.5 million smartwatches globally. That was up 30% from last year's second quarter shipments. According to the report, Apple delivered 250,000 timepieces to Asia, excluding China. The Series 3 LTE model was responsible for 60% of those deliveries, and the Series 3 Apple Watch was the most popular smartwatch in Asia during the three-month period.
Despite the 30% hike in Apple Watch shipments, the research firm says that Apple's total market share worldwide declined to 34% from 43% in this year's first quarter. That was due to the large expansion in the total number of units shipped globally in the quarter to 10 million units as companies like Fitbit and Garmin found strong demand for their new smartwatches.
source: Canalys