September 12 emerges as likely announcement date for 2018 iPhones
2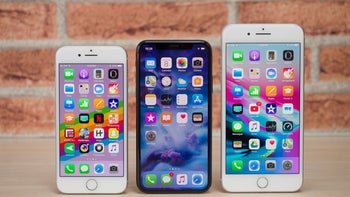 As we enter the home stretch in the lead-up to this fall's big announcement of
two new OLED iPhones
and
a 6.1-inch LCD model
with minimal bezels and Face ID capabilities, the rumor mill is legit spinning out of control.
There's not a lot left to be revealed about the
iPhone X (2018), iPhone X Plus, and iPhone 9
, but those very names are far from etched in stone,
every new video
and fresh batch of pictures allegedly depicting dummy units shows a different angle, some previously unknown detail and various small distinctions between the three upcoming models, while speculation is ramping up over Apple's launch dates.

Based on the company's "rather consistent" schedule in recent years, as well as other speculative factors, September 12 seems like a very reasonable guess for the timing of a no doubt glamorous event this year.

It's still a guess, mind you, and it should be treated accordingly, but there's absolutely no way Apple is planning to hold this type of shindig on September 11. Historically, Tuesdays and Wednesdays have proven popular days for formal iPhone introductions, but with Labor Day celebrated on September 3 in the US, history also appears to rule out the 4th and 5th as likely candidates for a keynote next month.
There's no plausible reason we can think of why Apple would want to put off the announcement until September 18 or 19, and if everything turns out as suspected, in-store sales and shipments of online pre-orders could begin as early as September 21. It remains unclear if all three 2018 iPhones are supposed to make their commercial debut around that date, or if the lower-cost LCD version will be a little late to the market,
as recently rumored
.