Best Buy has the Moto E6 on sale for as little as 50 bucks with carrier activation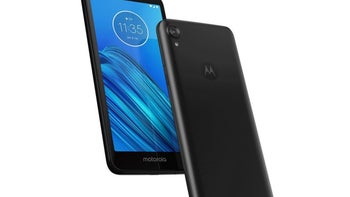 Motorola sells a lot of
great mid-range smartphones
in the US, some of which
regularly go down
to
crazy low prices
with different requirements and special conditions, but naturally, if all you're interested in is paying as little as possible and jumping through as few hoops as possible, you can't expect much in terms of specs and features.
Normally available for $150 unlocked, the entry-level
Moto E6
can be had completely
free of charge from Verizon
if you don't mind adding a new line of service to an existing account. T-Mobile ran
a similar deal on the modest 5.5-incher
recently, but while Best Buy isn't ready to go as low as $0, its hot new special offers might actually be more enticing for a number of folks.
We're talking new and existing Sprint subscribers looking to add a new line or simply upgrade their handset, which are only charged $49.99 right now. Meanwhile, new, existing, and upgrading Verizon customers must cough up $99.99 a pop, and finally, Best Buy is asking the same 100 bucks of those on AT&T or looking to activate the new phone on AT&T, upgrades not included.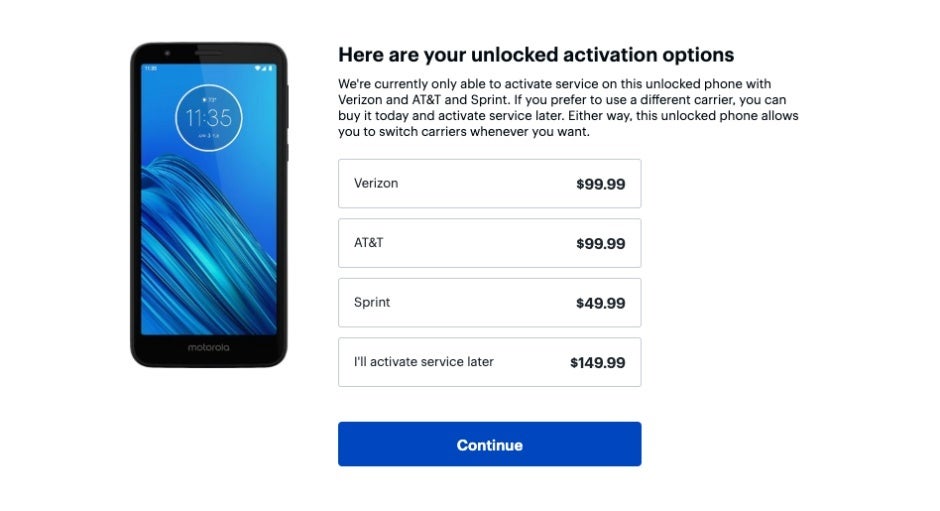 There are no monthly installment plans or bill credits involved, mind you, but in order to lower the $150 list price to $99.99 or $49.99, you'll have to activate the Moto E6 on your preferred carrier right off the bat and pay whatever you owe the aforementioned retailer upfront. Technically, you'll be getting the device unlocked and compatible with all big four US wireless service providers, but switching your operator after making the initial purchase might depend on its own specific terms and conditions.
Obviously, the E6 is nothing to write home about, with a somewhat outdated and, let's be honest, completely unappealing design, as well as a Snapdragon 435 processor, a far from impressive HD+ screen, a single 13MP rear-facing shooter, and a 5MP selfie camera. But due to its overall humble specifications, the phone should be able to deliver pretty stellar battery life. The Moto E6 also has Android 9.0 Pie software and a fingerprint scanner, which ain't half bad for the sub-$100 price bracket.