Best Buy outdoes itself by reducing the Moto Z3 Play to as little as $49.99
1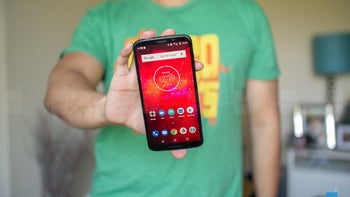 Whether you find the modular system at the core of the Moto Z family convenient or not, there's no denying said family includes a number of attractive and respectably powerful smartphones typically sold at reasonable prices. One of these
recently dropped to as little as $99.99
, which pretty much felt like an unbeatable deal for Verizon customers.
But believe it or not, the
Moto Z3 Play
is already available at an even lower price at Best Buy for those willing to sign up for a new Verizon account or add a new line of service to an existing one with the nation's largest mobile network operator. You're looking at spending a measly $49.99 if you meet that requirement with no other obligations or strings attached.
The handset on sale here will even technically come unlocked, allowing you to switch carriers whenever you want after making the initial purchase. Meanwhile, upgrading Big Red subscribers need to cough up $149.99, and the same goes for new and existing AT&T customers willing to activate the unlocked Z3 Play right off the bat. Last but not least, activating the upper mid-ranger on Sprint will lower the $349.99 list price to a palatable $99.99. Oh, and you can even save a cool 150 bucks by choosing the "activate later" option at Best Buy.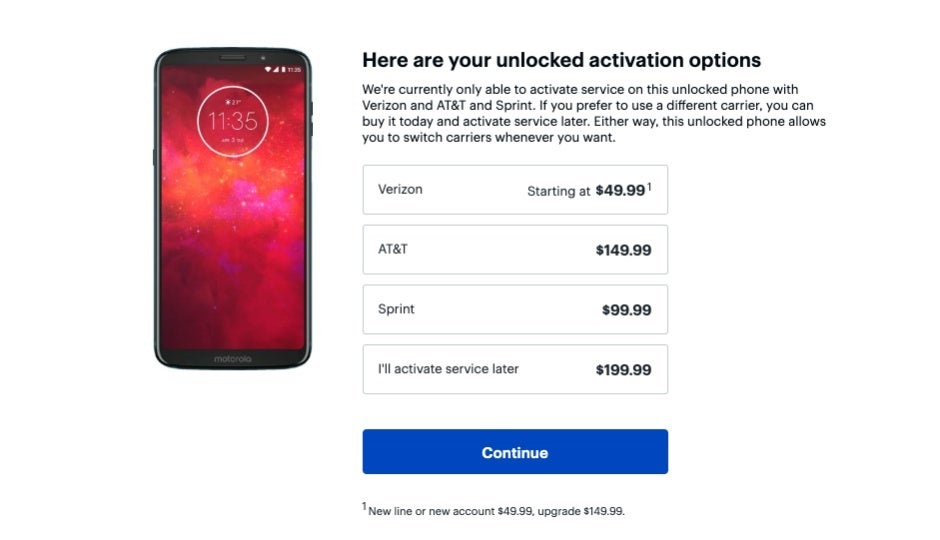 Although we're not sure we'd call this an absolute bargain at $199.99, being able to pay just 50 bucks for a
6-inch phone
with a Super AMOLED display, relatively thin bezels, and a more than decent Snapdragon 636 processor under its hood is almost too good to be true.
But it's absolutely true, and in addition to the aforementioned specs, you also get 32 gigs of internal storage space, 4 gigs of memory, Android 9.0 Pie software, a "Turbo"-charging 3,000mAh battery, a versatile 12 + 5MP dual rear-facing camera system, and a side-mounted fingerprint scanner.