LG V20 receives belated Android Oreo update on Verizon
7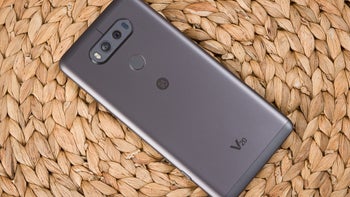 While
iOS 12
has
just begun rolling out
for iPhones as old and modest as the 5s, 6, and SE,
the world's first device to run Android 7.0 Nougat
out the box back in 2016 is now getting its over-the-air Oreo update on America's largest wireless network.
That's not a typo, mind you, as the
LG V20
is barely moving up to Android version 8.0, which Google originally released more than a year ago. Obviously, this horrible delay is largely LG's fault (and partly Verizon's, too), although Google has to take some responsibility for
Oreo's horrendous distribution numbers
as well.
Of course, it's better to receive a massive software goodie pack like this one late than never, with Verizon finally following in
Sprint
and
AT&T's footsteps
today while
LG G5
owners on all four major US carriers continue playing the waiting game.
The LG
V20
is obviously no longer available for purchase from Big Red, which makes us kind of sad. The 2016 powerhouse still looks... pretty special, with a super-high-res main 5.7-inch display and tiny "Second Screen" for important notifications, quick access to contacts, shortcuts, and app switching.

Granted, the handset packs an outdated Snapdragon 820 processor, but don't think for a second that means it'll operate sluggishly, especially after sprinkling some Oreos on top of the smooth user interface.

Verizon customers should know this update is quite large, requiring plenty of free storage space and a steady Wi-Fi connection, as it looks to improve everything from general system speed to multitasking, security, and accessibility. Speaking of security, the 2GB or so software enhancement package also contains Google's essential August patches. Is a celebration in order or is it far too late for any of that?