iOS 12 Review: The revolutionary new chapter
56
Apple announced iOS 12 back in June and subsequently released nearly a dozen of developer and public betas to the impatient users out there, but it's now finally time for that one to roll out to all the regular Joes and Janes out there. iOS 12 is releasing September 17 at 10am PT / 1pm ET, so get ready to experience a whole new iOS chapter.
Of course, we simply couldn't resist loading this one on our resident selection of iPhones and giving it a spin to test out what's new, what's old, what's worse, and what's better.
Putting the "P" in performance
After the trove of visual changes that iOS 11 introduced, iOS 12 is definitely a more laid-back kind of update focusing on performance, stability, and under-the-hood improvements. You know, the types of improvements that rarely make the headlines but are actually the ones that are the most beneficial to users. This can only drive the user experience upwards, and needless to say that's a massive boon for the overall appeal of the ecosystem.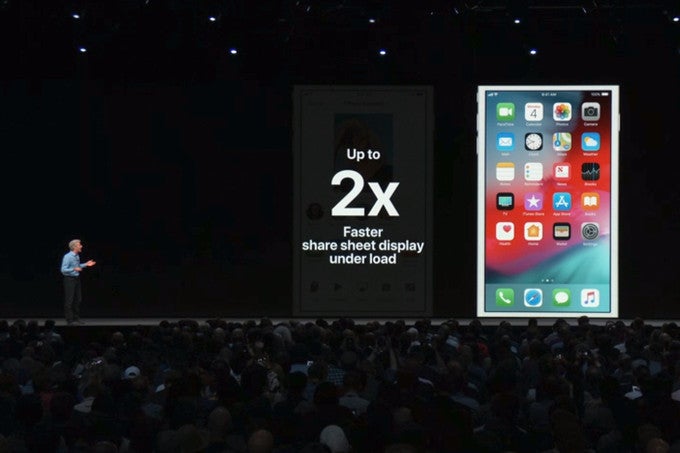 Overall, iOS 12 looks a whole lot like iOS 11 with little to no visual changes in the general appearance, but it feels like it's been on a steroid regime for the past couple of months. Navigating the interface feels buttery smooth and it seems like Apple has finally achieved the coveted constant 60fps fluidity it has been somewhat struggling to nail down with iOS 10 and iOS 11.
iOS 12 feels like a truly reinvigorating experience, especially for users of older iOS devices. In particular, Apple claimed that an iPhone 6 Plus, a device that's soon to be 4 years old, will be 40% faster in launching apps, 70% faster when launching the camera app, and twice as fast in multitasking in comparison with what it was capable of in late 2014. Of course, this improvement can be solely attributed to iOS 12, and is huge news for users of aging devices.
Augment yourself
Augmented reality has been the hot talk of the industry for the past few years and has already become mainstream enough, but iOS 12 really wants to push the envelope even further. Gaming is one of the logical areas where iOS 12 seeks to improve AR with shared experiences. As demonstrated on stage, two or more gamers will be able to simultaneously play in one and the same augmented environment, making up for a neat shared experience. The possibilities are endless, and Apple is set to further expand the scope of AR thanks to a new AR file format, USDZ, which will enable Safari and other native Apple apps to display such augmented content.
Another incremental, but undoubtedly useful new feature that proves AR can be useful in our day-to-day lives is the all-new Measure app, which houses both a digital level and an AR-powered measuring tool that allows you to measure the dimensions of real-life objects with a fairly good accuracy. With a fair level of certainty we can tell that Measure will prove to be quite the useful new little trick in the vast bag of features that iOS carries around, and is the living proof that AR has way more uses than merely gaming and online shopping.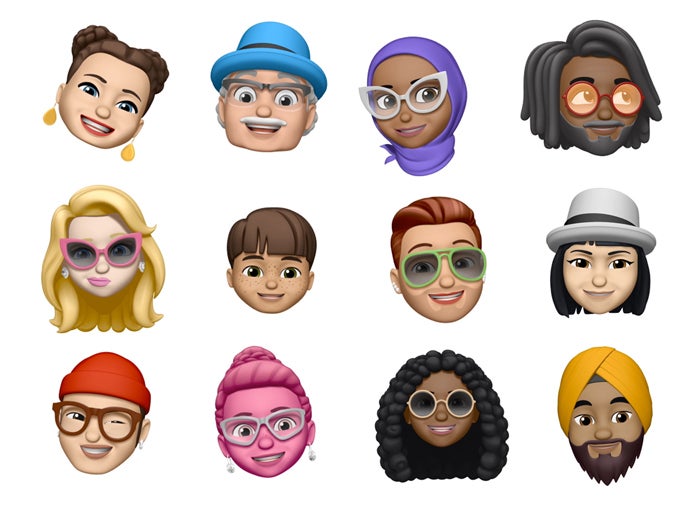 The various faces of Memoji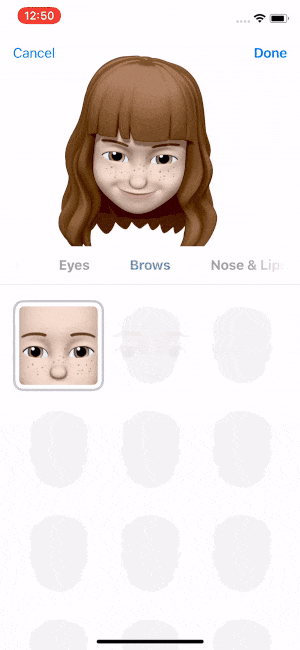 While Animojis are going nowhere, the all-new Memoji truly steal the show.
Apple's answer to Samsung's half-baked AR Emoji holds is much more customizable and way more interactive. It represents the user's facial expressions much better than the jitter mess that
AR Emoji is
.
When it comes to customizability, Memoji allow you to accurately represent yourself and your unique facial features, to a certain extent.
They are cutesy and playful, though one thing we missed was a face scan to act as a starting point for the Memoji creation.
This is something that Samsung does with the selfie camera and then applies onto its own AR Emoji, so Apple could have probably snatched this feature as well.
Memoji is still not a standalone app and will probably never be; similar to iOS 11, it inhabits the software innards of the Messages app. It's joined by four new Animoji.

Probably the biggest improvement here, however, is the longer duration of the clips - Animoji and Memoji recordings can now be up to 30 seconds long, which is more than enough to say your point and then some. You can even use all the Memoji - as well as the existing Animoji - as face overlays while recording videos inside the Messages app. Super cool!

Don't be so quick to dismiss this one as being childish or gimmicky - we know it's not such a major new feature, but it's tons of fun, and all of us at the office had a blast customizing our own Memojis and sending one another short clips.
A fun feature, undoubtedly, and this makes it cool in our book.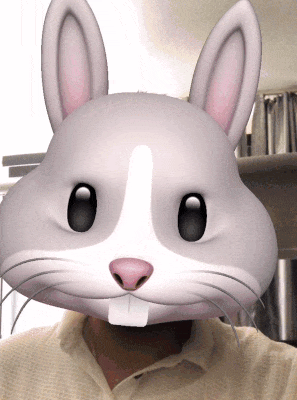 Don't judge, but my fursona is a rabbit
Siri

Seems like Siri wasn't lying when it said it was about to get smarter. Siri will now be much more proactive and will try to learn your routines. After it does that, it will try to suggest shortcuts to apps or actions that would be useful at a certain time. Some actually useful things Siri will be able to do is nudge you to congratulate your grandma for her birthday. Another wildly intriguing new feature is Shortcuts, Apple's way of allowing you to customize voice commands.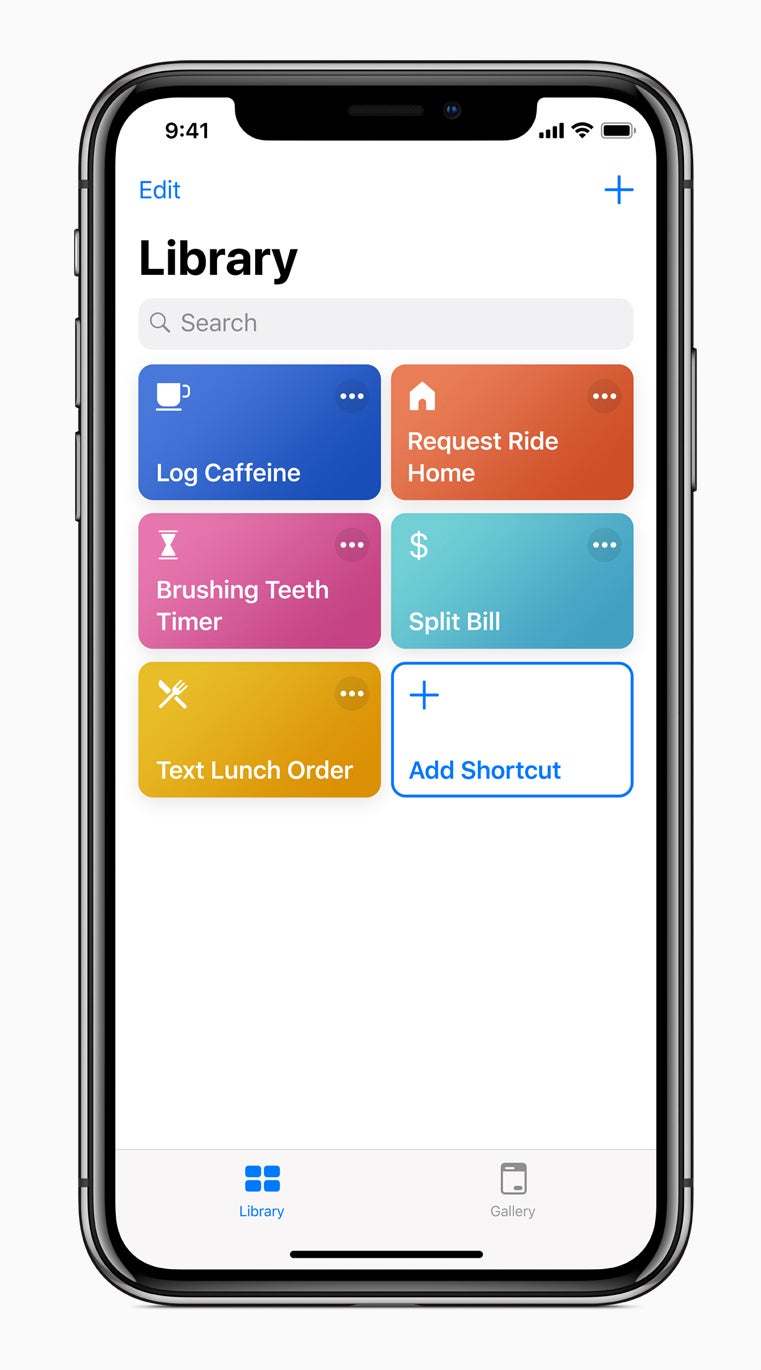 The new Shortcuts app will house them all in one place
With Shortcuts, you will be able to program Siri to execute certain tasks when a predefined voice command is given.
This is similar to what the Google Assistant has in tow and is super-useful in our own humble opinion. For example, you can have Siri show you the weather in your immediate vicinity by saying "Brief me up, Jarvis", or whatever you feel like. Thanks to the new Shortcuts API, developers can allow Siri to tap into frequently accessed and popular actions for their apps, making automation one even easier.
But that's not everything that Siri is about to score.
Translations from over 40 languages, nutritional facts, and password search are all coming to the Assistant, and while all of these are a joy to have, we have the subtle but prominent feeling that this simply isn't enough to bring it up on pair with Amazon's Alexa or the Google Assistant.
We'd have loved to see some improvements to the language recognition and speech output which still leave lots to be desired.
Maybe next year, eh, Apple?
Grouped Notifications

Alongside dark mode, grouped notifications have been one of the most requested features for iOS, and Apple finally caved in. Say goodbye to the endless lists of similar notifications from one and the same app which are more than enough to make you lose your sanity; grouped notifications will arrive to alleviate the pain by bundling them all together in a neatly-packed bunch of notifications that can be expanded and minimized to the user's heartfelt content.




The same applies to any individual notification, which can be freely managed, too. Although we are talking about betas here, the current implementation is good enough and appeals to our palates. It wouldn't be an overstatement to say that grouped notifications will probably end up being one of the most useful features introduced alongside with iOS 12.



Screen Time, Do Not Disturb 2.0, and you
Oops, someone's about to get grounded for playing too much Minecraft
Similar to Android's Dashboard, which aims to reduce the time you spend/waste time on your phone, Apple introduces Screen Time, a Do Not Disturb-like mode which allows you to limit your smartphone usage. You can set various limits daily, for example allow yourself only half an hour of social media or an hour of gaming. After said time has passed, your phone will try its best to restrict you from continuing your shenanigans, but you're the boss of it and can choose to ignore the warning.
ScreenTime even allows you to manage other devices set up with Family Sharing, this limiting your offspring from wasting too much time on that one blocky buidler game called Minecraft or your teenager from Snapchatting until the wee hours.
Another great new feature about Do Not Disturb allows you to mute notifications for a predefined amount of time, as long as it's for one hour, until the evening/morning, or until the user leaves the current location. Of course, the good ol' schedule is still alive and kicking.
That's pretty great since DND is as forgettable as it's useful - once you enable it during the day, you can easily forget it turned on and receive no alerts, which could lead to a bad experience for many. The novel functionalities are just the subtle polishments that Apple tends to treat its vast userbase to, and are a great incremental addition to iOS.
Conclusion
Overall, iOS 12 feels like the logical polishing follow-up update that iOS 11 deserved.
Many of the new features are superb and answer the years of pleas and requests from the majority of the iOS userbase: grouped notifications are the new Holy Grail of Apple's mobile OS, group FaceTime video calls, the augmented reality improvements, and most importantly, the performance enhancements all make iOS 12 a solid and quite important update for iOS devices. The fact that it will grace all phones that were compatible with iOS 11 is another feature that can be hardly matched by any other phone manufacturer - even the 2012 iPhone 5s is getting the new update, how cool is that?
Yet, a couple of novelties feel a bit meh. For example, while Siri scored a trove of improvements, most of them don't feel like the major enhancements the assistant needs to score in order to step up its game and adequately answer the challenge issued by Amazon's Alexa and, most importantly, the Google Assistant. Additionally, while the four new Animoji and Memoji are great fun, but probably will be quickly forgotten after the novelty factor slowly wanes off.
Overall, we're giving iOS 12 the seal of approval - it introduces timely improvements that have been long overdue and are certainly going to make the overall iOS experience even more polished than before, even moreso for users of older iPhones.