CVS starts accepting Apple Pay, Google Pay, and Samsung Pay in nationwide pharmacies
19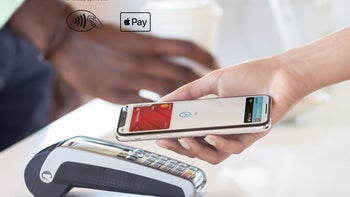 The world's most popular digital wallet solution
appears to have slowed its
global expansion
pace lately, focusing instead on improving an already impressive US footprint.
Perhaps feeling the heat from arch-rival
Walgreens
, the largest pharmacy store chain in the United States is not looking to play favorites in the battle for digital wallet supremacy, simultaneously embracing Apple Pay, Google Pay, and Samsung Pay.

It's all for the benefit of the customer, be it a Galaxy fan, iOS devotee or an Android user owning an NFC-capable phone from a different manufacturer.

It's worth remembering that CVS Pharmacy actually disabled the NFC chips of its early payment terminals to resist the rise of Apple Pay and try to get CVS Pay off the ground, using a now-defunct platform called CurrentC. That wasn't such a great idea, now, was it?
Recommended Stories