Android Pay now compatible with Walgreens Balance Rewards
1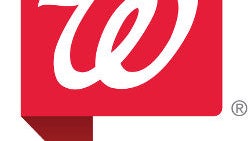 Android Pay has been around for nearly a year, and Google's mobile payment platform has seen greater adoption and success than the former Google Wallet ever had. Thanks to the similar rise of Apple and Samsung Pay, the act of using your phone to pay for goods at physical stores is becoming increasingly more common as more and more outlets take advantage of these services.
On top of being able to use your debit and credit cards with Android Pay, being able to add loyalty cards to various stores only adds to the overall convenience of the service. Google has done an admirable job at adding these loyalty programs throughout this past year, but one of the most notable exclusions has been Walgreens. Walgreens Balance Rewards is the company's own loyalty program, and it allows shoppers to earn points and redeem coupons just by shopping as they normally would.
Walgreens has announced that, starting today, Android Pay users will be able to add their Balance Rewards account to the Android Pay app. So, instead of having to scan your Balance Rewards card
and
tap your smartphone to the terminal to pay, you'll be able to get your points each time you visit with just one, smooth transaction.
Users of Apple Pay have been able to add their Balance Rewards account for some time now, so it's great to see that Walgreens is letting Android Pay users get in on the action. If you're a member of Balance Rewards, you can add your card to Android Pay right now. Simply go to the Android Pay app, select the option to add a loyalty program, search for Walgreens Balance Rewards, scan your card, and you're ready to go!
Recommended Stories