Apple Pay support arrives for 19 more banks in the United States
1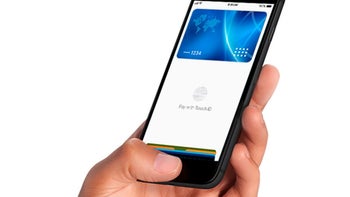 Apple is not joking when it comes to expanding the availability of its mobile payment service in the United States. It's true that
Apple Pay
is far from being widely available outside the US, but there's a reason for that as the service must comply with each country's financial laws and regulations.
In any case, Apple kicks off the month of September with a new wave of banks and financial institutions that are getting support for its mobile payment service. You can find below all the 19 new names added to the list of banks that are now supporting
Apple Pay
:
Androscoggin Savings Bank, Baker Boyer National Bank, BlueOX Credit Union, Desert Rivers Credit Union, Fidelity Bank of Florida, First Source Federal Credit Union, Firstier Bank, GHS Federal Credit Union, Guaranty Bank and Trust Company (MS & LA now), Investors Bank, Miami Firefighters Federal Credit Union, North Shore Trust and Savings, Orion Federal Credit Union, QNB Bank Reliance State Bank, Security State Bank (NE), Town of Cheektowaga Federal Credit Union, Twin River Bank, and Valley Bank of Nevada.
Since Apple Pay is being expanded to more financial institutions almost on a monthly basis, you can be sure that your bank will eventually get it at some point if it didn't already. And if you live outside the US, you can only hope that
Apple Pay support
will be added to some of the banks in your country.