Apple Pay expands to more banks in the U.S. and two European countries
20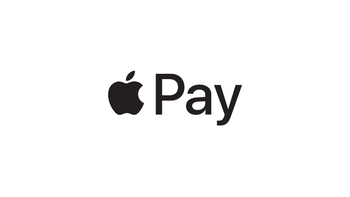 Apple Pay continues its forced march
in the United States where its market share is growing considerably each time new banks adopt the mobile payment service. In between waves of U.S. banks that get support for Apple Pay, the Cupertino-based company slowly but surely expands in other countries.
There's a long list of U.S. banks that recently received Apple Pay support and only a handful of banks in two European countries that got the same treatment. But first, you can find below the full list of U.S. banks that support
Apple Pay
:
Ameristate Bank, Aurora Federal Credit Union, Badlands Federal Credit Union, Brentwood Bank, Celtic Bank, Clear Lake Bank & Trust, Community Credit Union of Lynn, Community First Credit Union (OH), Dannemora Federal Credit Union, First Bank, First Bank (NC), First Bank of Baldwin, First Citizens National Bank, First State Bank Anadarko, Grand Bank, Gulf Coast Bank, Gulf Coast Bank and Trust, Health Care Professionals Federal Credit Union, Home State Bank, Hudson River Financial Federal Credit Union, Magnify Credit Union, Nassau Financial Federal Credit Union, North Coast Credit Union, Old Second Bank, Peoples Bank (IA), Presidio Bank, Riverview Community Bank, Rock Valley Credit Union, South Ottumwa Savings Bank, Texas National Bank, The First National Bank of Allendale, The Geo. D. Warthen Bank, The Peoples Bank, and West Gate Bank.
Furthermore, if you live in Poland or Norway, you'll be pleased to know that Apple Pay is now compatible with certain banks in these countries. In Poland,
Apple Pay support
has been recently added to the following banks: Alior, BGŻ BNP Paribas, BZ WBK, Getin Bank, mBank, Nest Bank, Pekao SA, and Raiffeisen Polbank.
Finally, Apple's payment service will be available in Norway for consumers with Visa cards from Nordea Bank, Santander Bank, and Sbanken. In addition, Apple Pay will be available to Nordea consumers with MasterCards.
Recommended Stories