Best no-notch high-end smartphones available in the US today
27
This article may contain personal views and opinion from the author.
We may earn a commission if you make a purchase from the links on this page.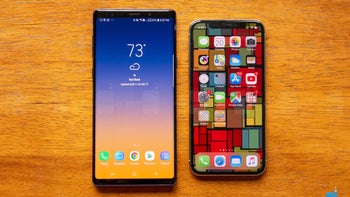 I remember like it was yesterday. Apple unveiled the super-advanced but arguably unattractive
iPhone X
on September 12, 2017, needing almost two more months to actually release the company's first "all-screen" OLED handset.
The method used by the Cupertino-based tech giant to reduce the bezels that were universally regarded as unnecessarily thick
was hardly innovative
, taking cues from both Sharp and Essential, but as so often happens, Apple made the notch mainstream.

Over the years, Android smartphone manufacturers frequently found inspiration in features and designs made popular by Apple, but this was hardly the case here. The iPhone X notch was mocked, insulted, abused, and ultimately reluctantly embraced by those that understood the benefits of an OLED panel and Face ID technology far outweighed the cosmetic downside.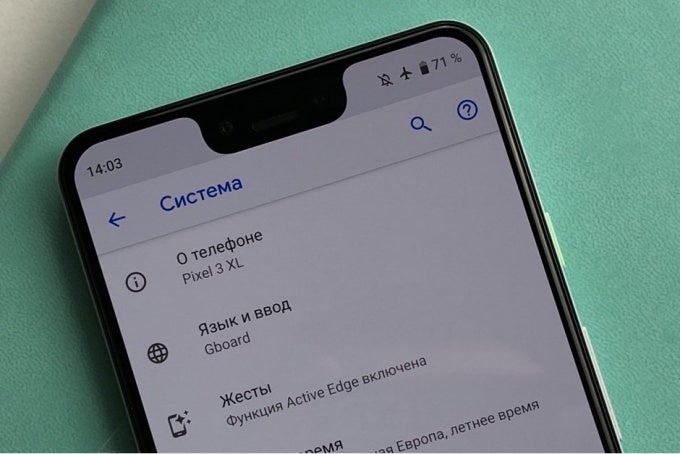 Inexplicably, Apple rivals still adopted the iPhone X look, even though very few of them were also able to replicate the 3D facial recognition magic. One by one,
Asus
,
Huawei
,
LG
,
Xiaomi
,
OnePlus
,
Nokia
, and
Motorola jumped on the bandwagon
. Google is
most definitely next in line
, making it seem like you pretty much don't have a choice nowadays. In the hasty words of OnePlus co-founder Carl Pei, you'll just have to "learn to love the notch."
In no particular order, here are the best no-notch high-end smartphones officially available in the US right now:
Samsung Galaxy Note 9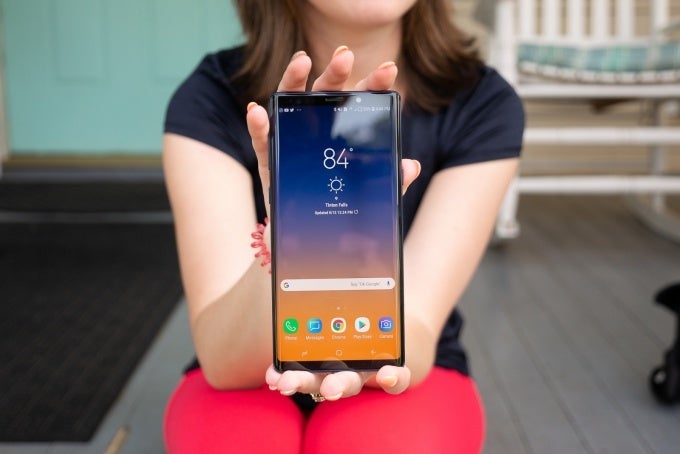 Its design in particular is nothing short of an engineering marvel, despite obvious similarities with the
Note 8
and, gasp, the presence of both top and bottom bezels. The "forehead" is slightly thicker than the "chin", but both are incredibly small, never really hindering the "Infinity Display" media consumption experience.
Of course, that price tag remains awfully hard to swallow, but fortunately, there are plenty of ways for you to save a quick buck or at least get extra value for your money. We're talking
substantial eBay discounts
, even
deeper Best Buy price cuts
with carrier activation,
BOGO combinations
, and even
a free Gear S3 smartwatch
offered alongside the 512GB variant.
LG V35 ThinQ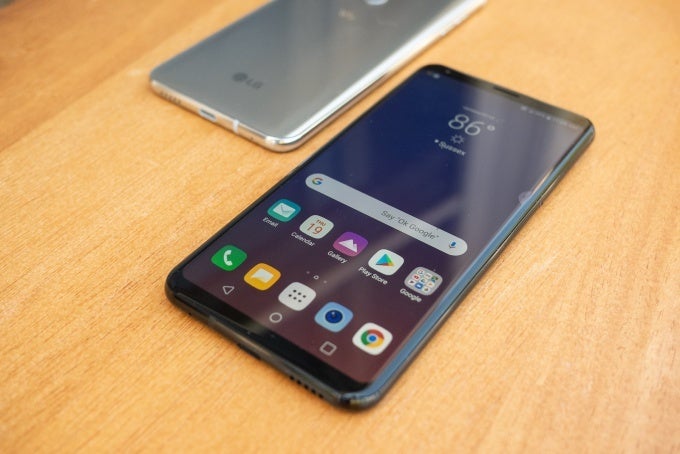 I still have no idea
what LG is thinking
releasing so many similar phones in such a small window of time, and why the
V40 ThinQ
needs a screen cutout. You can barely notice the bezels on the near-flawless V35 ThinQ, which impressively manages to be both shorter and thinner overall than the
G7 ThinQ
.
The LG V35 ThinQ is also no longer overpriced, shipping from B&H with a Google Daydream View VR headset at no extra charge. Be sure to verify
what Google has to offer
if you activate the phone on Project Fi before pulling the trigger, and if you're a Prime member, Amazon is also willing to reduce the $900 list price to
a significantly more palatable $700
.
Huawei Mate 10 Pro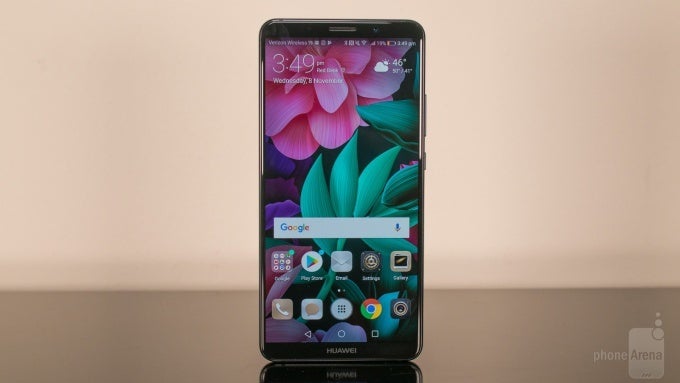 Yes, the bottom bezel on the
Mate 10 Pro
is large enough to accommodate a Huawei logo. But we're merely talking a 3 mm difference in overall height between this and the stunning LG V35 ThinQ. Both are large yet relatively compact 6-inchers, but the Huawei Mate 10 Pro also manages to strike a great balance between battery life and a premium, decently maneuverable body.
This big guy expertly blends glass and metal, squeezing a hefty 4,000 mAh battery into a 178-gram chassis measuring 7.9 mm thin, not to mention it doesn't really cost an arm and a leg anymore. Just keep in mind a triple-camera
Mate 20 Pro
is coming, which could mark the untimely death of the Mate 10 Pro.
Sony Xperia XZ3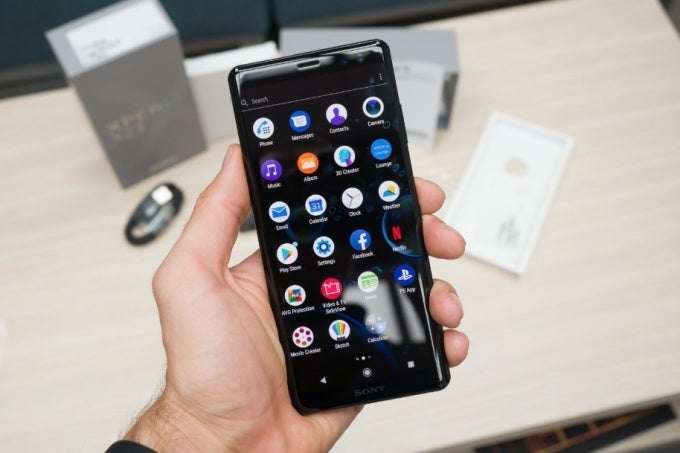 It's obviously a little harder to assess the strengths and weaknesses of a phone we haven't been able to properly review yet. But the
battery life test results
are in, and they don't look so hot. That price point is also pretty outrageous for a redesigned Sony flagship that still feels one step behind the times.
The
Xperia XZ3
fits a larger 6-inch OLED screen into a smaller, thinner, and considerably lighter body than the 5.8-inch LCD
XZ2 Premium
, which is certainly nice, but compared to the above contenders for the heavyweight no-notch title, this is still unnecessarily tall and chunky.
iPhone 8 Plus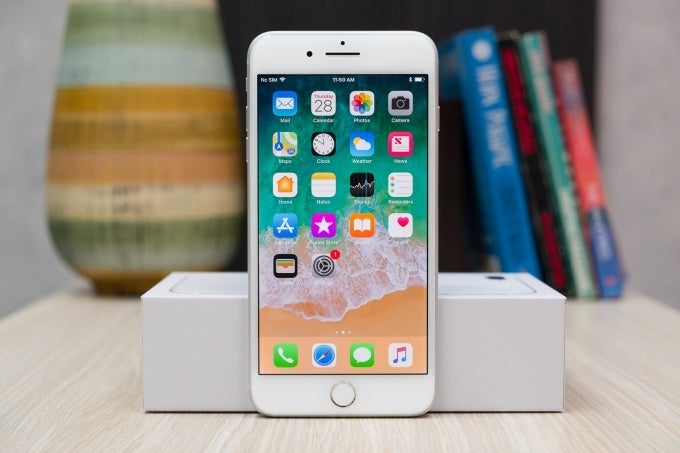 Affordable by Apple's standards, the
iPhone 8 Plus
is... fugly. Let's not mince words here, those bezels are awful and the footprint of the 5.5-incher is outright embarrassing. For crying out loud, this is essentially as tall as the Xperia XZ3.

But do we really need to point out the strengths of even a largely iterative iPhone release like this one? You've got your software stability and guaranteed long-term support, your stellar battery life, solid photography performance, and a Touch ID fingerprint sensor more and more people are starting to regret.
Of course, it might be a good idea to look around for a better deal. Maybe even wait until Apple adds the iPhone 8 and 8 Plus to the company's official refurbished lineup.
Moto Z3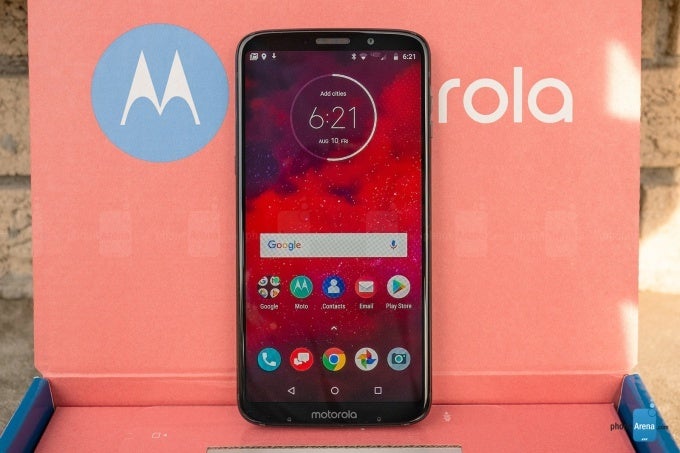 This may have been the most overlooked high-end release from a major brand this year. That's largely Motorola's fault, but not because the Z3 is cosmetically similar to its predecessors. Support for existing Moto Mods made a radical redesign impossible, and besides, that side-mounted fingerprint scanner is a nice touch.
We obviously can't say the same about the phone's Verizon exclusivity, while using last year's Snapdragon 835 processor practically sealed the fate of the Moto Z3. This is not a high-end device to take very seriously, but it's reasonably priced and could be one of the world's first to access next-gen 5G cellular connectivity... with a separate Mod.
Google Pixel 2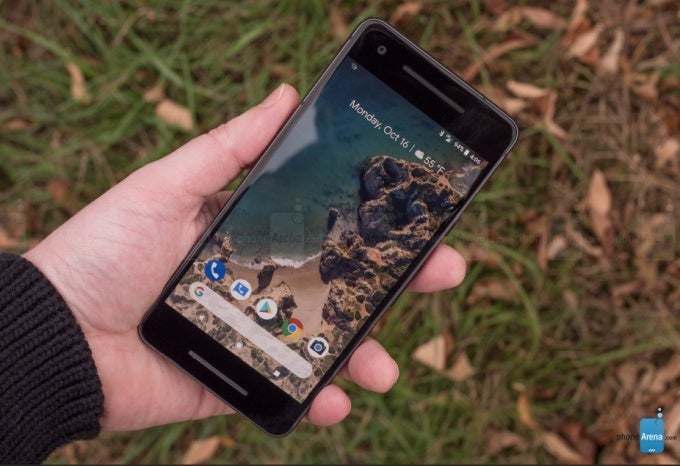 Ugly? Sure. Outdated? Definitely. Expensive? Just a tad. Buggy? Not so much anymore, and certainly
not as much as its bigger brother
. "Pure" Android is clearly the number one reason to purchase this today, although if you wait just a little bit longer, the
Pixel 3
will see the light of day with no notch, a newer SoC, and two front-facing cameras.

But if you prefer a smaller screen, the Pixel 2 is the way to go. Its single rear-facing shooter has been known to beat many dual cam setups, and those colors are still fun.

Samsung Galaxy S9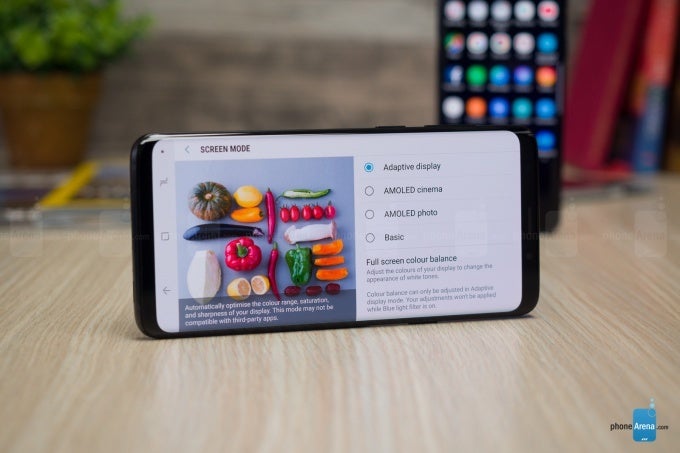 Yes, the
Galaxy S9+
is better... for most people. But it's also a dead ringer for the Galaxy Note 9, so if you want something different, smaller and considerably cheaper, the regular Galaxy S9 hasn't aged too badly either.
Basically, if you don't need a telephoto lens for Live Focus portraits and reckon 4GB RAM is enough for your multitasking needs, the S9 can be a very smart purchase. Yes, it has variable aperture.
LG V30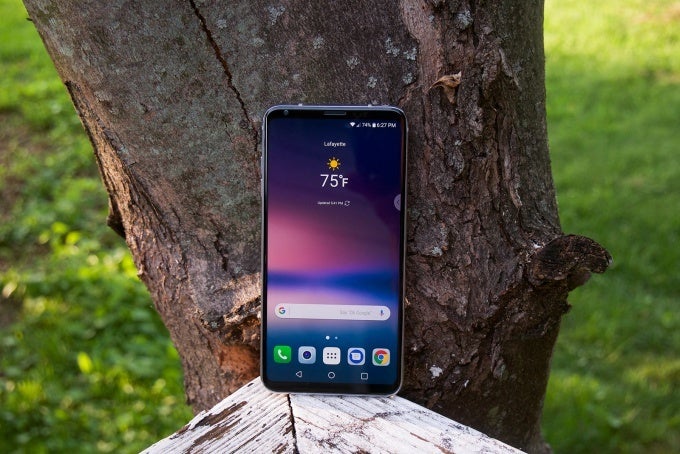 It's weird, but as LG released confusing new flagship after flagship this year, we began to appreciate 2017's V30 more and more. Granted, it's hard to recommend a high-end device that was barely
updated to Android Oreo
a few months back, but hey, better late than... early and glitchy.
Something tells us this might be discontinued on the heels of the
V40 ThinQ announcement next week
, so if you don't have a problem with the Snapdragon 835 SoC, you'll want to hurry and pull the trigger ASAP.