Best Buy has a bunch of unlocked Motorola phones on sale, Moto G6 and Z3 Play included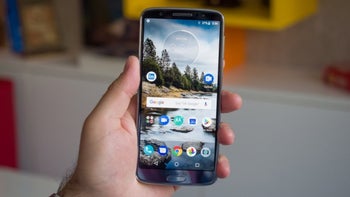 Pretty much every single Moto smartphone under the sun is on special offer over at Best Buy as part of the retailer's
latest "2 Day Sale"
ending Saturday at 11:59 p.m. CT. Now, the discounts are not exactly earth-shattering, but combined with up to a $50 gift card, they make for some pretty decent bargains.
The
Moto G6
is probably the most popular Motorola handset around, typically selling for $250 and up unlocked. Today and tomorrow, you can get the mid-range 5.7-incher both on and offline at $229.99, with a $25 Best Buy gift card also included at no extra charge.
Moving up the food chain a little, we find the unlocked
Moto X4
fetching $288 in a 32GB configuration and $360 with 64GB internal storage space at Best Buy. Both prices include complimentary $50 coupons, and the same goes for a
Moto Z3 Play
marked down from $500 to $450.
Meanwhile, you can pay as little as $180 for an unlocked 32GB
Moto G5S Plus
bundled with a $25 Best Buy gift card, but only if you agree to activate the phone right away with a new Verizon account or a new line of service. Upgrading customers, as well as buyers looking to activate the device "later" on their network of choice, need to cough up $230.
Similarly, the 64 gig variant of the G5S Plus is available at $225 or $275, although the value of the gift card is bumped up to $50. A "standard"
Moto G5 Plus
costs $175 and up during this promotional period, and finally, a
Moto E4 Plus
can be had as cheap as $89. The G5 Plus comes with a $25 gift card, while the E4 Plus only includes a $10 voucher for future Best Buy shopping.