Moto G5S Plus Review
8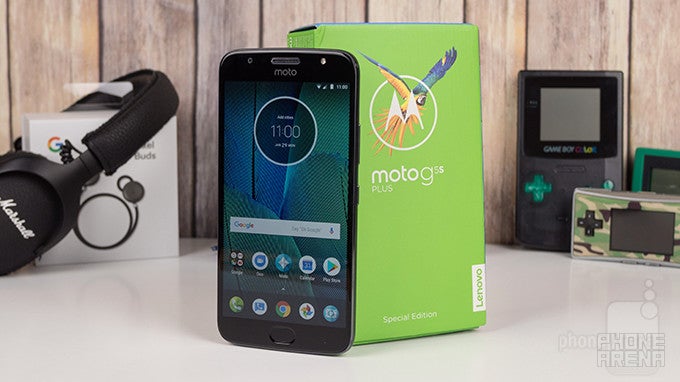 Update

: You can read our Moto G6, Moto G6 Plus, and Moto G6 Play review!

Not everyone wants, needs, or can afford a flagship-class smartphone, so we're grateful to have a market with no shortage of mid-range phone options. But while those budget-priced offerings from some manufacturers feel like afterthoughts, other phone-makers have earned well-deserved reputations for putting our real quality low-priced handsets that have us coming back for more, year after year.
That's very much the case with Motorola, and while the brand experiments with modular hardware for its flagships, the affordable Moto G line has represented a more accessible alternative since its first iteration debuted back in 2013.
Today we're checking out one of the latest entries to this well-respected series, the
Moto G5S Plus
. With dual cameras and a metal body, does this phone manage to still feel pretty premium despite a wallet-friendly price tag? Let's take a look.
In the box:
Moto G5S Plus
USB standard-A to micro-USB cable
Wall charger
SIM tool
Read-me booklet
Safety guide
Design
A high-quality metal build elevates the Moto G5S Plus out of budget-phone territory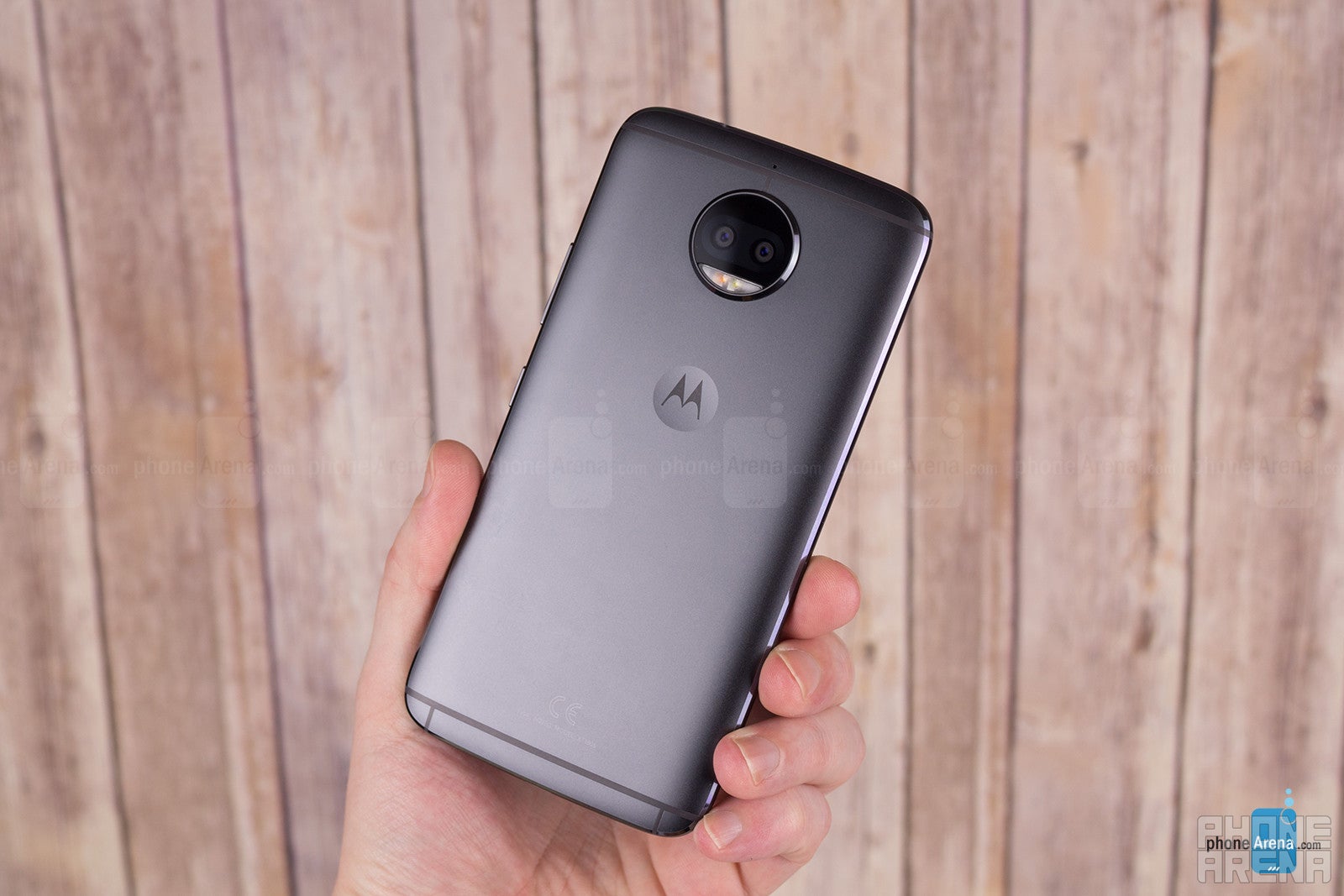 There are few smartphone brands nailing consistent design language like Motorola, and with that big camera circle around the back, perched atop the company's iconic "batwing" logo, it's easy to recognize a Moto phone at just a glance.
The Moto G5S Plus fits right into this aesthetic. The handset has a metal construction, with its back and sides showing off some of that handsome aluminum, interrupted by a few antenna lines top and bottom. The back is dominated by that prominent camera circle housing the phone's dual 13MP sensors.
On the right side we find the volume rocker and textured power button, while the only feature on the left edge is the combination SIM/microSD slot. Up top, an analog headphone jack works to make the case for its continued existence, while down below we've got the speaker grille, a mic hole, and the phone's USB port. Somewhat inconveniently, that's a micro-USB connection, and while we have a bad feeling such ports will continue to live on in the low- and mid-range space for a generation or two to come, the spread of USB Type-C can't happen soon enough.
The face of the Moto G5S Plus is largely taken up by its 5.5-inch screen, which we'll look further into in just a moment, flanked by the phone's fingerprint scanner below and earpiece and front-facing camera hardware up top – which includes the welcome rarity of a front-facing LED flash.
Display
Exceptional brightness helps this screen stand out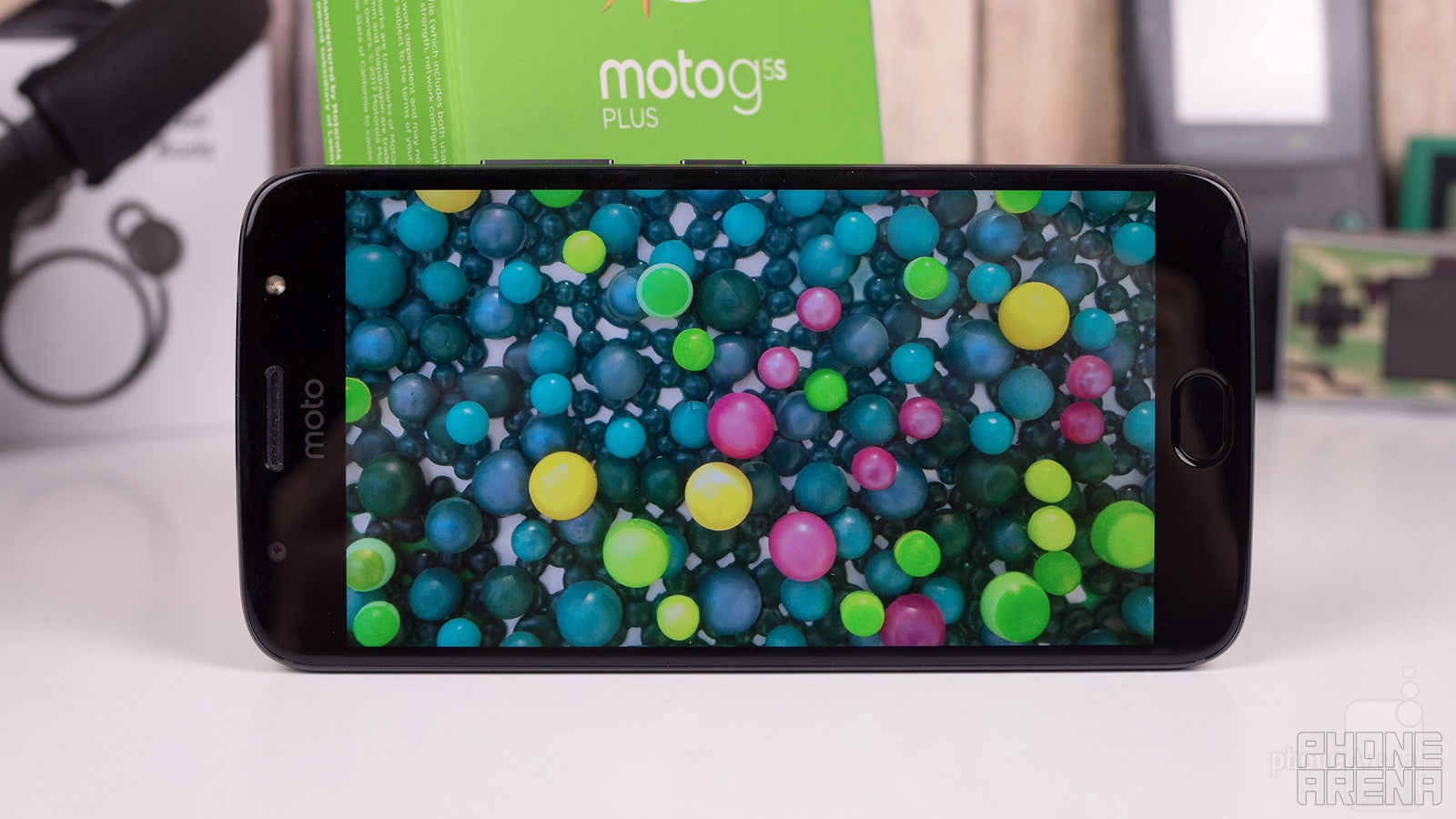 The screen on the Moto G5S Plus is pretty typical: nothing fancy here like curved edges or an extra-tall aspect ratio. Instead, we get a perfectly ordinary 5.5-inch LCD with a 1080 x 1920 resolution. While that's the biggest display on any of the Moto G5-series handsets, they all share the same 1080p resolution, making this also the least pixel-dense in the process. Thankfully, at this size we're still compact enough that it never becomes a problem, and the panel here looks nice and sharp.
Brightness isn't bad at all, and while the limit is a little conservative when you're manually adjusting screen output, in auto-brightness mode the phone's right up there with the higher-performing phones we've recently analyzed, including the iPhone X. That can make the G5S Plus a smart choice for users who will be spending a lot of time outdoors.
Interface and Functionality
Moto software continues to impress with quality gesture controls
Lenovo ships the Moto G5S Plus with Android 7.1 Nougat, augmented with the familiar Moto Android flair that sticks pretty close to stock while also adding in some fun and useful new interactions. Like plenty of other Moto phones we've checked out, the G5S Plus enjoys a nice variety of powerful gesture controls, including possibly our favorite on any device: double-chop for flashlight.
We also get to tap into the flexibility of the phone's fingerprint scanner for an optional one-button nav mode, treating a tap on the scanner as "home," and swiping left or right across as "back" and "multitask." Once you get around the brief learning curve, it's a speedy way to navigate apps without cluttering up the screen with here-and-gone-again virtual buttons.
In addition to the gestures, we also get control over the Moto Display for screen-off notifications. The only slight hiccup for all of this is the somewhat unintuitive way the settings for these options are hidden in the Moto app, rather than living in system settings with all the other controls.
Processor and Memory
Smart performance balancing keeps costs down and promotes long battery life
Mid-range phones have come a long way, and for the past few years especially, they've been powered by some really decent silicon – and while far removed from the number-crunching abilities of a flagship device, mid-rangers these days are absolutely not hurting for the performance needed to get the vast, vast majority of smartphone users through their days without issue.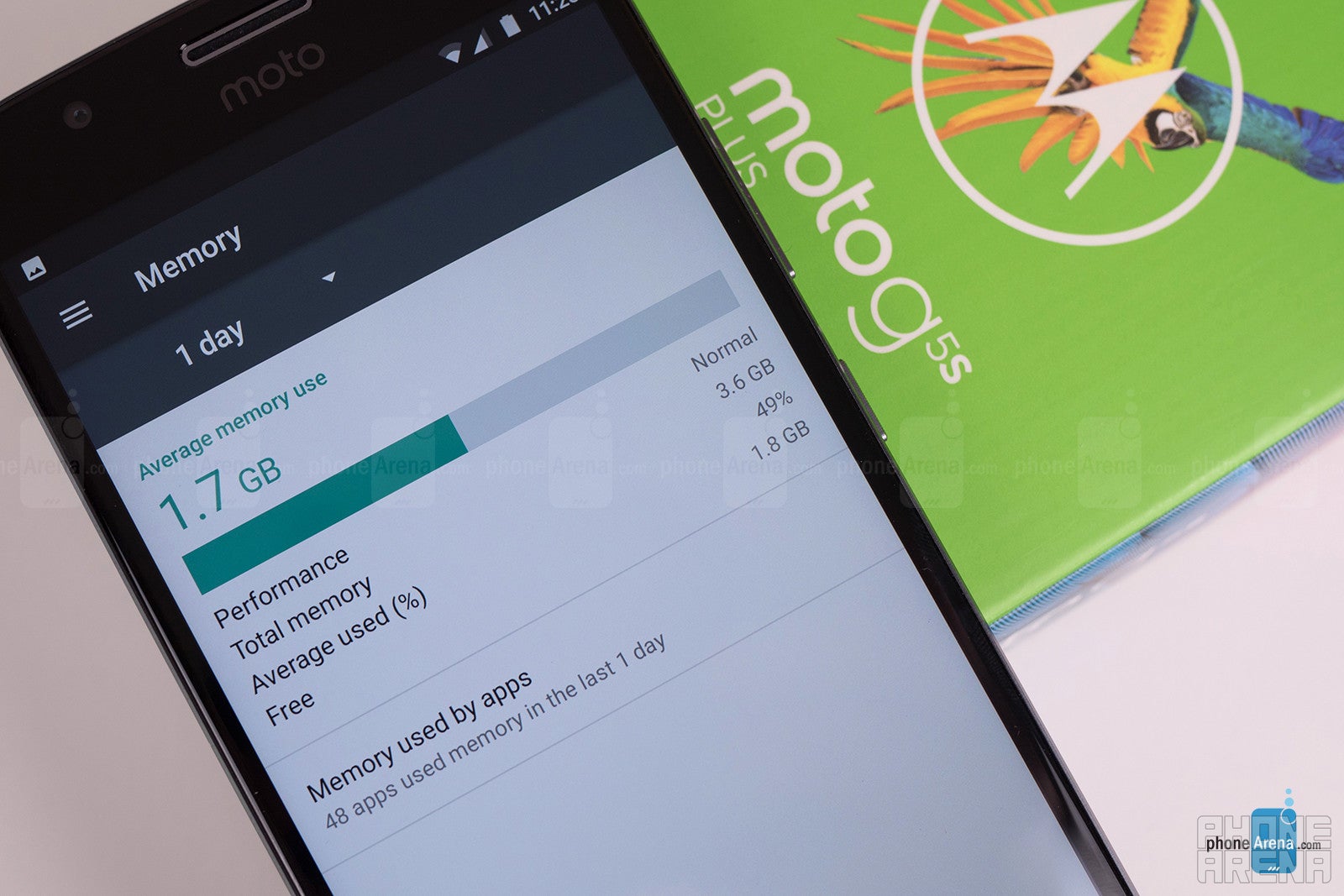 Here, the Moto G5S Plus runs the stalwart Snapdragon 625 chip, balancing solid performance with some of the lowest power requirements around. For our tests, we're looking at the phone in its 64GB storage / 4GB RAM configuration. There's also a 32GB/3GB option, but considering how there's only $50 separating these two, it can make a lot of sense to go for the better-equipped hardware.
Performance is right in line with other phones using this kind of hardware makeup – devices like the BlackBerry KEYone. And while that doesn't add up to silky-smooth frame rates for hardware-intensive games, it will give you all the web browsing, social-media posting, and video consumption you want without breaking a sweat.
Connectivity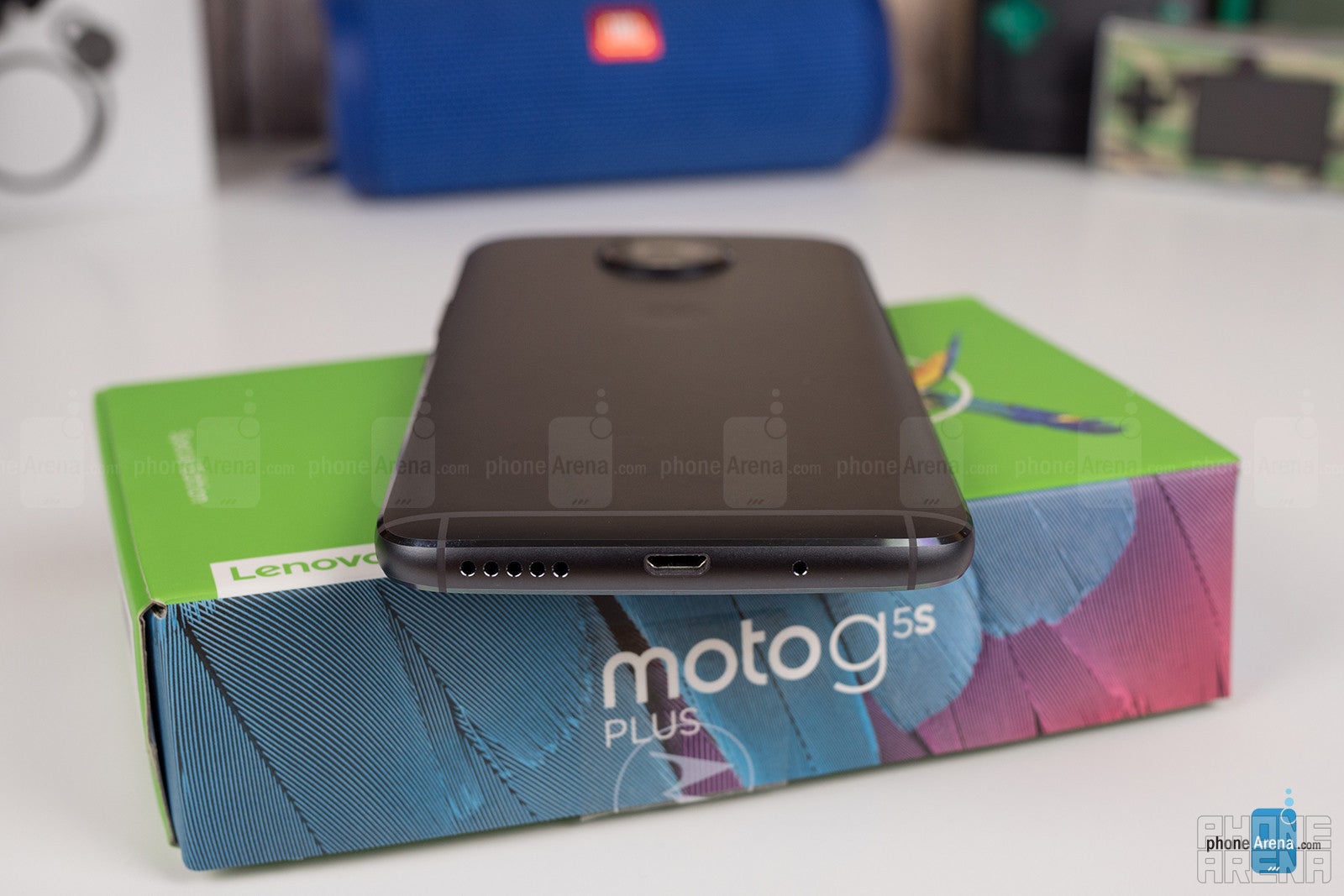 The micro USB port on the bottom
There's only something to talk about regarding connectivity when a phone is either trying new and cutting edge tech, or if it radically messes something up that we otherwise take for granted. Here, the Moto G5S Plus keeps its trajectory nice and centered, avoiding either of those extremes. Our only real complaints are the throwback inclusion of micro USB, as we already mentioned, and the lack of NFC.
Wirelessly, the phone supports pretty much ever major carrier in the States, with the exception of US Cellular.
Camera
We'd easily trade these dual cameras for a better-performing single camera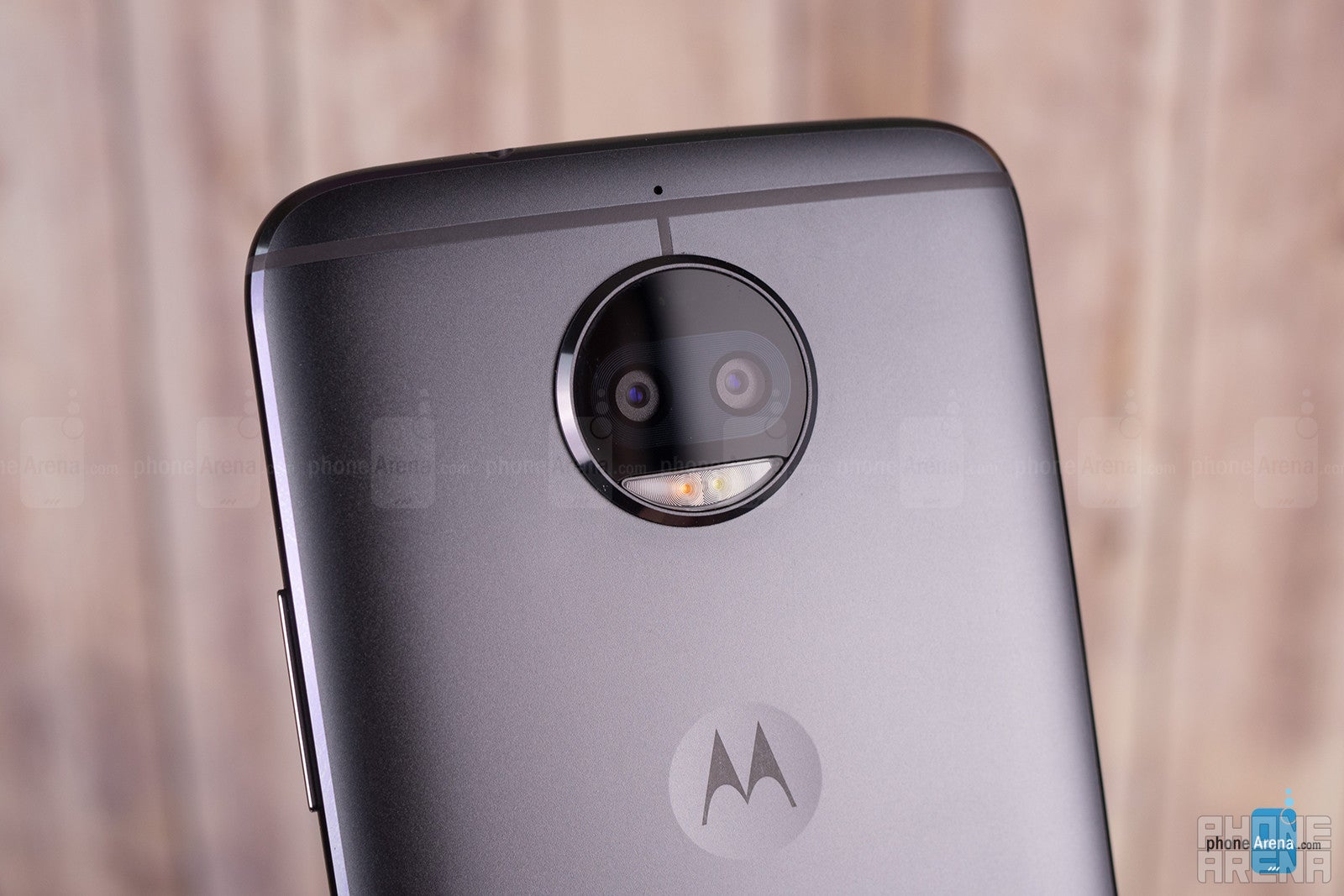 Dual rear cameras on smartphones are an odd thing. While usually destined to be more versatile than a single camera, just how much mileage you can look forward to getting out of any such system varies wildly from phone to phone, based on the manufacturer's particular implementation. How do the Moto G5S Plus's dual 13MP cameras hold up? Let's take a look.
Image quality
Truth be told, the presence of dual 13MP cameras doesn't give the G5S Plus a ton of extra functionality. There's no zoom option or native B&W mode, and all you really get is a depth effect, letting you easily blur the background of images. But even then, the software has trouble cleanly isolating the edges of your subject, and we sometimes found a jagged border around our depth-enhanced pics.
In full-auto mode, image quality ranges from decent to underwhelming, with some of the biggest faults appearing in the form of blown-out highlights. Using HDR helps, but the auto-HDR mode is a bit too restrained, and we'd love to see the camera take advantage of it more than it does.
Low-light photography is another weak spot, and between heavy noise and issues with focusing, it can be a struggle to get satisfying shots at night.
The 8MP front-facer is a solid effort, and while it's not going to outperform the main cameras, we ask a lot less from it. In particular, the presence of the front flash helps stretch that hardware as far as it can go.
Video recording
The Moto G5S Plus supports filming up to 4K at 30 frames per second, and the quality there is actually quite good, as opposed to the muddier-looking 1080p video. Electronic stabilization is available and works well, but is incompatible with 4K and 60fps filming. Audio quality while recording is acceptable, but we did find the mic struggling with wind noise.
Multimedia
Strong volume levels help compensate for less-than-ideal speaker placement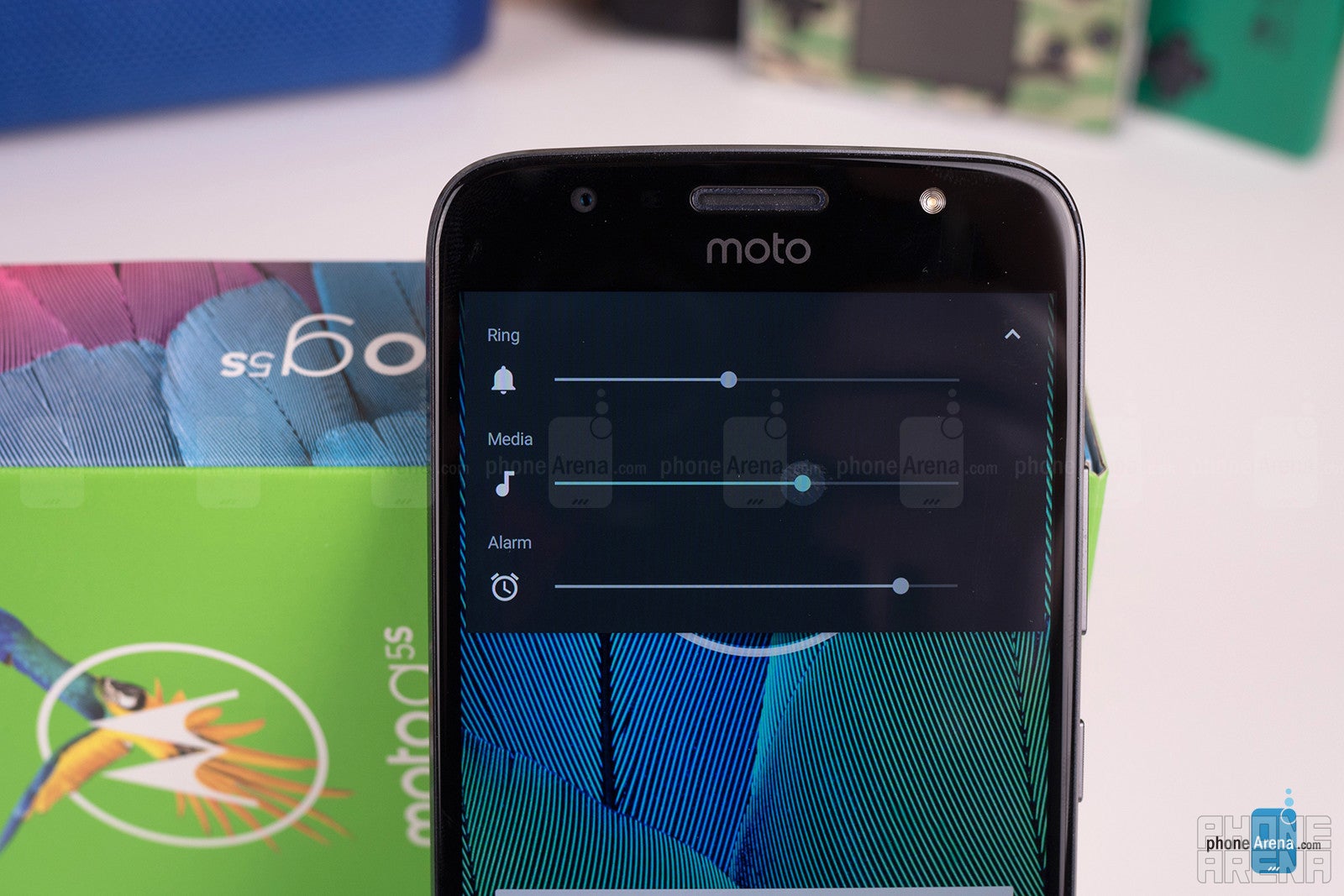 While the bottom-edge speaker placement isn't ideal, sound output is decently satisfying. There's some predictably weak bass performance, but audio is otherwise well balanced. The phone's also capable of some louder-than-average volume levels, and while the handset is hardly a multimedia powerhouse, we have to admit that it does seem adequately equipped for what the average user will demand.
Call Quality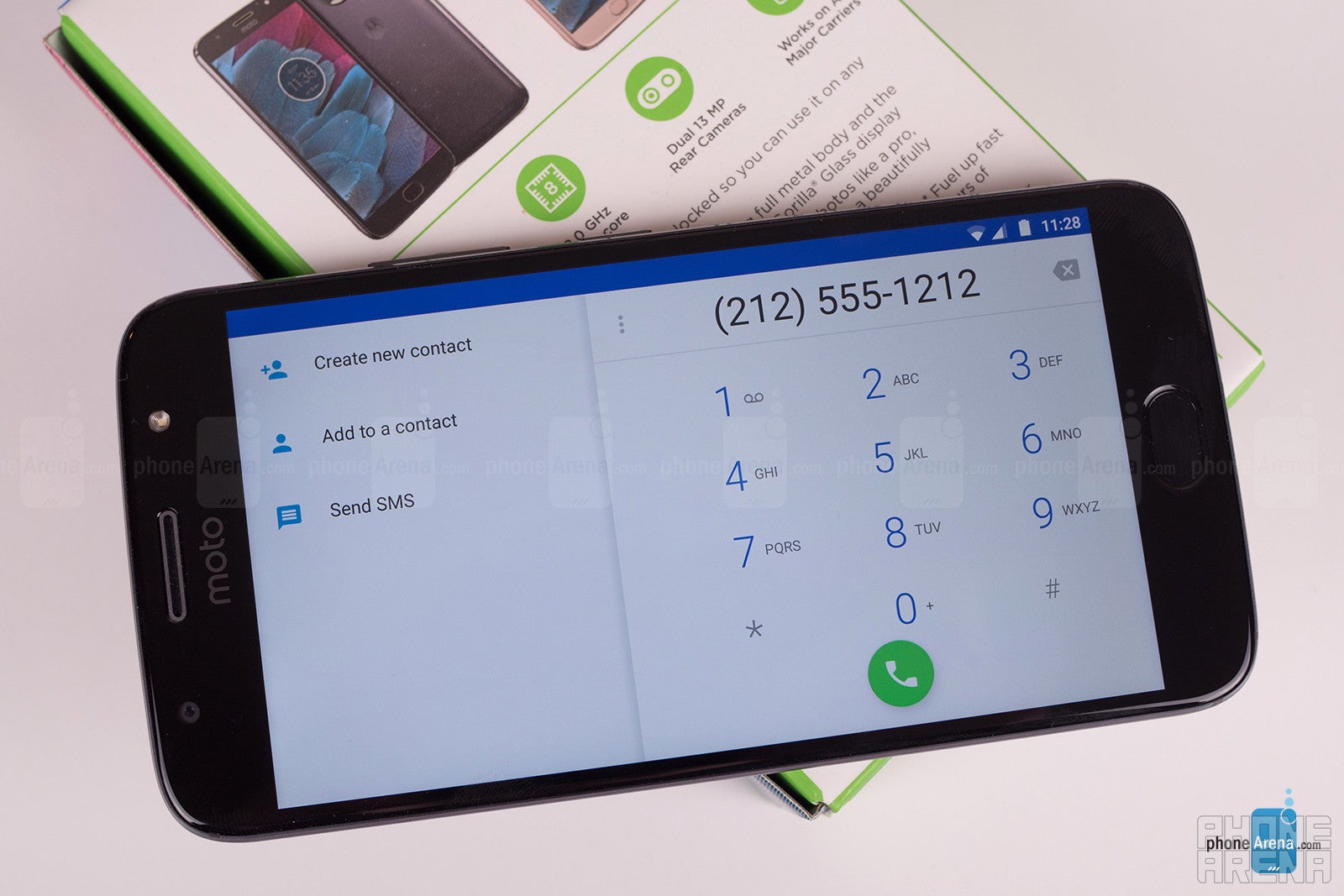 At lower volume levels, calls on the Moto G5S Plus go down without a hitch. But as we cranked call volume up, the phone's earpiece started experiencing some distortion, seeming to clip during louder output and delivering a harsh "crackling" sound. We're not talking very-very-top-of-the-range, either, and this distortion kicked in when barely pushing volume past the 30% level.
That may not be a deal-breaker for you, as voice calls are rapidly going the way of the dodo, but if you still talk a lot, you may want to think about another mid-ranger.
Battery Life
With day-long endurance, the Moto G5S Plus does not disappoint in the battery department.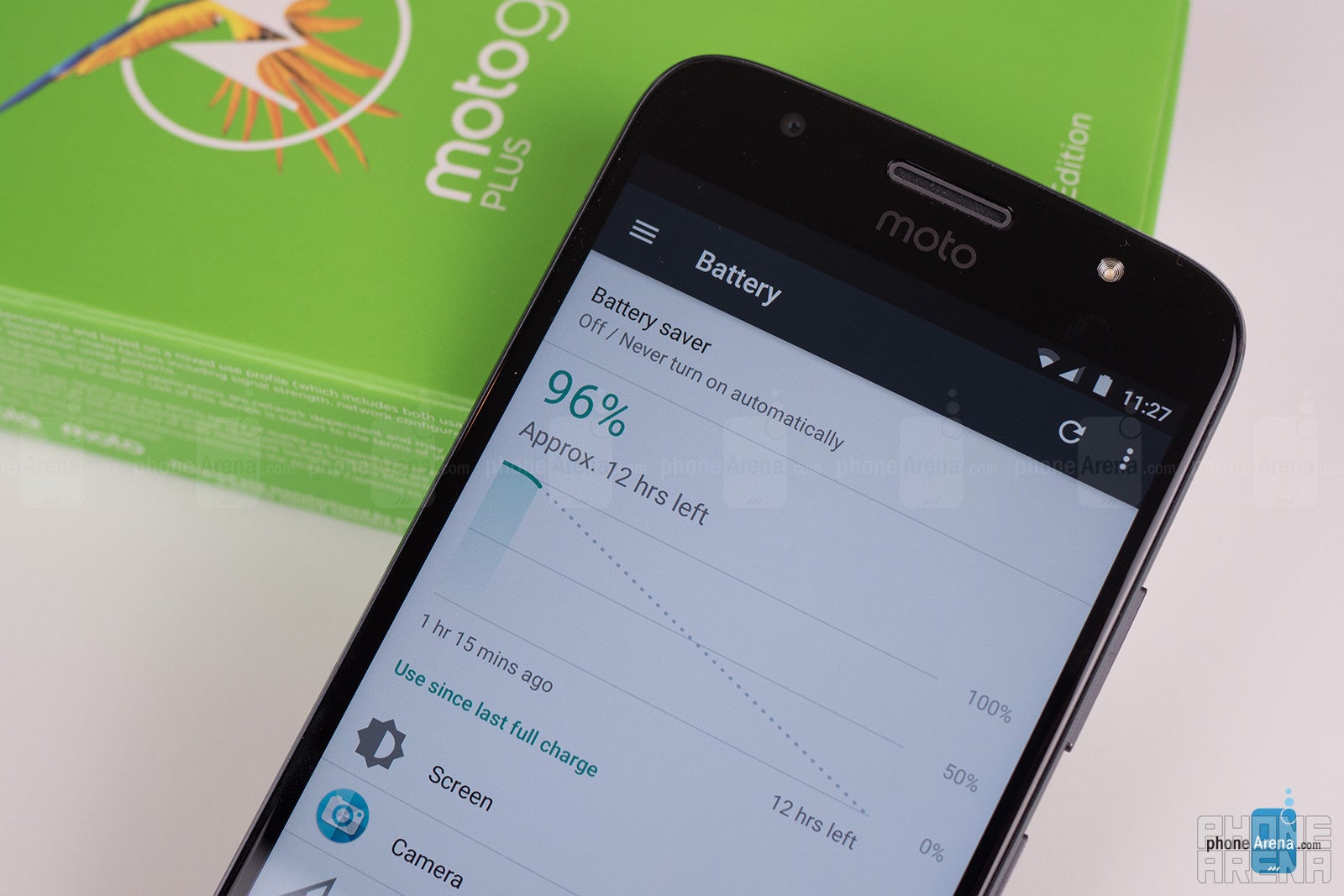 Starting with a Snapdragon 625 is a good way to build a smartphone with great battery life, and here Lenovo pairs it with a 3,000mAh battery. While that's not going to add up to putting the phone in charge-once-every-few-days territory, it does give the G5S Plus some respectable battery life, and in our custom tests we saw over 10 hours of screen-on time from a single charge.
While something like 3,500mAh battery would have pushed that even higher, the benefit of a more conservative 3,000mAh cell is that recharge times are on the shorter end of the spectrum, and we were able to refuel the Moto G5S Plus in just under 100 minutes.
Conclusion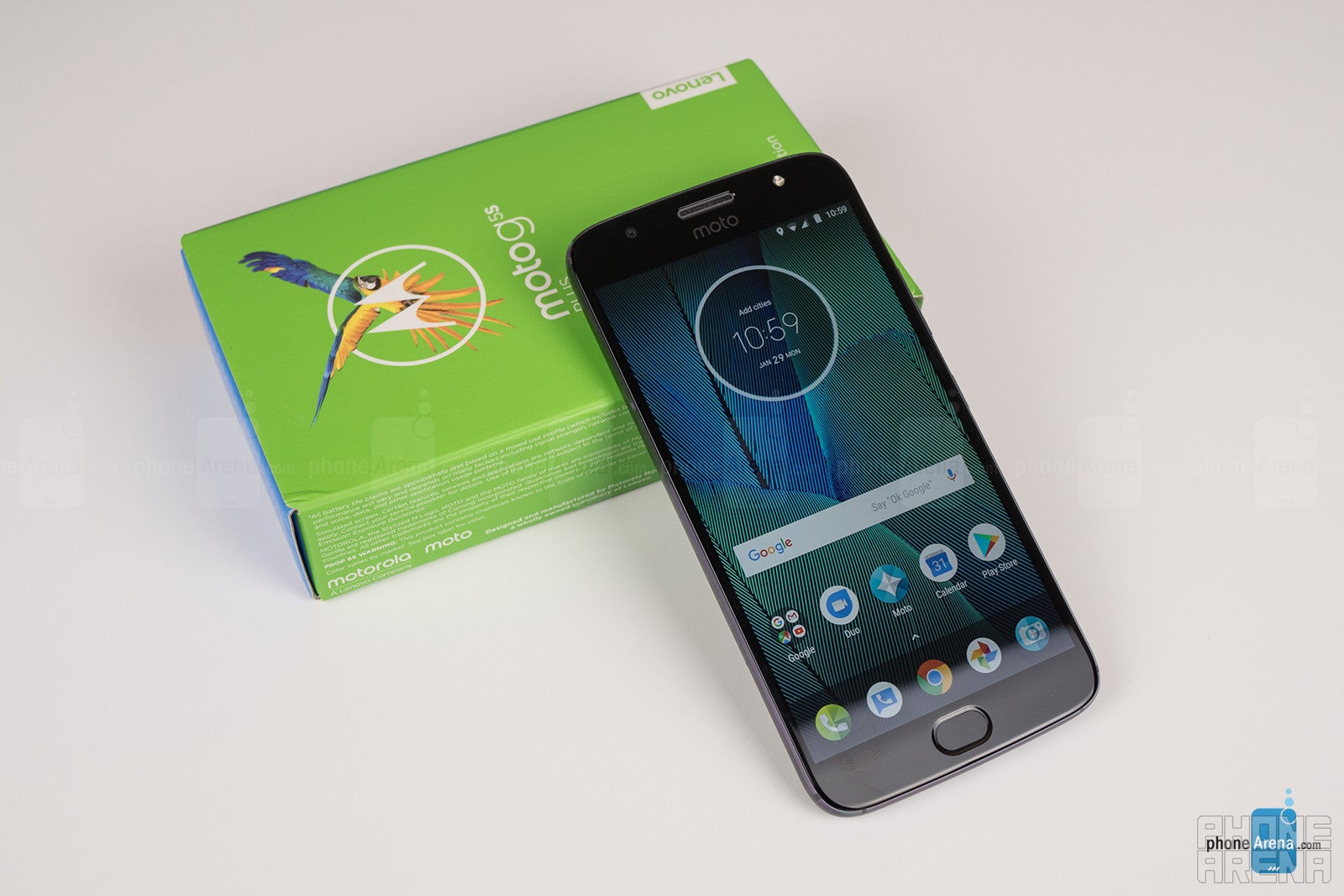 The
Moto G5S Plus
mainly exists as a slightly-larger-screened variant of the smaller Moto G5 phones, and there it succeeds. The phone has the sort of 5.5-inch screen that a lot of users prefer to more petite panels, and here we get it without any big compromise in terms of battery life. Pricing is also pretty competitive, and you can pick up the 32GB/3GB G5S Plus for just about $250, while the 64GB/4GB model is only $300. That latter option, and all the storage that comes with it, makes this a pretty attractive mid-range handset for users that still like to carry around a lot of media with them.
Sure, you can spend a little more on a phone like the
Moto X4
, or spend a lot less on a Moto E4-series handset, but this model still represents the sort of middle-of-the-road compromise that will likely resonate with a lot of shoppers.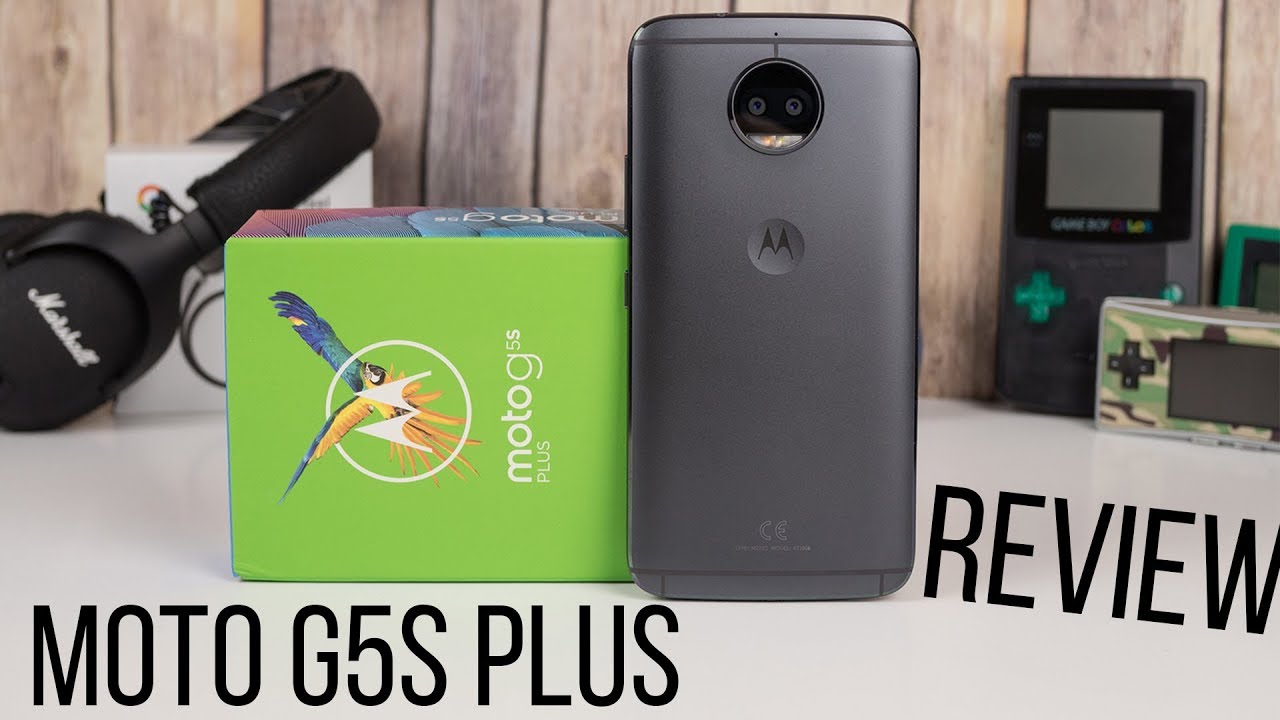 Update

: You can read our Moto G6, Moto G6 Plus, and Moto G6 Play review!

Recommended Stories