Motorola Moto Z3 Play Review
18
The Moto Z Play series has always been widely regarded as underrated, offering top-notch performances in key areas – while being priced modestly as mid-rangers. With this year's
Moto Z3 Play
, however, not only is it receiving a slight facelift with its design, but it's also trekking into new territory with its higher price point. Price aside, it's going to take a whole lot for this year's phone to really prove itself in the face of some today's competitively priced flagships.
Design
A minor facelift, but it still exudes a premium feel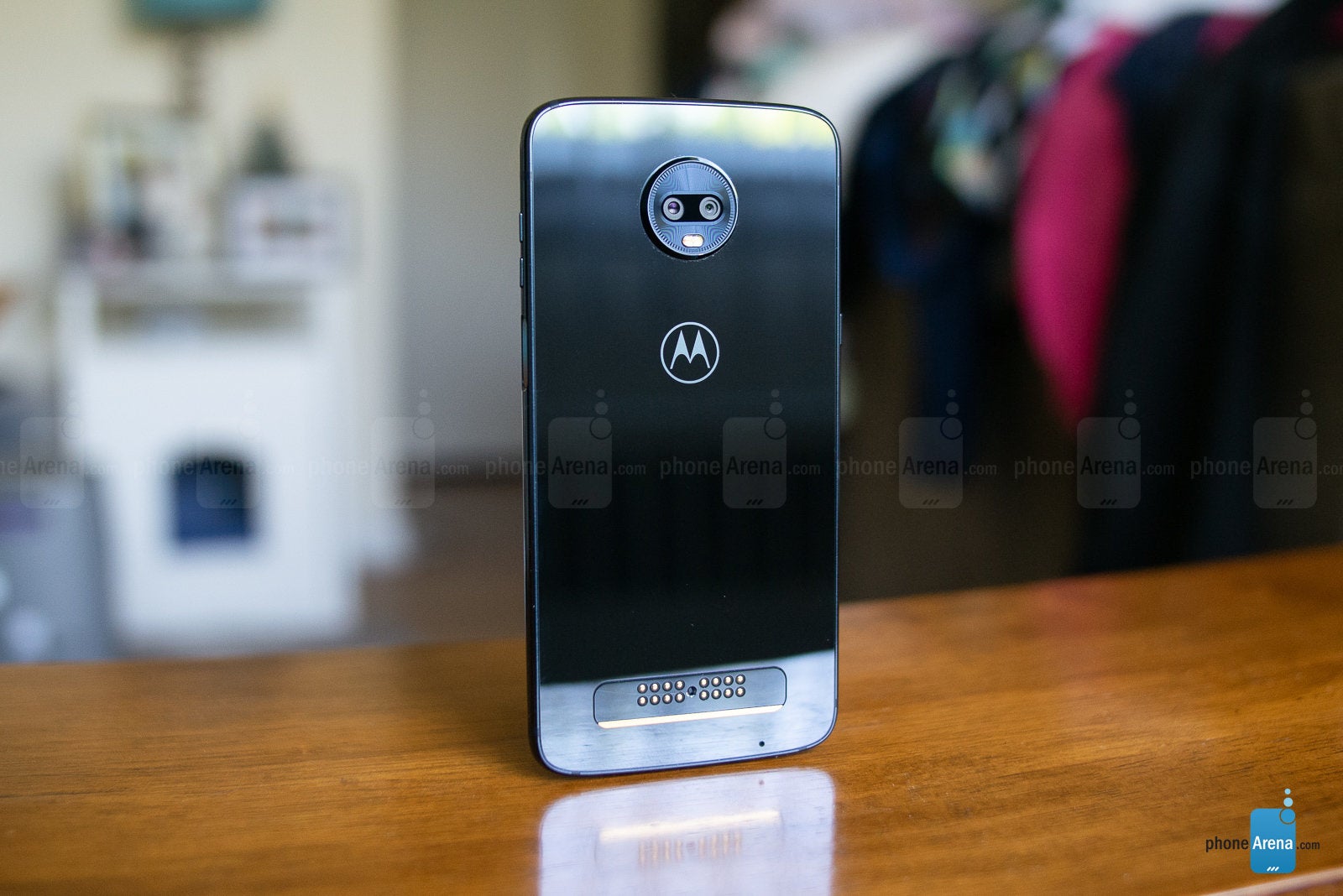 Given how it needs to adhere to certain standards, the Moto Z3 Play does feature a few cosmetic changes over its predecessors, but for the most part, its overall dimensions and weight remain almost unchanged. Sporting a svelte aluminum body, 2.5D Corning Gorilla Glass, and rounded corners, there's a premium look and feel to the phone – making it as equally convincing as a flagship grade device.
Naturally, it accommodates all the existing Moto Mods, which adds a certain dynamic to the phone's functionality that others don't offer. However, changes to the design include the removal of the headphone jack, repositioning of the fingerprint sensor to the right side of the phone, and the power button being situated on the left edge. We're particularly bummed by the loss of the headphone jack, but there's comfort knowing that it still continues to offer a splash-resistant p2i coating to withstand minor water splashes. At the same time, too, the fingerprint sensor's new position makes it more prone to accidental touches when grasping the phone.
Display
All the typical OLED qualities
Moving towards that all-screen trendy look, the Moto Z3 Play's display nearly occupies the entire front of the phone. It's now rocking a 6-inch 1080 x 2160 Full HD+ Max Vision Display, keeping itself in the same class as many phones nowadays with its 18:9 screen aspect ratio. We have very few complaints about this OLED panel, seeing that details are sufficient, it's visible outdoors under direct sunlight, and doesn't exhibit any major distortion at various viewing angles. Sure, its color production skews towards the saturated side, but it's still a pleasant looking display overall for our eyes.
Display measurements and quality
Interface

and functionality
New Moto enhancements streamline the experience
In being part of the Moto Z family, the Moto Z3 Play comes with all the usual trimmings we've seen in the past consisting of various functions for Moto Actions and Moto Display – like performing a chopping motion to turn on the LED light or twisting the phone a couple of times to run the camera app. New to the experience, we now have a three-finger screenshot mode, face unlock, and Moto Voice experience in beta. The latter is yet another personal digital assistant service alternative, which works reasonably for basic commands, but it's not as comprehensive as Google's own Assistant. Beyond that, the Android 8.1 Oreo experience here is very close to what we find with vanilla Android, with a few minor modifications – such as the case with its new One Button Nav, which consolidates the typical on-screen Android menu buttons with a single gesture based one.
Processor

and performance
It'll get you by with most things, but don't game with this.
Upgraded to a Qualcomm Snapdragon 636 processor coupled with 4GB of RAM and the Adreno 509 GPU, the Moto Z3 Play performs reasonably on a superficial level for most things. There's the typical fluidness with its response, such as scrolling a web page and navigating between the homescreen interface, but when it comes to gaming, it suffers from a choppy performance. Graphically intensive titles are impacted the most, so if you're into gaming, you may want to look elsewhere.
Accompanied with 64GB of internal storage, it's a generous capacity that should appease most users, but as an alternative, there's the microSD card slot for expansion.
Camera
Simply impressive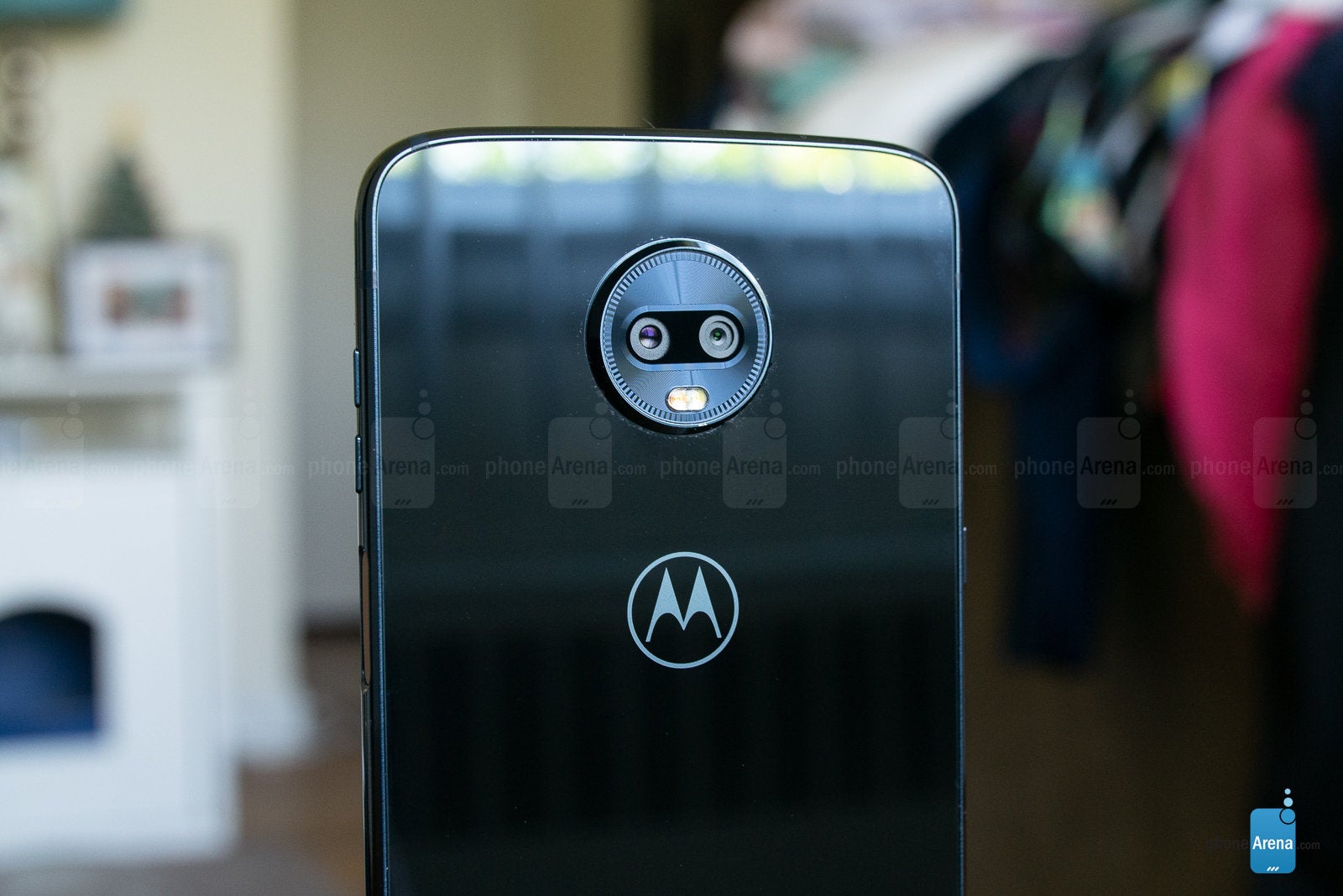 Unsurprisingly enough, this year's edition follows the trend of employing dual-cameras – one 12MP sensor with 1.4μ pixels and one 5MP depth-sensing sensor for portrait and bokeh shots. In addition to that, the camera interface has Google Lens built right into it, allowing the camera to intelligently detect scenes and provide us with relevant information. Take for example scanning a barcode on a box, which will then show us where we can buy it.
Rummaging around the camera interface, it's quite obvious that there's a huge emphasis on providing users with fun modes. Naturally, there's portrait mode for capturing sharp looking faces with backgrounds softened, which works for both the front and rear cameras. For the more creative ones, the Cinemagraph mode is a delightful new way of capturing snapshots because it adds motion to still images. And lastly, spot color mode isolates specific colors in a scene – while turning the rest into black and white.
Don't count out the Moto Z3 Play in this area, because it performs impressively well. We really mean it! When there's ample lighting in the scene, it captures crisp images with great details and colors – albeit, it's on the warmer side. Even its HDR mode manages to impress us, as shadows are brightened to match the exposure with the mids and highlights, resulting in an image with superb dynamic range. The only minor blemish we're able to uncover are the softer details with photos taken under low light, which is the only worry we have because there's not as much noise in the image.
Over on the video side, the Moto Z3 Play also manages to impress us with its strong performance. If there's only one distraction, it has to be that it lacks any kind of stabilization – so all the jitters and movement are evident. Besides that, its 4K video quality is rich in details, warm colors, and clear audio recording. Even under low light, there's not as much of a huge degradation in its quality.
Battery

life
Aided by a battery mod
Due to the restrictions of being a Moto Mod compatible phone, there's no room to increase the battery capacity in the Moto Z3 Play, which carries the same 3000 mAh battery cell as its predecessor. Thankfully, the optimizations with the Snapdragon 636 processor coupled with the software, allows the Z3 Play to easily get through a solid one-day of normal usage. With the included Battery Mod, it pushes our usage to two-days easily, which is comforting, but the overall battery life of the phone is average in our opinion.
Conversely, though, the Moto Z3 Play puts up one impressive recharge time – besting its predecessors in the process! Using the included charger, it only requires 84 minutes before it's filled back to 100% capacity.
Call

Quality

Placing phone calls with the Moto Z3 Play isn't all too challenging, since it manages to handle all sorts of situations with no problems. Voices through the earpiece sound distinct enough to discern, including in noisy environments, as there's ample volume to help magnify voices. On the other end of the line, however, our callers mention a little bit of distortion – sounding as though we're distant. Switching over to the speakerphone is the most challenging part about the entire experience, seeing that the earpiece doubles as it too! Due to the weaker volume output, voices can easily be drowned out in noisy settings.



Conclusion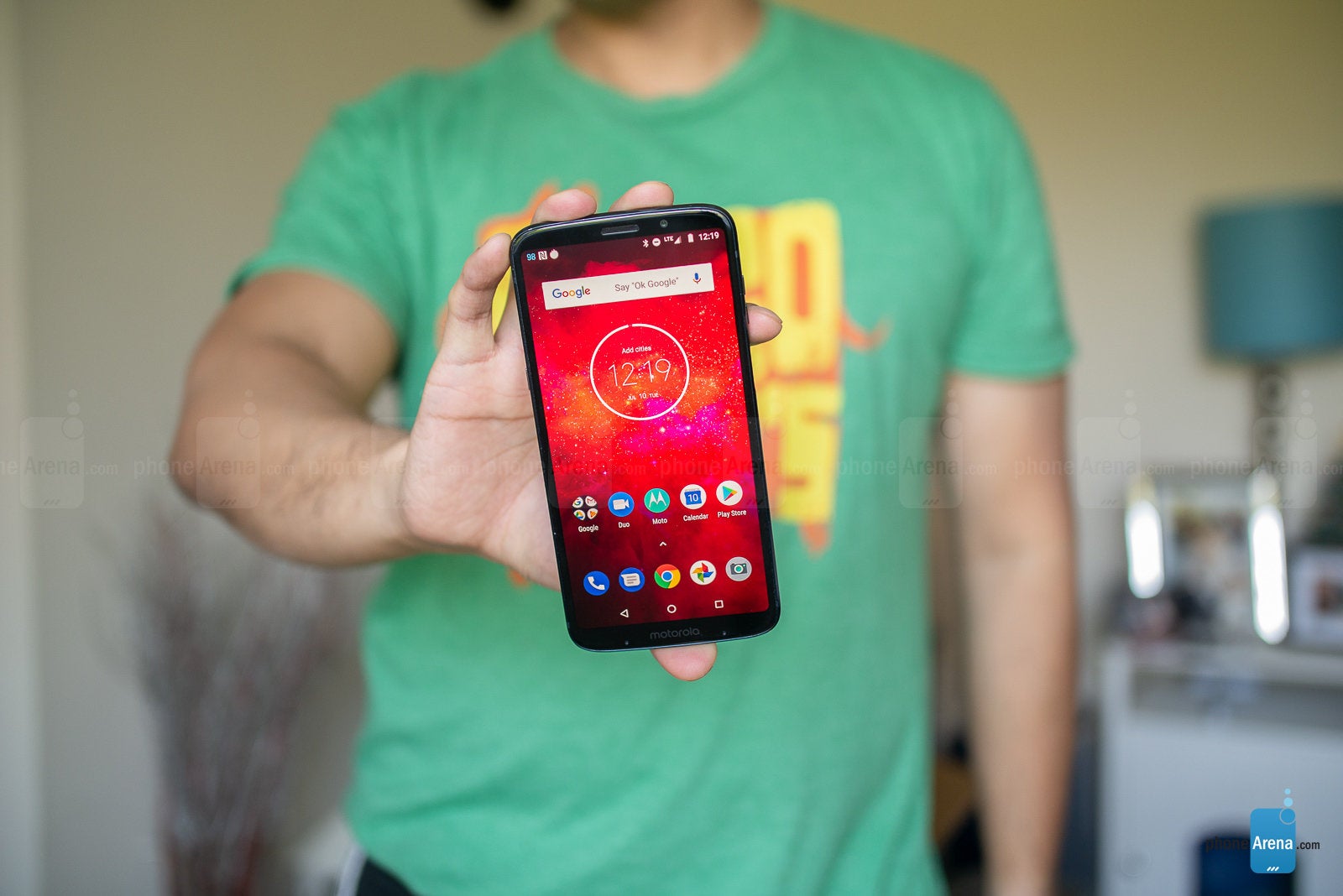 The Moto Z line has traditionally proven itself as being one of the best in the mid-range category, striking a balance between performance and price. With the
Moto Z3 Play
, it introduces a few new things into the mix that we haven't seen before in the line – like the 18:9 display and dual-cameras. We're especially blown away by the camera's performance, which rivals even some of the best flagships out there!
What's surprising, though, is the increase in price that we're getting with the Moto Z3 Play. At $499 for the unlocked version, it's a $100 increase over its predecessors, placing itself in an odd predicament because it's intruding on a threshold. Take the
OnePlus 6
for example, which seems like a bargain at $529! That's a tough act to follow considering the specs battle that the Moto Z3 Play has to contend with. Sure, the included battery mod is a nice treat for buyers, but it would've been even better if its price remained similar to its predecessors at the $400 mark.
Go with the Moto Z3 Play if you fancy those Moto Mods, but don't go with it if you intend on gaming because of its choppy performance.