This Moto G6 deal cuts the price of the phone to just $200
8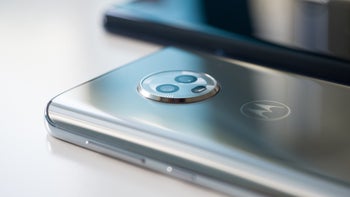 The Motorola Moto G6 is probably among the best sub-$300 smartphones you can get right now. It launched earlier this year at a bargain price of $249.99 (for what you're getting, anyway), but now you can get one for less than $200 at Fry's!
To take advantage of the deal, you'll need a Fry's Tuesday promo code, which you can get when you sign up on the site. After you've received your promo code, simply add the Moto G6 to your basket, apply the code, and watch as the price plummets down to $199.99.
This deal is for the unlocked version of the Moto G6 that is compatible with most US carriers.
Currently running Android 8 Oreo, the Moto G6 will certainly be updated to Android 9 Pie. New(ish) software aside, the smartphone offers a splash-resistant body, a 5.7-inch IPS display with 1080 x 2160 pixels, a decent dual rear camera, fingerprint scanner, 3 GB of RAM, and a 3000 mAh battery. If you want to find out more about the device, our Moto G6 review is waiting.