Moto G5 Plus Review
60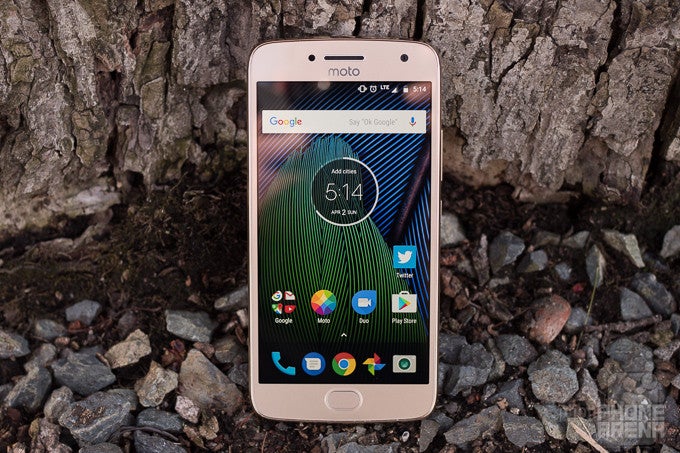 Update

: You can now read our Moto G5 review!

Introduction
With the first quarter of the year wrapping up, we're finally able to start really appreciating what 2017 means for new smartphones, as some of the most anticipated high-profile flagships launch. But more than just being dazzled by a convention-breaking crop of extra-wide-display, insane screen-to-body-ratio hero phones, we've also seen the launch of some really compelling budget-priced phones, bringing users decent performance and attractive designs while costing less than half as much as top-shelf flagships.
Year after year, we look to Lenovo's Motorola brand to bring us some of the best examples of well-done budget phones, as we did late last spring with the introduction of the Moto G4 series. For 2017, Motorola's pushing up its timetable a little, and last month at MWC we were first introduced to the next generation of the Moto G, with the launch of the
Moto G5
and
Moto G5 Plus
.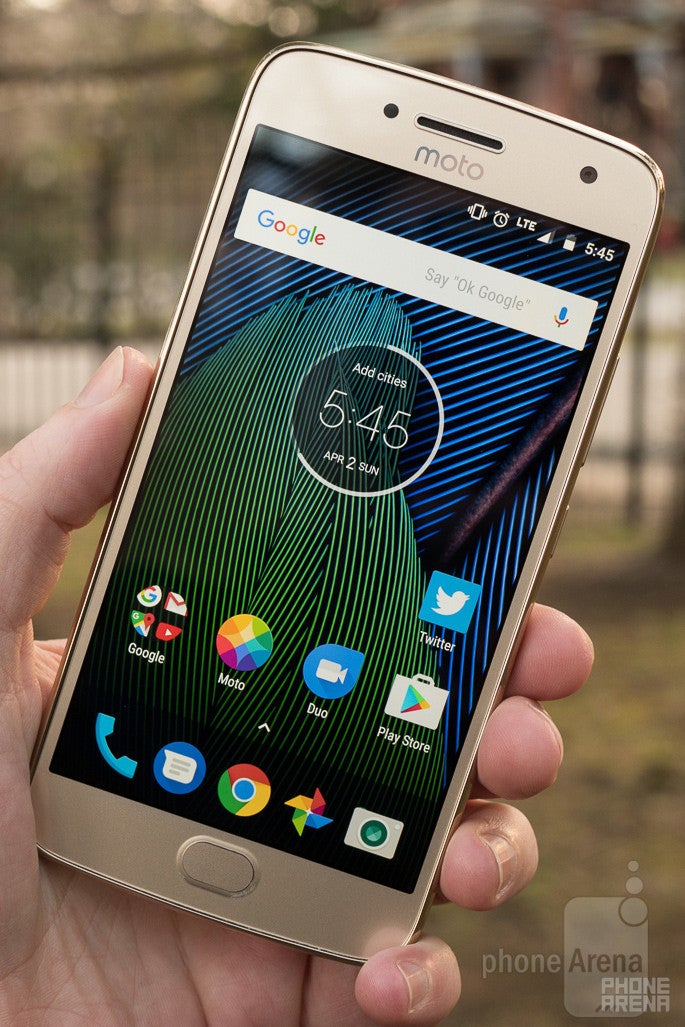 While the former of those phones is sticking to international markets, the Moto G5 Plus has got its sights set on US shoppers, and our early impressions with the handsets sure had us optimistic that they'd respond favorably – with this hardware representing some intelligent upgrades over last year's models, and pricing remaining extremely competitive, the Moto G5 phones sure look like they've got a lot going for them.
Sales of the Moto G5 Plus are now open in the US, and we've been spending the past couple weeks taking an early look at the handset. Is this affordable smartphone one you'll want to pick up? Take a gander at what we've learned.
In the box:
Moto G5 Plus
Turbo charger
Micro-USB to standard-A cable
Intro booklet
Safety notice
Design
What a difference a year makes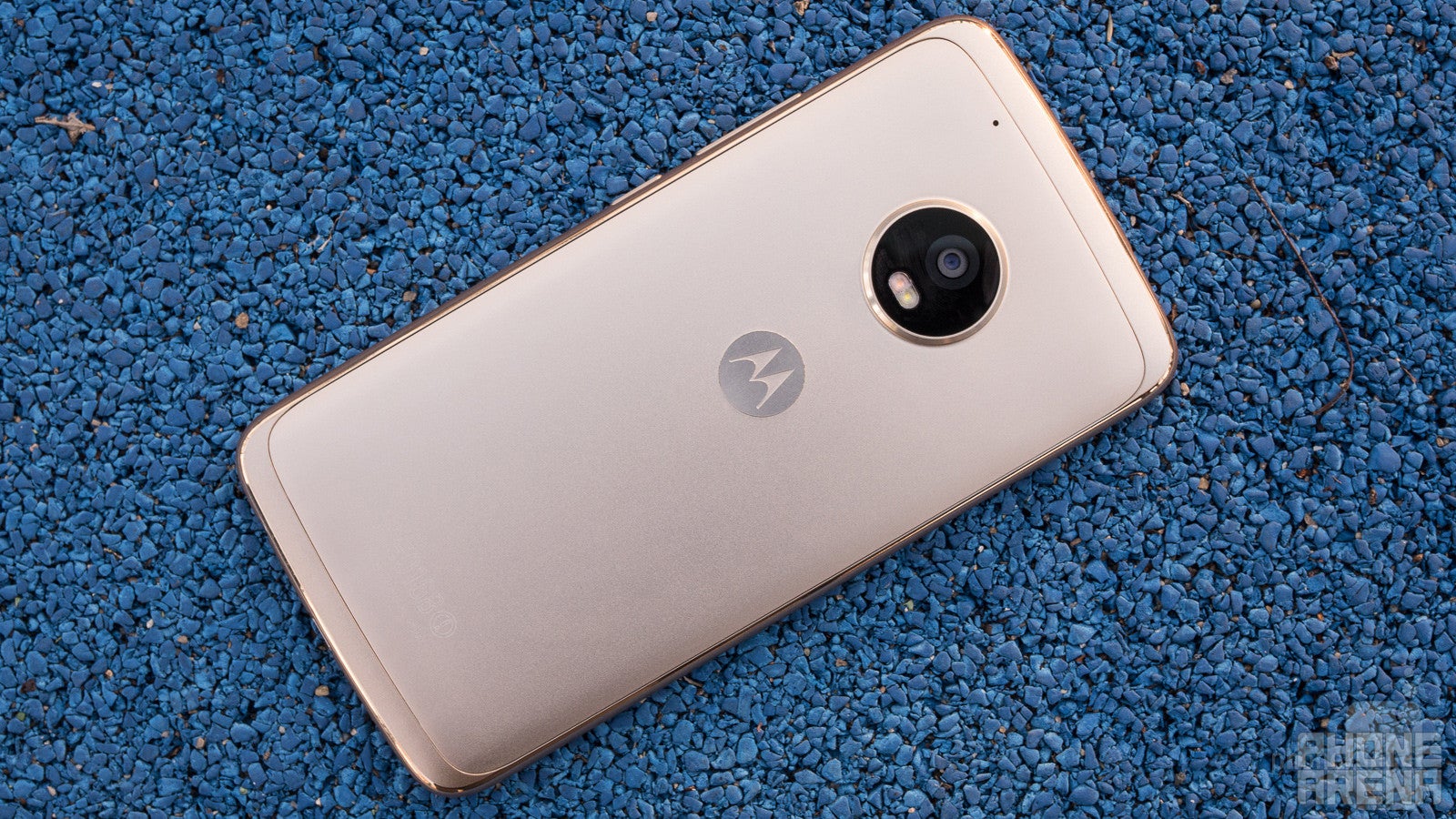 The Moto G series is one that's not afraid to reinvent itself, and recent years have brought a nice mix of variety to the phones' hardware. With the Moto G5, that evolution continues, now taking maybe one of the biggest steps forward yet.
While the Moto G4 phones risked feeling a little "cheap," with snap-off removable plastic back panels, the Moto G5 Plus overhauls its construction with some much more premium-feeling materials. For starters, the back is no longer removable, and that plastic is ditched in favor of metal. In other phones that might represent a bit of a functionality trade-off, but it's not like the G4 had a removable battery – the only difference here is that instead of the SIM and microSD slots living under that back panel, they're now inserted via a 2-in-1 tray along the phone's top edge.
The Moto G5 Plus isn't all metal – there's still a plastic edge all around the handset – but it both looks good, with a well-done chromed-out shiny metallic finish, and feels quite nice in the hand. Really, it takes a bit of thinking to even realize that the phone's not all-metal in the first place.
Around front, the phone's glass is ever-so-slightly sunken from the surrounding frame, helping to protect the screen when placed face-down. And to the bottom we find the handset's fingerprint scanner. The scanner's also sunken, recessed beneath the model's screen glass, and while that feels a little unusual at first, we quickly got used to it. Unlike the square scanner of the G4 Plus, Motorola goes with an oval scanner on the G5 Plus, and that shape helps with some interesting gesture controls – which we'll talk more about a little later on.
There's another pretty significant design departure on the phone's back, as the linear camera arrangement of the G3 and G4 is replaced by a circular puck-style camera. There's a noticeable camera bump, to the tune of a couple millimeters, but it's not particularly severe and didn't have us second-guessing the phone's design decisions.
Overall, the design of the Moto G5 Plus is a marked improvement from the G4. There are a few areas where we wish Lenovo paid a little more attention to detail – like how the SIM/microSD tray doesn't quite sit flush with the phone's body when inserted – but overall the phone both looks and feels fancier than its price point would otherwise suggest.
On the downside, there's no Moto Maker customization options available with this generation, nor has Motorola upgraded its waterproofing; the G5 offers the same kind of water-resistant nano-coating as the G4 – enough to protect against fleeting contact with moisture, but less than a full IPX8 rating.
Display
A more compact display than the G4 delivers a bright, sharp screen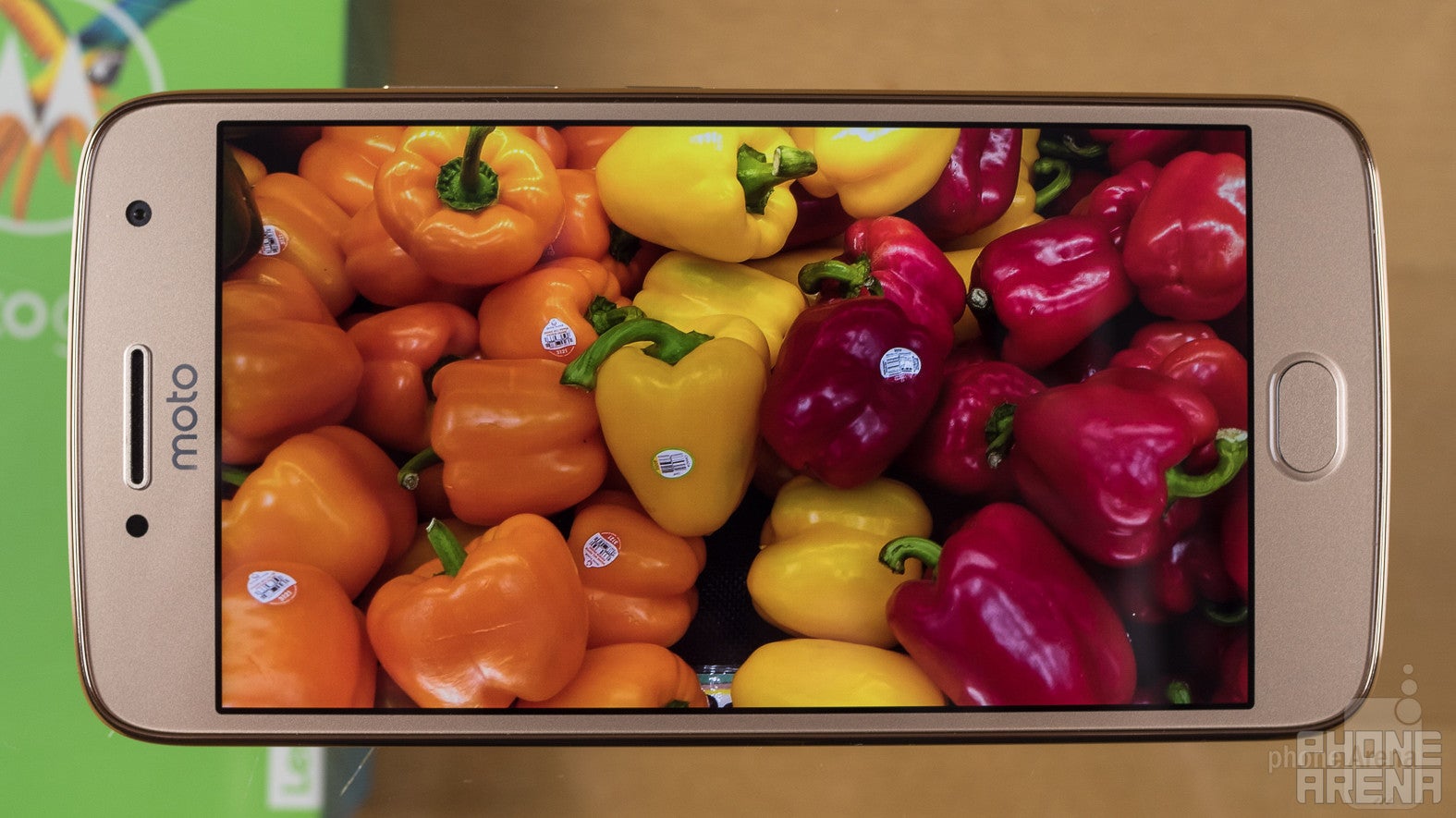 During our initial hands-on, we were quite impressed with the display on the Moto G5 Plus, and after spending quite a bit more time with the phone, we're not about to change our mind.
The first thing to know about the screen on this handset is that for a "Plus" branded phone, it's not particularly huge – the display is a modest 5.2-inch component. Its 1080 x 1920 resolution is nothing to write home about, but it's also more than sufficient for a screen this size.
Display brightness is decent – at least under manual control. Set things to auto, and it's capable of output up there close to some of the brightest phones we've seen in recent memory, though it's just a tad annoying that you can't set the phone to such brightness levels deliberately.
Color accuracy is also alright, though we noticed some non-linear output at varying levels of saturation. It's nothing that ruins image quality, though you may want to switch from the phone's standard to "vibrant" color mode if you find hues coming across a bit subdued.
The Moto Display system makes a welcome return, using motion-detection to give you convenient access to notifications when the phone is otherwise sleeping. You can further interact with those notifications by dragging them up, down, left, or right, as well as choose apps with sensitive content to withhold their notifications from this screen. It all works very well, and adds a welcome productivity-focused boost to the phone's software.
Display measurements and quality
Recommended Stories