AT&T delivers long overdue Android Pie update for its variant of the Razer Phone 2
3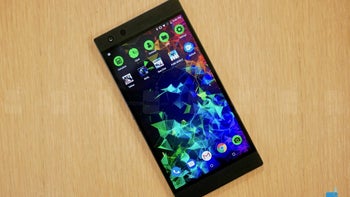 Released several months after Android Pie made its stable debut on Google's Pixel family, the
Razer Phone 2
unsurprisingly came with an older OS version pre-installed. It then took several more months for
the device manufacturer to promise
and ultimately
deliver the major software update
, at least as far as unlocked units were concerned.
Meanwhile, the
AT&T-locked variant
was supposed to receive the Pie-flavored goodie pack in early April, but believe it or not, the nation's second-largest wireless service provider kept its mobile gaming-loving subscribers waiting until... today. Yup, we are now mere weeks away from the
Android Q
launch, and
a number of Redditors
are reporting their powerful Snapdragon 845 handsets can finally make the jump from build 8.1 to 9.0.
Obviously, we have no idea why owners of this particular Razer Phone 2 model have been left so far behind, but if you want to wag your finger at someone, that someone is probably AT&T. There are plenty of reasons to be disappointed with how Razer has managed its first two mobile hardware releases, like the fact
the original version
is still
stuck with Android Oreo
and ancient security patches, but in general, carriers are to blame for these types of tardy rollouts.
If it makes any difference, at least AT&T's Razer Phone 2 is being seemingly brought up to date in terms of both the OS version
and
security, with July patches included in the massive 1.4GB or so package making its way over-the-air as we speak. Also, the gaming-centric handset can still be purchased from AT&T for those interested in paying $540 outright or as little as $18 a month with installment plans. Then again,
the unlocked variant is currently cheaper
and you can activate that on your choice of the three biggest US carriers, Verizon and AT&T included.
Recommended Stories